India and Indians have been portrayed in various forms in Hollywood films – a few clichéd, a few unusual, others layered and realistic. We take a look at some of the most iconic characters and representations from yesteryear to now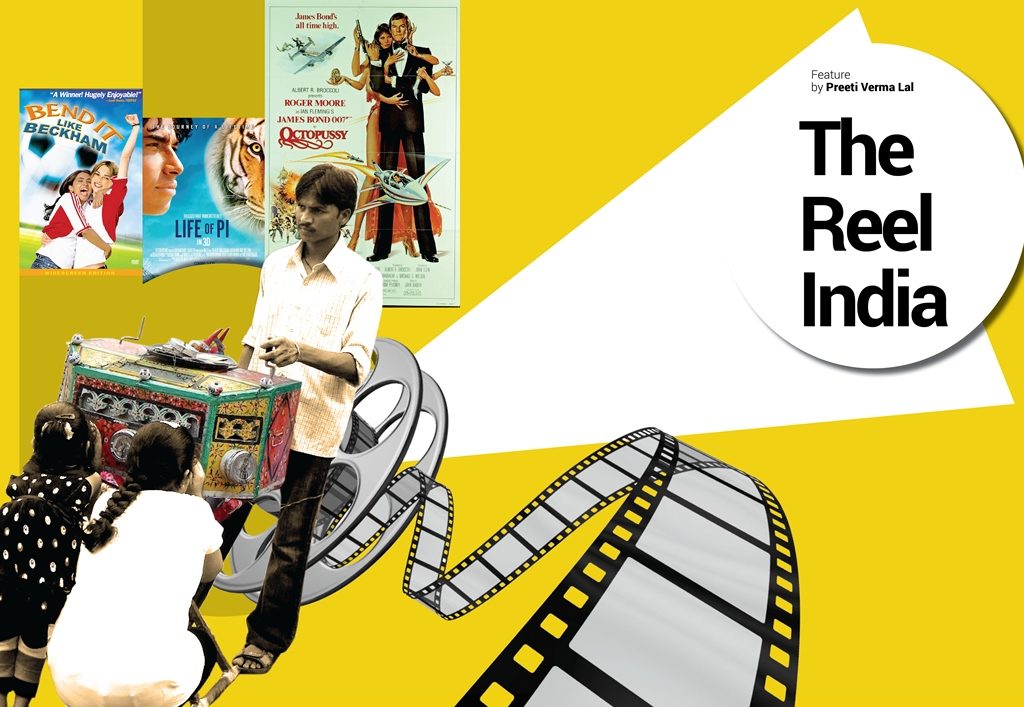 It was an evening ritual. A paunch-ed Bhatiaji would park his rickety grey scooter outside our thicket fence, wipe sweat off his brow, tighten the brown belt holding his mighty midriff, open the canvas satchel hanging languorously by the back tyre and pull out a few VHS tapes. Those black brick-like tapes that spooled movies in our gleaming video cassette recorder. My father would choose the newest release and hand Bhatiaji a few crisp notes. In that small town, Bhatiaji was the Hollywood deliverer; he was god's messenger for film lovers. The leatherette-seat cinemas in the small town would rarely show the latest Hollywood hits. I was little and my mind unable to parse a pirated cassette from an original. Now, I assume Bhatiaji brought pirated tapes. Now, I know I grew up on pirated Hollywood films.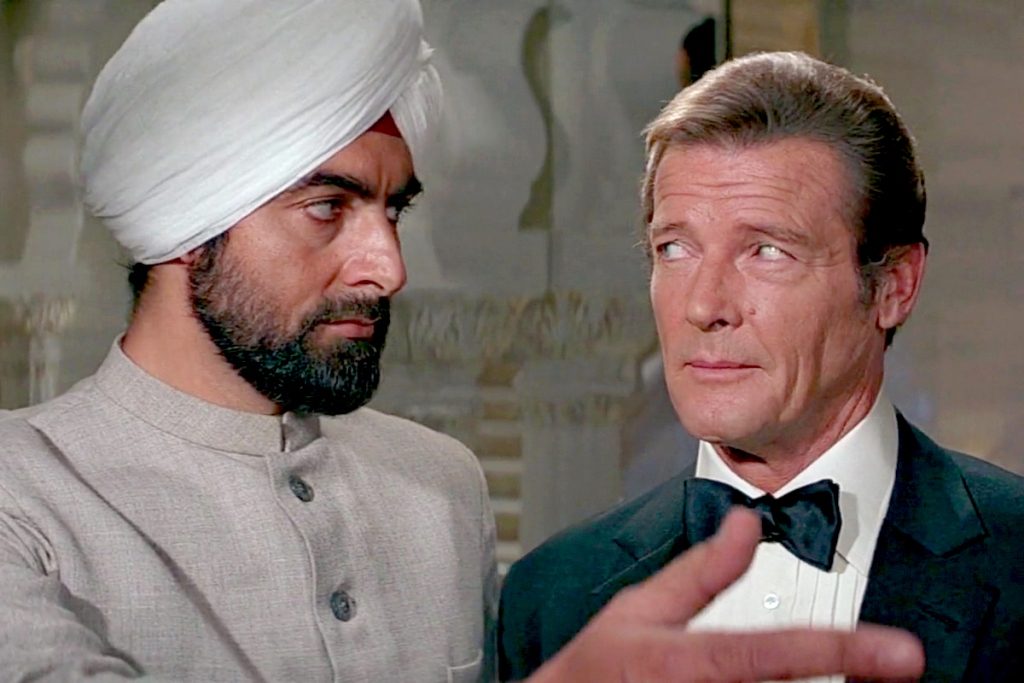 On a grainy tape of the Bond-film Octopussy, the tall Kabir Bedi as Gobinda in a turban and crisp suit was Kamal Khan's (played by late French actor Louis Jourdan) loyal henchman. He could beat, thrash, punch, smile, grind his teeth and deftly flush Khan's dirty dealings. He fought AK-47-wielding men with bare bands. The typical Bond macho sideshow. Bedi can look handsome even in a loin cloth; in uncreased suits, he looked dapper. The turban gave away his Indian-ness and when an antenna snapped on his hand, he screams, falls off the aircraft's fuselage and dies. My heart twitched. No one likes a handsome man to die a gory death. Till date, Kabir Bedi is the only Hindi film actor to appear in a James Bond movie.
Gobinda, however, is not the only Indian character to have appeared on Hollywood 70 mm. Over the years, Indians have been portrayed in various nuances in Hollywood films. A few cliched, a few unusual. Others layered and realistic. Slices of India added to the narrative. Critics and cineastes have debated and argued about the portrayals. Their views ranged from utter disgust at the overload of grim realities and the ubiquitous taxi driver to a more tolerant acceptance of creative freedom and license.
Perhaps no other Hollywood film with an Indian character has garnered more attention than Gandhi, Richard Attenborough's magnum opus (1982). Being a biopic helps hold the story together closer to reality; and even 36 years after its release, the film remains a definitive statement on Gandhi's political philosophy and the Indian quest for statehood. And, for many, Ben Kingsley's performance in the title role, which won him an Oscar and worldwide fame, is the finest portrayal of the man. A realistic and mostly chronological account of Gandhi's life, this film is treated more reverently than all other films huddled together.
Not that it had no detractors. The Carnegie Council for Ethics on International Affairs describes Gandhi as "certainly a flawed film. The middle part, with the aforementioned cycle 
of violence, arrest, fast, negotiate, is mind-numbing in its repetitiveness—but, at the end, you know and love Bapu." 
"At certain points in the film, Attenborough attempts to humanise Gandhi: he reacts violently when his wife Kasturba refuses to clean the ashram's latrines and later she discusses her husband's infidelities with Margaret Bourke-White. But the overall impression at the end of the film is that Gandhi was almost a deity," the Carnegie Council website adds.
Another Oscar-feted film had an Indian as the protagonist. In Danny Boyle's Slumdog Millionaire, Jamal Mallik, a tenacious slum-kid wades through abject poverty to win the biggest prize on Who Wants to Be a Millionaire. There's a scene that no cinegoer has forgotten. "You wanted to see the real India? Here it is." Dev Patel playing Jamal Mallik tells an American couple, right after they find that their rental car has been stripped for parts. The slums in Slumdog Millionaire are bathed in golden light; they are brighter and livelier and stylised in Boyle's hands. A few characters look real, others too exaggerated. The slum dwellers were miffed at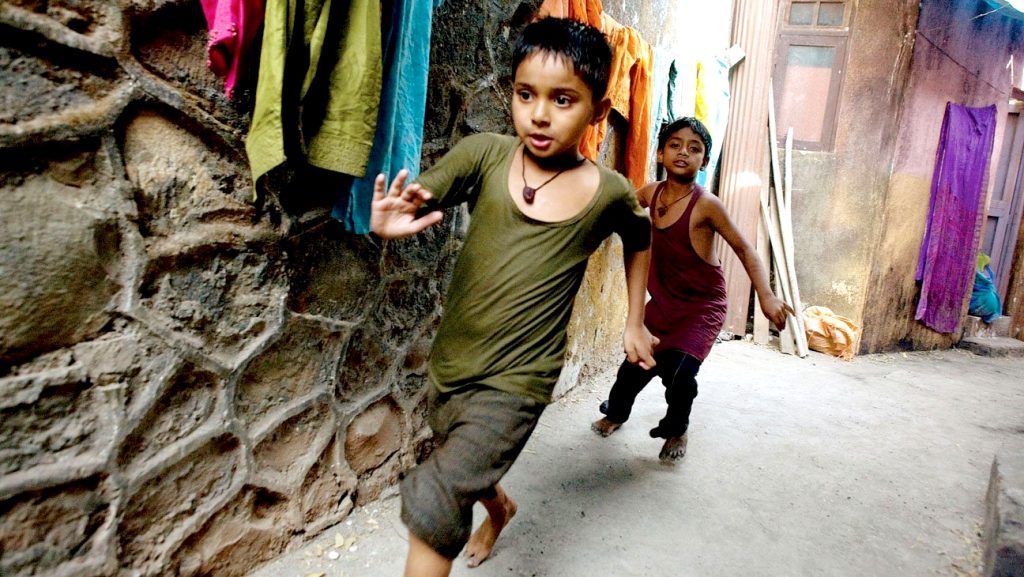 being tagged 'slumdogs' (a term invented by screenwriter Simon Beaufoy; the original novel, by Vikas Swarup, is called Q&A). There was the all-too-easy defence that Slumdog Millionaire is awash with clichés because it is a homage to Bollywood movies. Jamal's story is almost fairytale, but the film's simulation of 'the real India' is discordant.
Many years later, Dev Patel returns as Saroo Brierley in Lion, a film based on the non-fiction book A Long Way Home by Brierly. The book depicts the life of Brierley, who 25 years aft
er
 being separated from his family in Burhanpur, India, sets out from Australia, to find them. Shot in various parts of India, the film pans the underbelly of Khandwa, Kolkata, orphanages, railway stations and life under a bridge and in ghettos. The grown-up Saroo is bred in Australia and what unspools on the silver screen is a truthful representation of an Indian growing up in Australia just as the India of a 5-year old Saroo in Khandwa (Madhya Pradesh) is. 
While Danny Boyle and Garth Davis delve into 'reality', British director Stephen Norrington borrows Captain Nemo from Jules Verne's Twenty Thousand Leagues Under
the Sea, in which this polyglot son of an Indian prince first appears. In Norrington's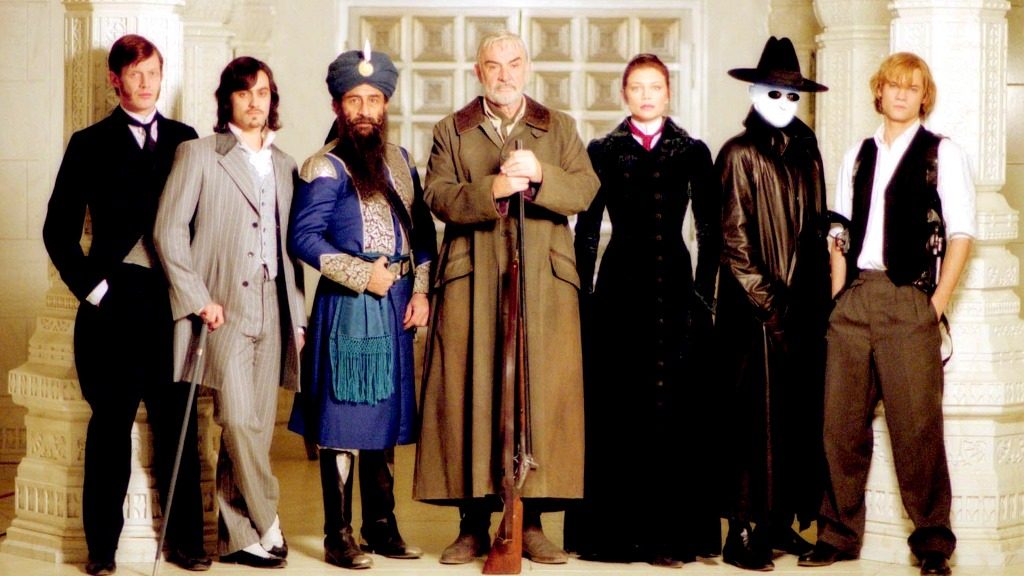 The League of Extraordinary Gentlemen (2003), Naseeruddin Shah plays Captain Nemo. In the film, Shah looks typically north-west Indian with beard hanging to his chest, a thick moustache bunching up with the beard, a bejewelled turban,
embroidered blue robe carrying in his heart a not-unheard of hatred for the British Imperialism.
Thankfully, Indians in Hollywood remain brown. As brown as Kumar Patel in Harold and Kumar Go to White Castle. Played by Kal Penn, Kumar is a medical student in the making, absolutely torn between the ideals of his doctor-father and the highs of hoodwinks and adventures. Kumar chooses the latter and hurtles down on a rollercoaster of drugs, crime and some pretty crazy stuff. A few described Kumar as emblematic of the current reflection of Indian students abroad, but not many agreed.
If Kumar is an approximation of a typical Indian abroad, Jess Bhamra (Parminder Nagra) in Bend It Like Beckham lives the football bias in a conservative Indian family in London. Every teenager identified with Bhamra and her struggle to break the mould. At the other end of the NRI spectrum is Dr. Cliff Patel of Silver Linings Playbook. Anupam Kher plays the shrink to protagonist Pat Soletano, Jr. (Bradley Cooper). Patel has a heavy Indian accent, loves his drink and is also an ardent Eagles fan. Soletano does not take Patel seriously until the day he meets him in the parking lot before a baseball match. It's as if therapy itself weren't sufficient until the patient had evidence that the doctor – and foreigner – is 'just like us' or even  'one of us'.
I will confess that the name Piscine Patel sounds weird to me. It makes me laugh. Mercifully, it was shortened to Pi in the Life of Pi (2012). In the American survival drama film based on Yann Martel's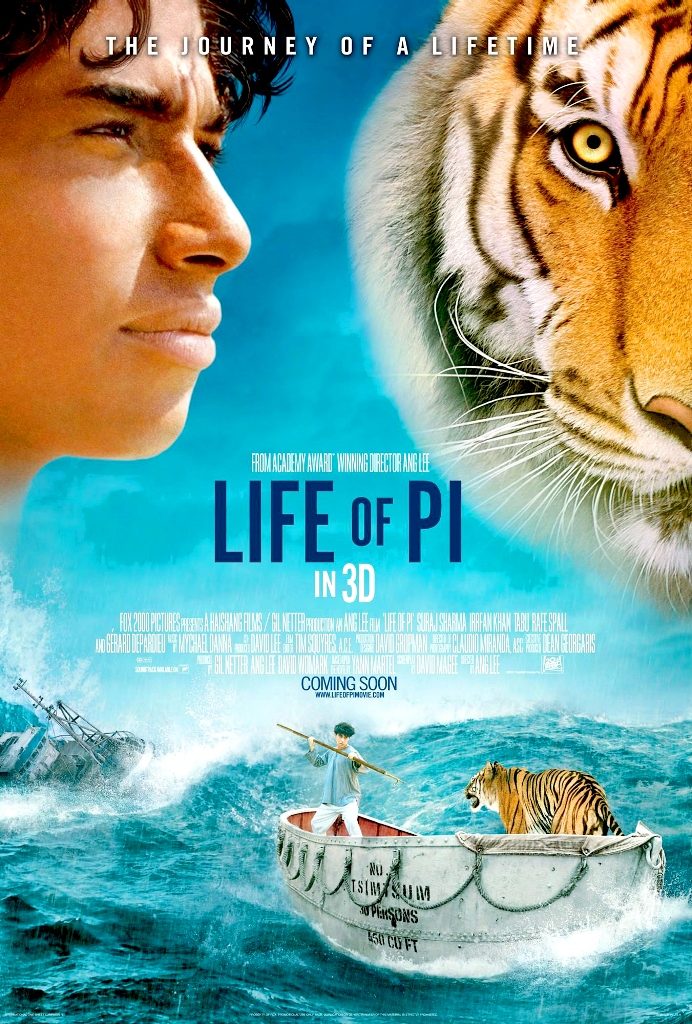 2001 novel of the same name and directed by Ang Lee, Suraj Sharma and Irrfan Khan (older Pi) play Piscine Patel, a boy from Pondicherry who adopts the name Pi (the Greek letter, π) to avoid the sound-alike nickname Pissing Patel. At 16, he survives a shipwreck in which his family dies, and is adrift in the Pacific Ocean on a lifeboat with a Bengal tiger who he calls Richard Parker. The family's conversations and setting in the film can be swapped with any real middle-class dining table conversation. There are no trappings, no exaggeration and no frills. Here, I am talking of the film family, not the fabulous 3D renderings.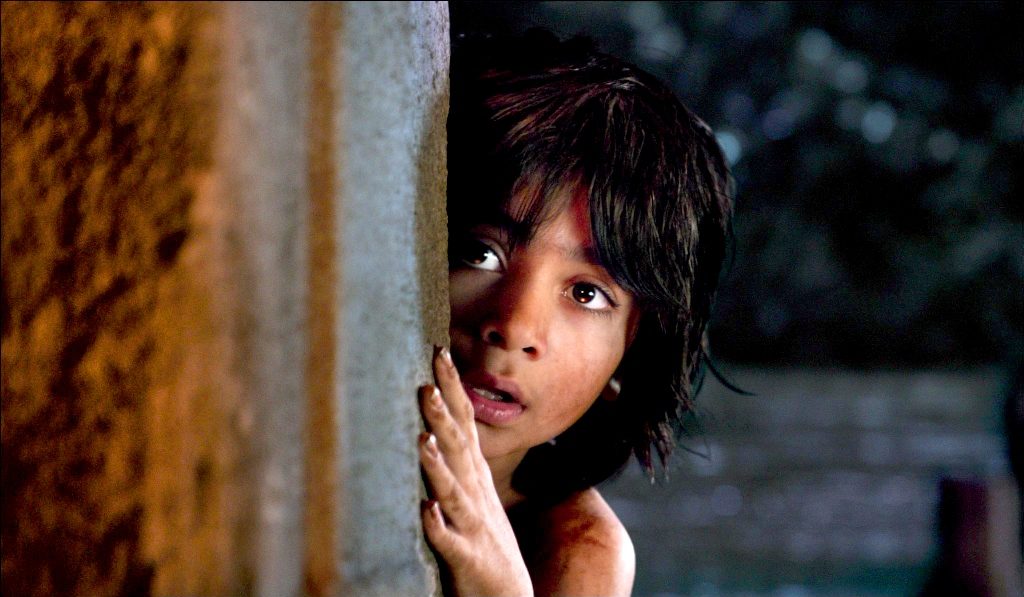 Another Hollywood film with an animal-bent is The Jungle Book. Based on Rudyard Kipling's book of the same name, Mowgli (Neel Sethi) is the red underwear-clad exuberant child who was parted from his parents during infancy and raised thereafter by a sympathetic pack of wolves. In April this year, director Andy Serkis unveiled Mowgli, a dark, gritty retake on Kipling's The Jungle Book. Serkis admitted that the new film was trying to delve into Mowgli's journey as an outsider, as an other, trying to find his identity. The trailer shows Mowgli (Rohan Chand) as a baby and residents of the Indian jungle, including Shere Khan (the tiger and Kaa (the snake).
Whenever my mind wavers to create a list of Indians in Hollywood, a song crawls in like an ear worm. The iconic Raj Kapoor song 'Mera Joota Hai Japani' as Deadpool jumps into the cab and Dopinder, the lovesick cabbie, is startled. A Hindi song in the opening sequence of a superhero film was a near-impossibility. Karan Soni as Dopinder slips into the cliched Indian cabbie role, and all he got in the film was a friendly palm slap from Wade Wilson (Ryan Reynolds) instead of any real money. But Dopinder is going mainstream – he is now Deadpool's getaway driver.
In an interview to The New York Times, comedian Aziz Ansari recalled watching an Indian character in an American movie for the first time. The film was Short Circuit 2 (1988) in which a humanised robot named Johnny 5 goes to New York and bonds with an Indian scientist named Benjamin Jarhvi. Ansari remembered how seeing an Indian character in a lead role had a powerful effect. Much later he realised that the Indian guy was actually a white guy. The character was played by Mr. Stevens, a Caucasian actor. Rather than cast an Indian actor, the filmmakers had Mr. Stevens sit every morning in a makeup chair and get painted an 'Indian colour' before going on set and doing his 'Indian voice'.
I am hoping never again in Hollywood will there ever be a Caucasian painted in an Indian colour. There will be real Indians in real characters on the Hollywood 70 mm.