Christian Fourtet from France has been a regular to the Margazhi Music Festival for the past several years. He tells us what drew him to the music season. it has been like an annual pilgrimage for his wife Muriel and himself. read on to be inspired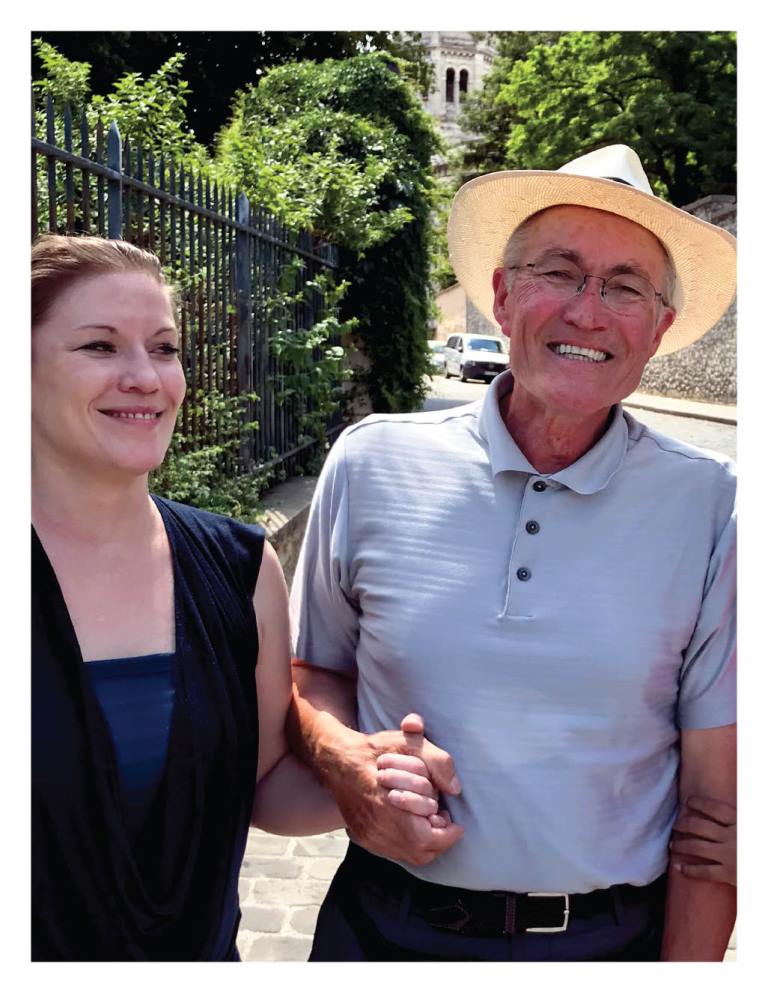 Please tell us a little bit about yourself and your India connection – did it begin because of your profession, as part of your travels, or art and culture?
My wife Muriel was a student of archaeology and her subject was India. She just loved the culture and was magically attracted to this nation. She came many times to India, at least 30 times in her lifetime.
When we first met, it was the India connection and the India subject that was of common interest. Later it blossomed into love and we got married. Muriel was the one who first brought me to India. We often went to places like Hampi, Halebid, Belur, toured Rajasthan or went to Goa. But what really attracted us to come back year on year was Madras, which is now called Chennai, and exactly during the music season when Carnatic music fills the air. We would arrive here right on December 1 and leave only on January 5, staying with an Indian friend from college.
I would wait for The Hindu newspaper's announcement of the monthly concerts for music and dance that our Indian friend would send over, excitedly ticking the shows that we wanted to attend. I think the connection with India is deep, it is emotional, it has been palpable in our life, in the way we decorated our home. Muriel has a beautiful Shiva-Parvati in her kitchen. And she was always drawn to Shiva.
Muriel's work also required her to visit this part of the world and we just kept coming back. Sometimes we asked ourselves, shouldn't we be seeing a new country, exploring a new destination like all our friends do? They save up and go to different parts of different continents. But somehow Muriel and I would just always be magnetically drawn to India because of its art and culture, because of the warmth of its people and especially because of its music and dance.
What would your typical day be like during the season?
When we arrived in Chennai, I would go off early morning to the sadas (an assembly of artistes) to listen to the lectures and understand about ragas and how artistes plan new themes to present. What I loved about this month of music and dance was that it was almost free and publicly available. Of course, our favourite has been the Academie de Musique as I call it, the Music Academy, where we would go to listen to the explanation and then listen to the different programmes at 9 o' clock or 11 o' clock. Sometimes we would just stay back and have lunch at one of the sabhas. All of them serve great Indian food. But after a few years, our stomach became less tolerant of eating on banana leaves and eating all the spices. So we enjoyed some of it, but we would also steal away to a place like Amethyst and have a soup and sandwich and return to the kutcheris.
In the evenings, our favourites were to attend the programmes in Brahma Gana Sabha, the Narada Gana Sabha or the Kartik Fine Arts, hopping from one sabha to another. We were spoilt for choice because we just loved listening to Aruna Sairam, who has such a verve to her music. My wife couldn't stop herself from clapping out loud with her hands raised above her head. She would be the only one to clap like that in a hall of 2,000 people.
TM Krishna is a favourite; his music is emotional and he weaves in and out of ragas with great acumen. We have always appreciated the tenor and quality of singing of Nithyashree Mahadevan, who is the granddaughter of another great singer of yesteryear, DK Pattammal. We realised that music coming through generation after generation of Carnatic music in a lineage seems to be a gift in Indian culture.
I always loved listening to the veena, although my wife was not much interested in instrumental music. Mandolin is another instrument that I love listening to and never cease to be amazed at how such a Western instrument has been adapted to produce wonderful Carnatic music.
We are very sorry to hear about your bereavement. I believe your wife wanted to be cremated like a Hindu, with Carnatic music playing in the background and that you will be returning soon to scatter her ashes. Do you see yourself returning to enjoy the music festival in the future?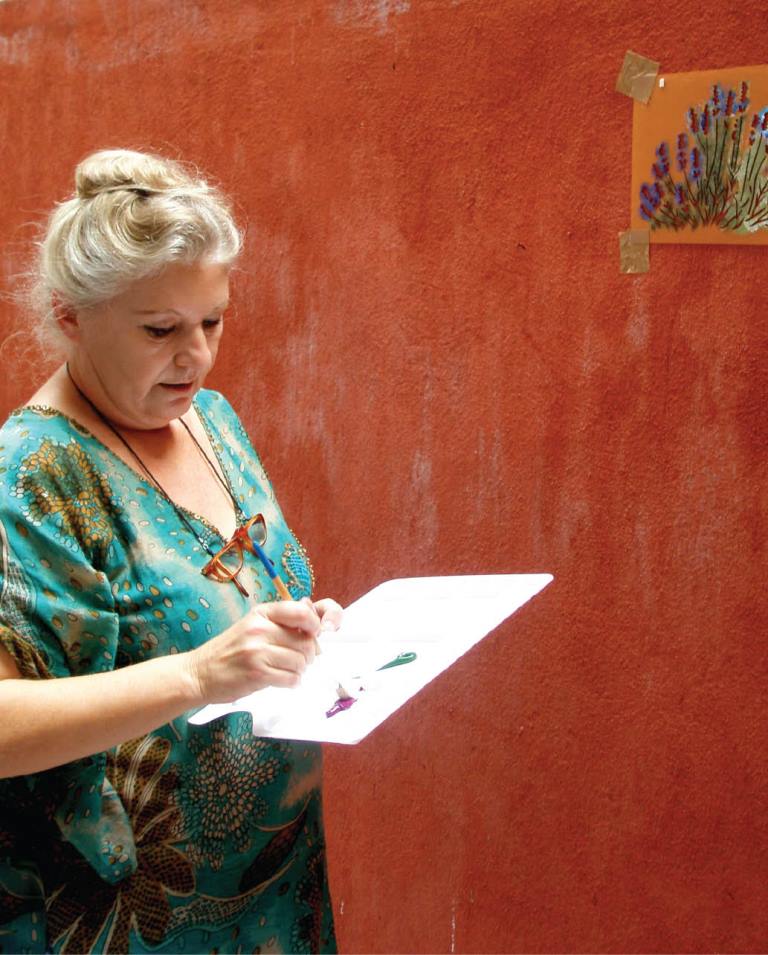 Early this year, in February, Muriel, my dear wife of 35 years, left her body because of a lung condition. But well before she became ill, she and I had made a will. In her will she was very clear that she wanted to be cremated like a Hindu usually is in India and not to be buried like a Christian in France. She had also laid out exactly how she wanted her funeral to be done. We had carefully chosen the ragas of TM Krishna to play at her funeral service. It was with Indian music filling the air in a Paris hall that we cremated Muriel. This December I will come back to attend a few kutcheris, without Muriel in her body but with her spirit along with me in the form of her ashes to be scattered in the land that she always loved – India. My family and I plan to go to Rameswaram and in the Triveni Sangam her ashes will be scattered in the land that loved and nourished her with so much spiritual music. I have no doubt at all that Muriel will be reborn as an Indian in India.
If there is one thing you would like to tell expats about the festival, what would it be?
My advice to the expats about the festival – you are living here surrounded by music. The difference is that in a festival like Salzburg Music Festival, there will be banners posted right from the airport to the town hall with information on where to go and where to listen. Here, it is all around you, but there is no advertisement. India expects you to discover her on your own. So please attend at least three or four music concerts and three or four dances every December and January. The best of India's culture is portrayed through this. Language is no barrier. They sing in Tamil, Sanskrit, Telugu, Hindi and other languages. They dance also with some English explanation, but actually every part of an Indian's body explains the story and the spiritual side of India. So do immerse yourself into the dance and music of India.
I have often wondered why we were the only expats or one of the very few expats in a hall of a 1,000 people in most sabhas. I hope this will change in the coming years. Start with the Music Academy, where the tickets are hard to get. Go to the smaller halls where they are equally enriched with acoustics. Talk to an Indian friend about who are the top dancers and musicians to watch out for. I am very fond of dance, so I would go for dance performances. Muriel was less interested in dance, but I have enjoyed Alarmel Valli, Priyadarsini Govind and Shobana. Shobana is such an amazingly dynamic choreographer who brings the whole stage alive. And I wish that every expat who comes to India enjoy this music and dance because when we leave India, and even when we leave our body, it remains etched in our hearts forever.