In her latest English album that actor, playback singer and musician Shruti Haasan recently wrapped up in London, she has debuted as a songwriter too. In a tête-à-tête with Swati Amar, Shruti speaks freely about her journey as an Indian woman artiste in the global stage
Is the world ready to welcome Indian singers and musicians? Please share your experience.The global music industry has always welcomed Indian musicians because it has great regard for Indian classical music forms. People outside find Indian music different from Western music, extremely intricate and layered.
My musical journey has been really interesting. I am trained in Hindustani Classical music and am a huge fan of A.R. Rahman sir and Raja (Ilaiyaraaja) sir. Musical bands Nirvana and Beatles are my favourites in Western music. My music is a reflection of all these influences.
My album is autobiographical. I am being honest to my voice as an artiste and my experience as a woman and a human being. It is an interesting time and global audiences are taking notice. Even in global movies, an Indian character is no longer a yoga teacher, a doctor or one who works in a call centre. We are much more than that and it is beginning to come out in the open.
But it will be one of the first times, when it comes to English music, that an Indian woman is expressing herself in English. It is very difficult to make a mark in music globally. It is very competitive and you have to keep your wits about you. You have to be clear about what you want to say. You cannot focus on success or failure but on being genuine.
Do you see a greater global influence on music in Indian cinema in recent years?
I think the influence of global music has always been there. Even R.D. Burman's and Raja sir's music had a huge Western influence. Now, due to equipment and technology, it sounds more like rock, pop, rap or any other global form. There is more global music in our lives today. There is bound to be a ripple effect. More global artistes and DJs are performing everywhere. Art is a reflection of change in society and we can see that even in music. When I travel abroad, I see that people are obsessed with Indian music. They think it is really cool.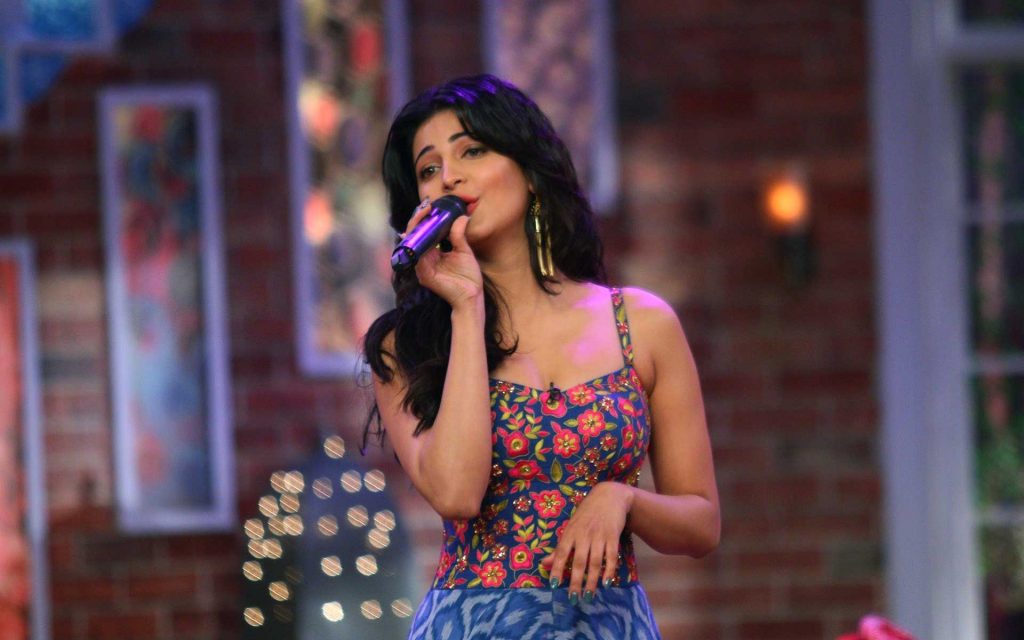 How hard or easy is it to make a career of music?
In India, independent music is still very difficult. In the 1990s, independent music was huge. Alisha, Anaida and others were doing music and videos that were even more popular than film music. That period has never come back. Today, musicians go on tours and make money. Rap is gaining prominence, and an entire movie like Gully Boy promoting rap was a big success. But the concept of royalty, merchandising and making an independent career is not really big.  There is a change happening, but it is slow.
What prompted you to pen the lyrics in English?
Global influence at my home was very strong right from the beginning, with my parents exposing my sister and me to global cinema, music and books. We grew up in an Indian environment listening to Indian music, but we were also listening to singers from other countries.
This generation is a product of globalisation, reflected in our thinking, our fashion, our movies and lifestyle. As an artiste, it is a big strength for me because I come from a rich heritage and culture and I have a global perspective. Our culture is so layered and complex that it gives us an upper hand in global communication.  We are able to understand global socioeconomic situations that even our affluent counterparts in other countries are not aware of. No matter how affluent you are in India, you are exposed to poverty, safety concerns and such. So the dichotomy that we face, the paradox that we encounter in our lives is actually a great strength globally.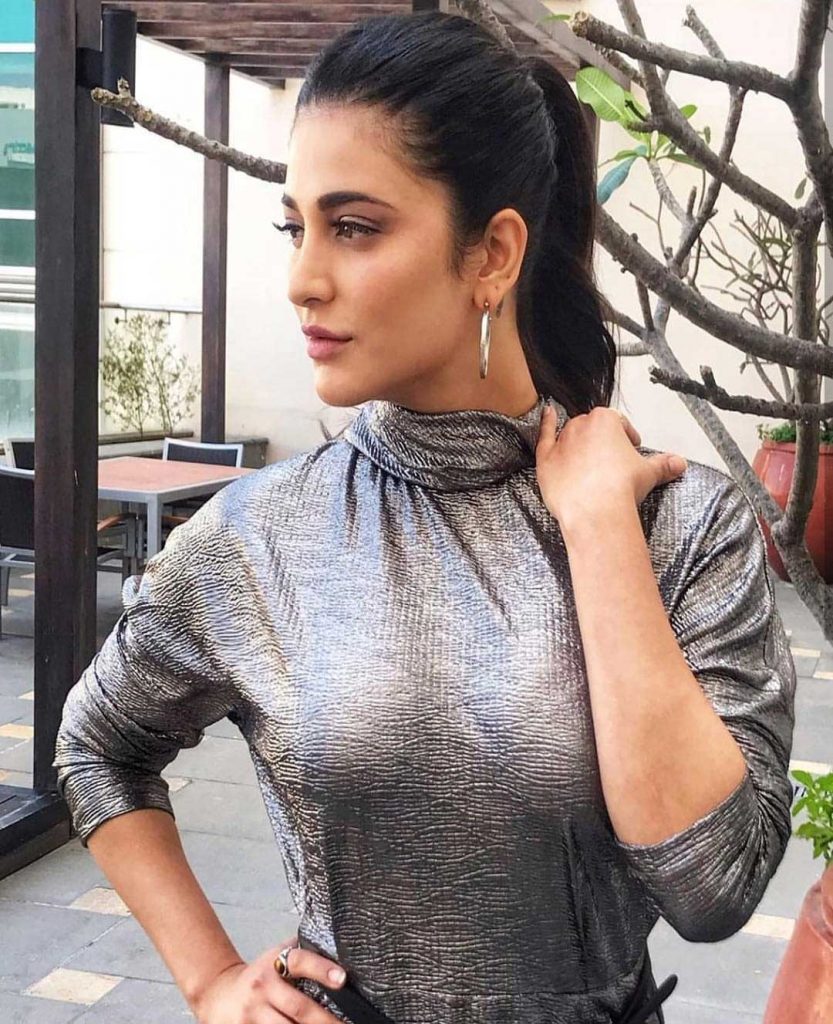 Is the world, or, for that matter, India, ready to accept talented, ambitious and cerebral young women?
Ambitious, talented and cerebral women just need to accept themselves and the rest will follow. I remember an instance when women in Iceland just decided one day not to go to work. They left their homes and workstations, just got out in the streets together to ask for their rights, and it worked! I think women need to get their act together. How do you expect other people not to poke holes into your fence when you cannot support one another? As a society, it is easy for us to judge other people, especially women, and we are all guilty of this. I made a personal choice that if I cannot say something to a person's face, I will not say it at all. Support fellow women. Celebrate women. Every woman is amazing and beautiful in her own way. My core strength comes from strong women in my life — my mother Sarika and sister Akshara. I work predominantly with a strong female team, and both my managers are women. My female friends are extremely strong. I made a choice to support and surround myself with women who support me as well.
Rather than having draconian punishment for sexual misconduct or rape, it is more important to undo society's conditioning of the past 500 years at the root level.  That is going to take another hundred years.
What do you think are the impediments in the path of progress for women?
Lack of education and awareness are obstacles. Stereotyping and expectations about women are major roadblocks. Honestly, I haven't seen any male star being questioned, when are you getting married, when are you going to have a baby, etc. You don't see male artistes out of jobs because they are married. I answer that question with: When I want to get married, I will.  That is my prerogative. We don't expect stereotyping in 2019. But it is there.
Many have expectations on how a woman is supposed to carry herself. Many mixed messages and signals are being sent about what is ok and what is not. For me, my body is a temple. I worship it, and keep it clean and beautiful. But if you look at it as something else, frankly, it is not my problem. I cannot change my perception of my body because of you.
Do children hailing from privileged families  have access to greater opportunities?
We cannot say that anymore. If it is true, everybody from privileged families should be successful and everybody else, not so!
When I went to London, I had to fund the initial stages of my music. My privilege does not play a role there. My father Kamal Haasan may be a famous actor in India, but my surname doesn't mean anything outside India, really. He is not a part of their history or culture.
I had to feel the full force of being independent and making my own choices, and it has been an amazing experience.
Was it easier to become an actress because of who your parents are?
I was raised in a very simple environment. The only exception was when I went for film premieres with my father; nobody acted any different at home. Fame was not taken seriously in my home. I never even knew I wanted to be an actor. It happened completely by chance and my parents had nothing to do with it. My father has never offered to follow up with anybody for my sake. He decided to work with me only when I had proved myself as an actor.
I understand that my parents being who they are brought me an opportunity. Being from a privileged family has piqued people's curiosity and interest.  What could have taken five years took me one year because of my surname. But staying for the remaining years was my choice and my hard work. Because I was being compared to my parents who have been working for 25 years, I was expected to be like my parents in my first film. I was awful!
My father cannot even teach me acting beyond a point. Acting, unlike any other art or profession, cannot be taught. Even when I decided to go to England to train in acting from a brilliant acting coach, I found it quite abstract. I feel there is a lot of work that actors of famous parents have to do and comparisons are also high.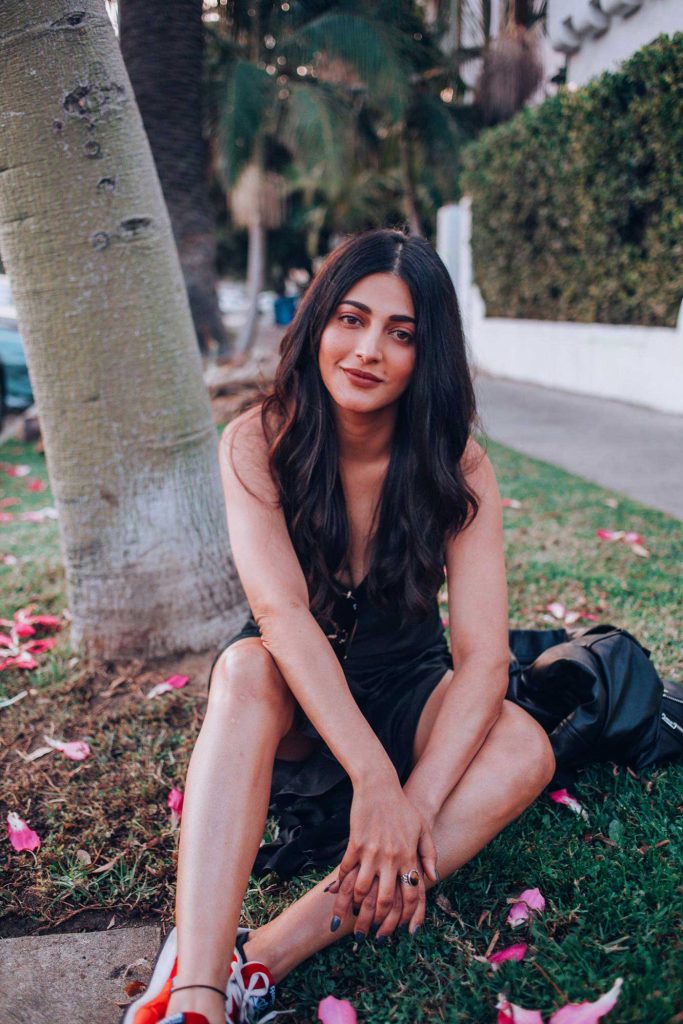 How can Indian women continue to be contributing citizens and be taken seriously?
Women need to stay steadfast to attain their goals, equality and their rights. Women are proving themselves in non-conventional roles such as in the army, air force, etc. Women are in powerful positions in the entertainment industry and heading production companies, and people are seeing the change. There are many complicated layers. For me, I have found my voice and I celebrate femininity. The minute I stop competing with the boys, I realise that I am the best woman I can be and that is really enough. It is a change that brought success in my life. I am not competing with men simply because physically we are not built like them and psychologically we are not made like them. I am enough.