Expressing through art comes easy to Araceli Carvajal García-Aznar, a Spanish expatriate, who came to India four years ago with her husband David and child, also named David. Travels through the country in these four years inspired her to start the perfectly titled project, 'Once upon a pencil'. Araceli shares with Meera J Pillai her love for watercolours and her life in India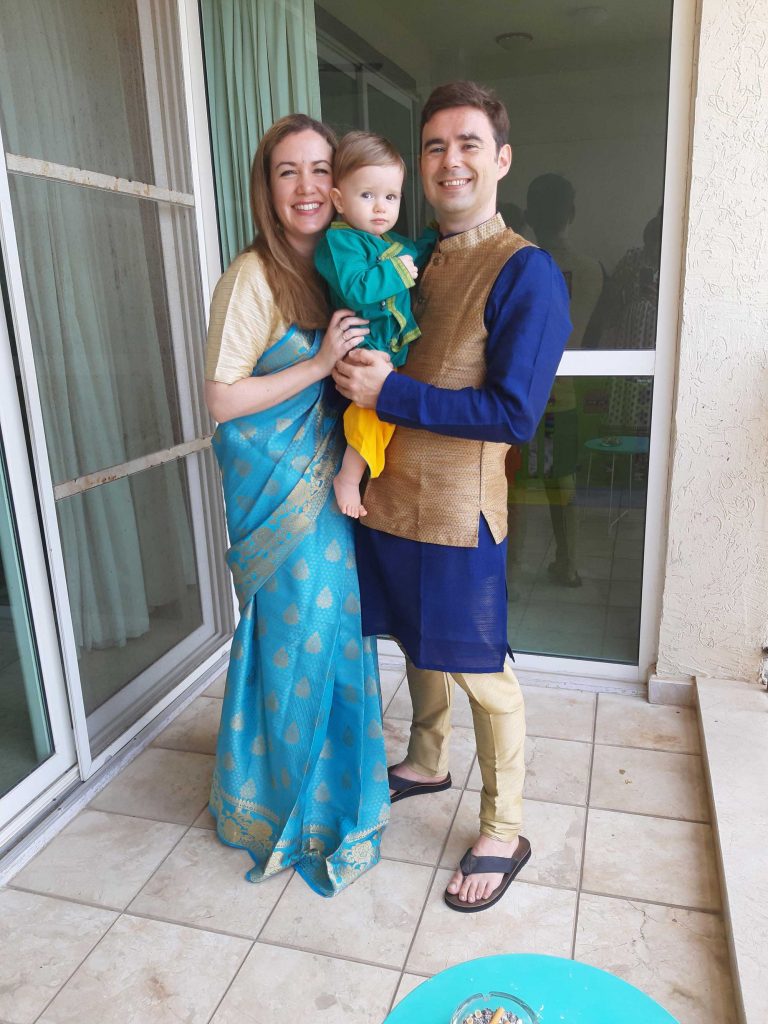 Where do you get your key inspiration from?
For this particular collection, I was inspired by my trips and experiences in India. I find India magnetic, inspiring and picturesque. A place where you can find bright and vivid colour palettes. The contrasts, monuments and people generate an unlimited source of ideas to express on a blank paper. I wanted to share my vision of India through my watercolours. That is how this beautiful project called 'Once upon a pencil' was born, and so was the first collection: 'Beauty of India'. Every watercolour tells a story, and thus the name 'Once upon a pencil'.
Are there any artists you take inspiration from?
I admire several artists, but if I have to choose a couple of them, I would say Vincent van Gogh and Joaquín Sorolla because I love Impressionism, especially post-Impressionism. The way in which Sorolla captures the Mediterranean light in his paintings is just magic.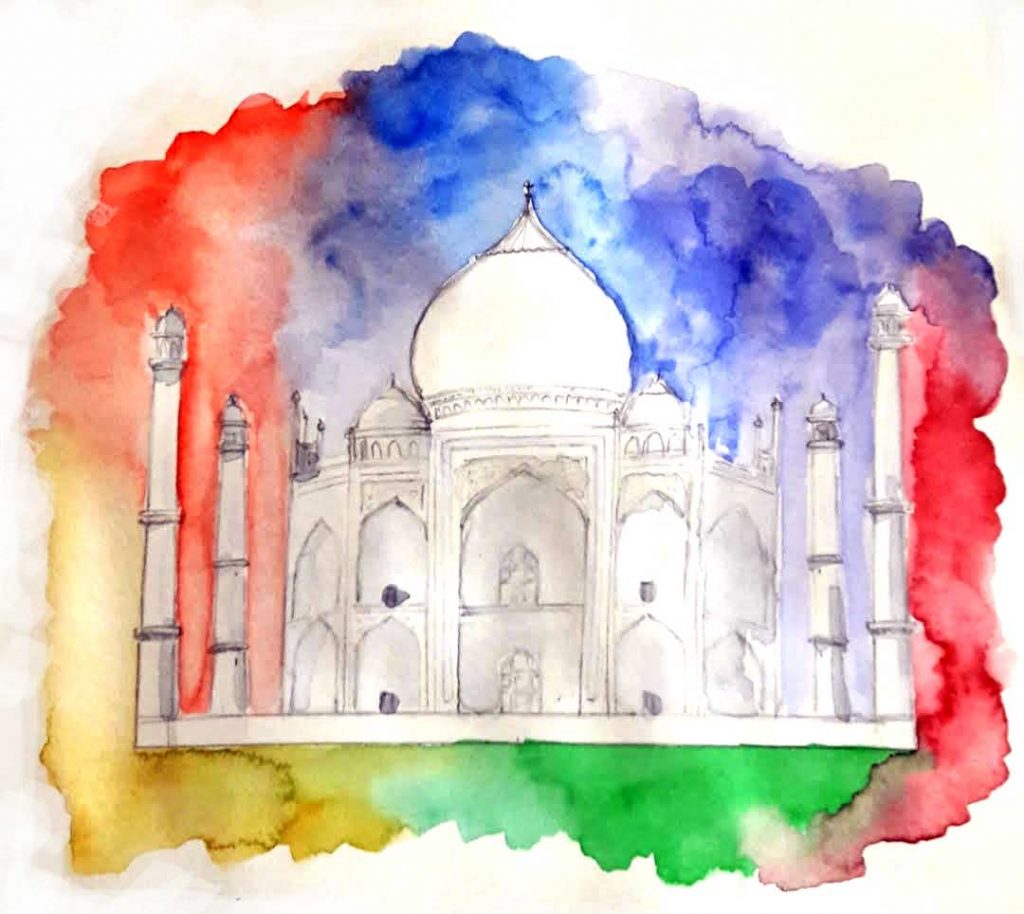 You use a lot of watercolours; is there any specific reason for it?
This whole project called 'Once upon a pencil' is based on watercolours as the main pictorial technique. It is my favourite technique. I find it subtle, delicate and ethereal. It is the perfect way to express what I have in my mind. I just enjoy it and absolutely love it!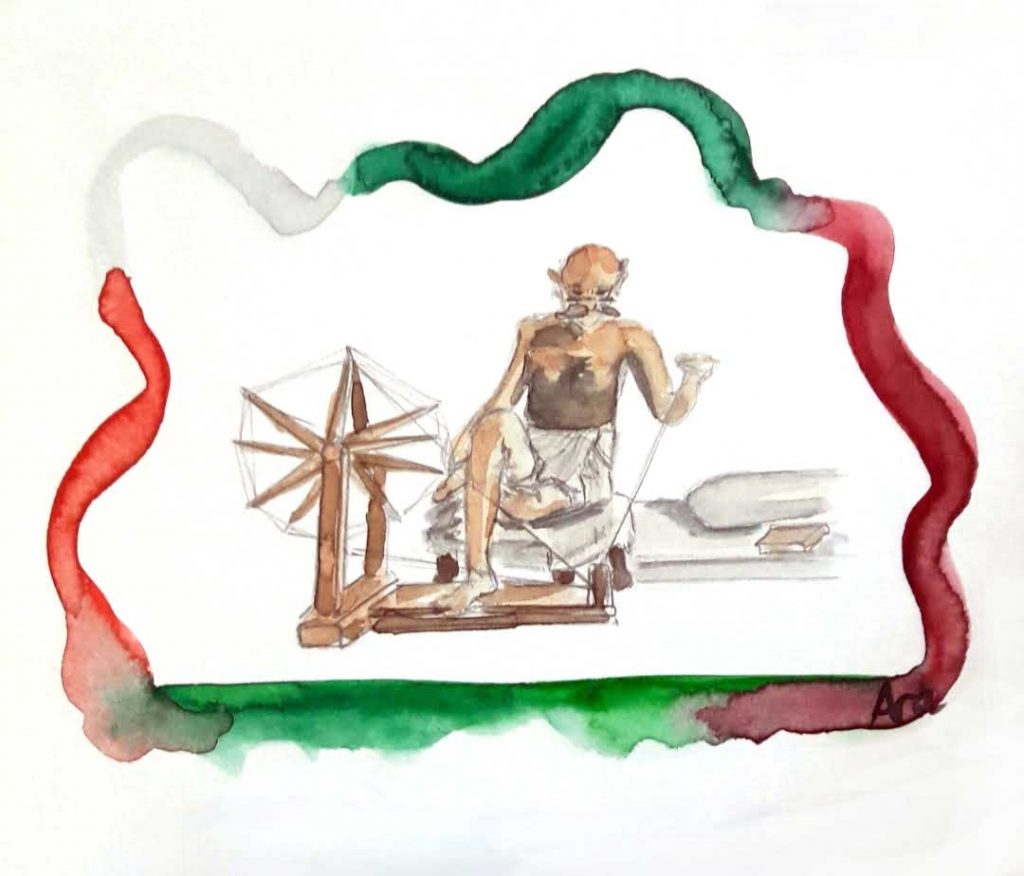 Is there a particular work close to your heart?
I think it would be the Taj Mahal, because it was the first watercolour I painted for the collection as well as the first trip I made with my husband here in India. The Taj is very dear to me, it represents perfection, majesty, infinite beauty and eternal love, and, of course, it is just a breathtaking masterpiece. But apart from that, my favourite watercolour is 'The flower market', it captures the essence of India for me.
What is it about India that made you take up this passion?
I decided to start this project because I reconnected with art through India. India is a very sensory country, it does not leave you indifferent and I am especially attracted to the colours and contrast as I said before, it is a magnetic environment to unleash creativity and imagination.
What do you plan to do with your art in the future?
I am planning to prepare a showroom with the full collection – Beauty of India. After that I have many new ideas hovering in my head for the next collection but I can't tell yet!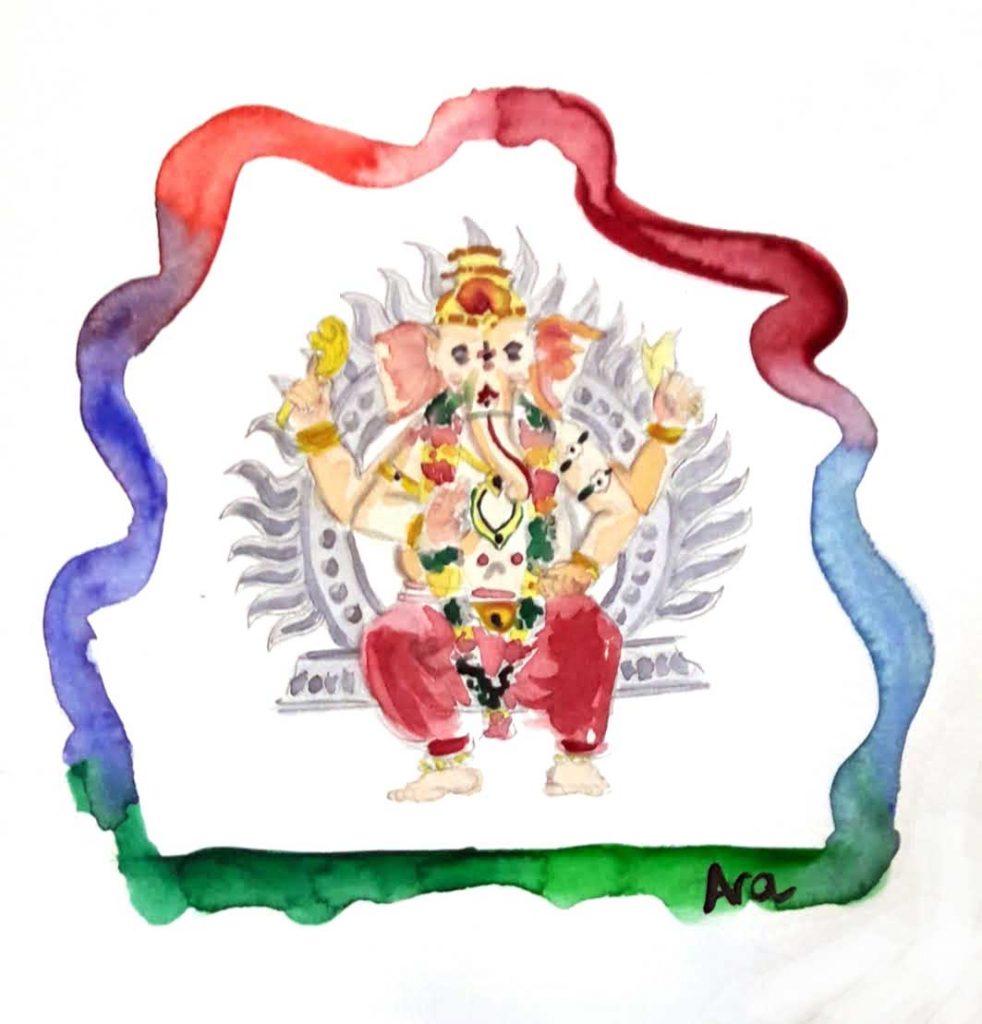 When you don't paint, what are you up to?
I am doing social media marketing specialisation. That is one of the reasons why I started 'Once upon a pencil' as well; in order to apply all the learnings on a personal project. In my spare time, I love listening to music, doing exercise and reading, but that said, my main job is to be the proud mum of David, my baby.
Your message for expats like you?
For expat spouses I would like to say: Life here might not be easy at first and India is a huge challenge; but it can be a big opportunity as well. So, take the most of this experience and keep yourself busy. Maybe by rediscovering your passions, by doing some volunteering, or just by getting to know new people from all around the globe as well as the country, its traditions and culture. Just enjoy the adventure!
Check out Araceli's project 'Once upon a pencil' on Instagram, under the same name.
Quick 5 with Ara
• Colour of choice: Emerald green
• Colour of choice: Emerald green
• Favourite Indian destination: Munnar (Kerala)
• Lovable bit about India: The colours
• Intolerable bit about India: The pollution
• Favourite Indian artist: Rabindranath Tagore