For fun-loving Sanne Albertsen, from Denmark, India was a land of the unknown. When her husband, Ole Albertsen, came here on work, Sanne kept an open mind and an enthusiastic attitude to explore a new world. While she had to learn all the ups and downs of living in India, Sanne adapted to the Indian ways sooner than she thought! Meera J Pillai catches up with her on the journey in India so far.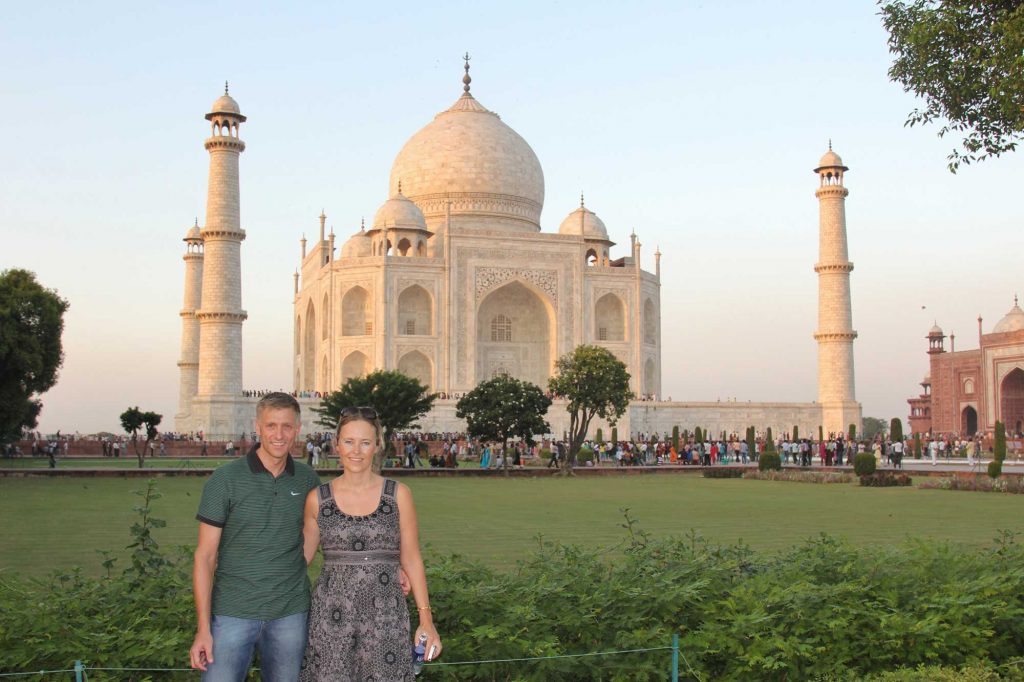 What was your first point of contact with India – a person, place or event?
We initially came here eight years ago with a different company. I have to admit I was scared of coming to India. But I kept an open mind, and the company had hired Global Adjustment to show me around. They gave me a beautiful glimpse of Chennai, showed me gems hidden behind the chaotic and loud street life. Also, I was in contact with other expats, who told me about life in India.
What were the impressions of India before you came here, and now?
I did not really have an understanding of India before I came to this country. I knew India was a developing country, uncertain of how safe it would be to live in, especially for a woman. But I must admit that I quickly put all these thoughts behind me, as I found the country to be open and friendly. It is a very different approach, opposite to where I come from. People are inviting me into their homes, to their weddings, for me to see their lives. I really enjoy living in India! We live a very different life here compared to that in Denmark, but it is a much less stressed life with time for the family. And I love how it is valued highly to take care of your family. The most important thing, I find.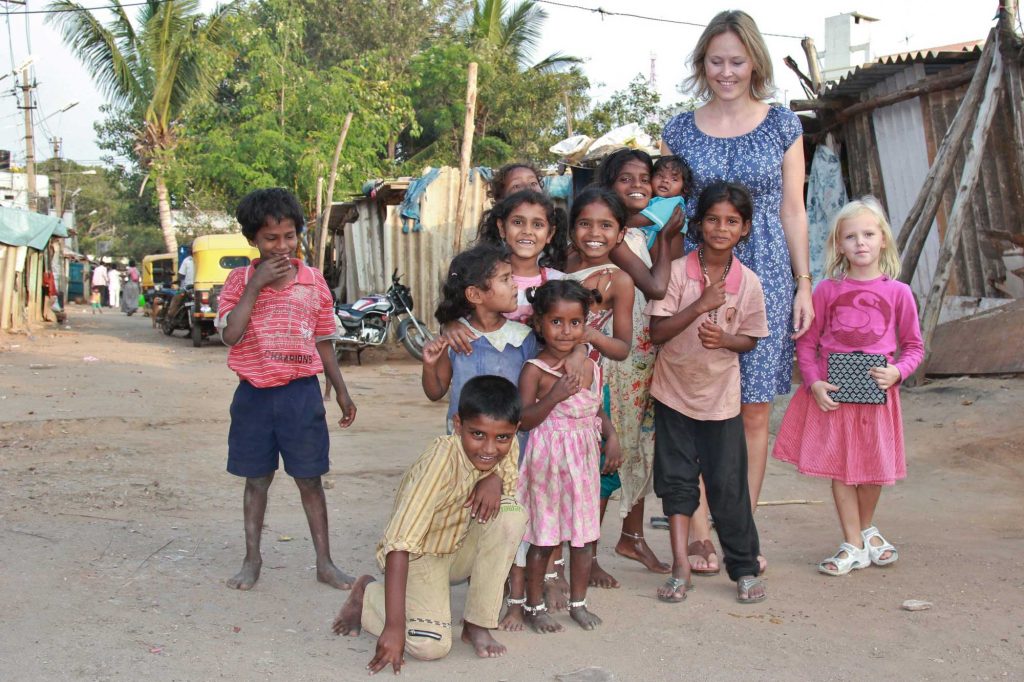 How does Indian cuisine/food compare to local favourites back home?
Worlds apart! I must admit, I am not the biggest fan of Indian cuisine. I cannot eat too spicy food. However, I do enjoy a dosa once in a while and some butter chicken with naan bread. Luckily, Chennai has a great variety in internationals cuisine. So I don't find it a problem to have great food here. I don't necessarily miss Danish food, but I do miss liquorice!
Have you taken part in any Indian festivals?
We have done Ayudha Puja, Holi, Diwali and others. It's always a joy to participate. I consider the Puja at our house special. All our vehicles are cleaned and decorated, and the full household participates. I try to make sure we have guests that time of year, for them to enjoy as well.
What are some sources of entertainment in India?
There are different tours around Chennai, where locals show you the highlights. We drive around in rickshaws and wind up with traditional Indian food. It's a fun and nice way of seeing India. We also enjoy going out for Sunday brunches. Having a family with teens, we like to spend our free time doing fun-filled activities, such as surfing, go-karting, badminton and walks around our community. I walk a lot, and have become quite familiar with local citizens including our local fisher village.
Have you travelled to different parts of India?
Living here for many years, we've seen a lot of India. New Delhi, Mumbai, Rajasthan, Ladakh, Goa, Andaman, Kerala, to name a few. I enjoy seeing the nature and wildlife in India. Ladakh was stunningly beautiful and a contrast to the city where I live. While on safari in Ranthambore, we were lucky to witness amazing tigers in their natural habitat.
If you wanted one thing to change in India, what would that be?
The garbage. I wish people would have a different approach to throwing away garbage. I live on the beach and I am shocked every day at how people come and enjoy the beach but then leave it like a dumpster! I don't understand how you can feel ok with doing so.
A special memory from your time in India so far?
Last year my family and I visited the Falaknuma Palace in Hyderabad. You are greeted with a horse carriage and have rose petals thrown at your feet. It was an overwhelming experience to stay there and be treated like royalty. I would like to visit more palaces in India, which is something different from life in Denmark.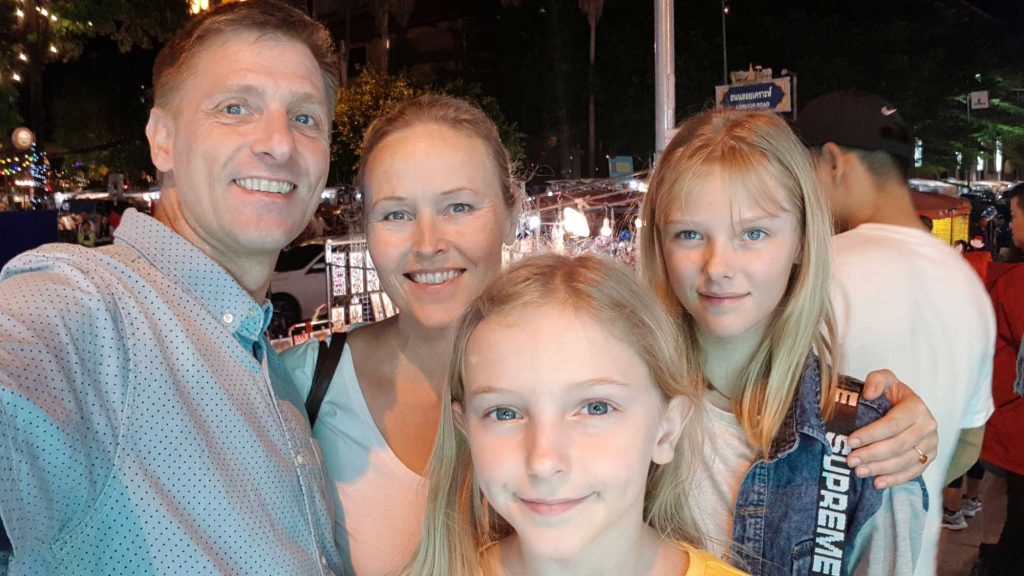 If there was one thing you would take back to your home from India, what would that be?
Your friendliness and welcoming attitude. In India, you can talk to anybody and it's ok. You might not have close relations with everybody, but I like the small-talk and kindness of people. This is not usual in Denmark; it takes a long time to connect with new people. Here it is so easy.
Quick 5:
Best Indian friend: Vidhu, she was my close friend here for 5 years. She has moved to the United States, but we keep in touch!
Favourite Indian food: Masala Chai, with a lot of sugar in it.
Favourite hang-out spot in India: Leela Hotel Friday night for buffet. It's the best!
Intolerable India: Lack of discipline to stand in line…airports, supermarkets.
Loveable India: The weather, the people, no stress!