Sitara and Tulasi Anantharamakrishnan believe that it is their social responsibility to give back to society with the resources they have. Team Culturama caught up with the incredible sisters who are distributing reusable homemade masks to those in need during this state of emergency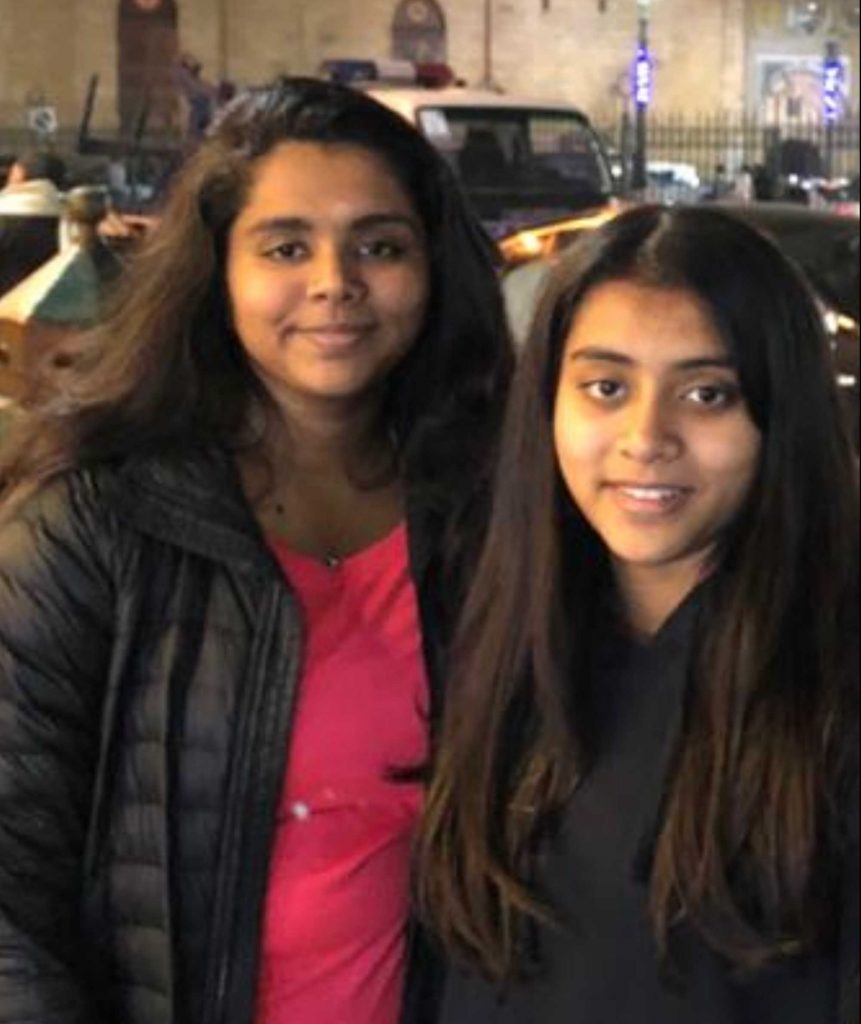 A time of crisis is when the real heroes shine. For Sitara, 17, and Tulasi Anantharamakrishnan, 14, the need to give back to their community comes easy. As the COVID-19 pandemic continues to create mayhem around the world, these sisters decided to do their part. "We wanted to contribute in some way. When we heard that homemade masks could play a role in preventing the spread of the virus, all it took was one afternoon for us to create good-quality, reusable homemade masks."
Sitara and Tulasi, who are students of the American International School, Chennai, used household items to make the masks. From high-quality cotton, for which they used bedspreads and clothing materials, to shoelaces to fasten the masks, they ensured that their sustainable approach was absolutely effective and thoroughly researched. "We used an elastic support too. For the non-woven intermediate layer, we used kitchen towels."
To make the mask, all they needed was a sewing machine, a pair of scissors and some cotton thread. "We made a cardboard pattern, marked out the pleat positions and used it as a master for all our masks. It takes around 10 minutes to make a mask. So we could easily make about 100 per day from home!"
Sitara and Tulasi look up to their mother who has always been socially involved and introduced them to voluntary work since the age of 10.
At first they distributed these masks to the Cancer Institute, Adyar, and the Hope Foundation, where they had previously done voluntary work. "Now we are in touch with a list of other organisations."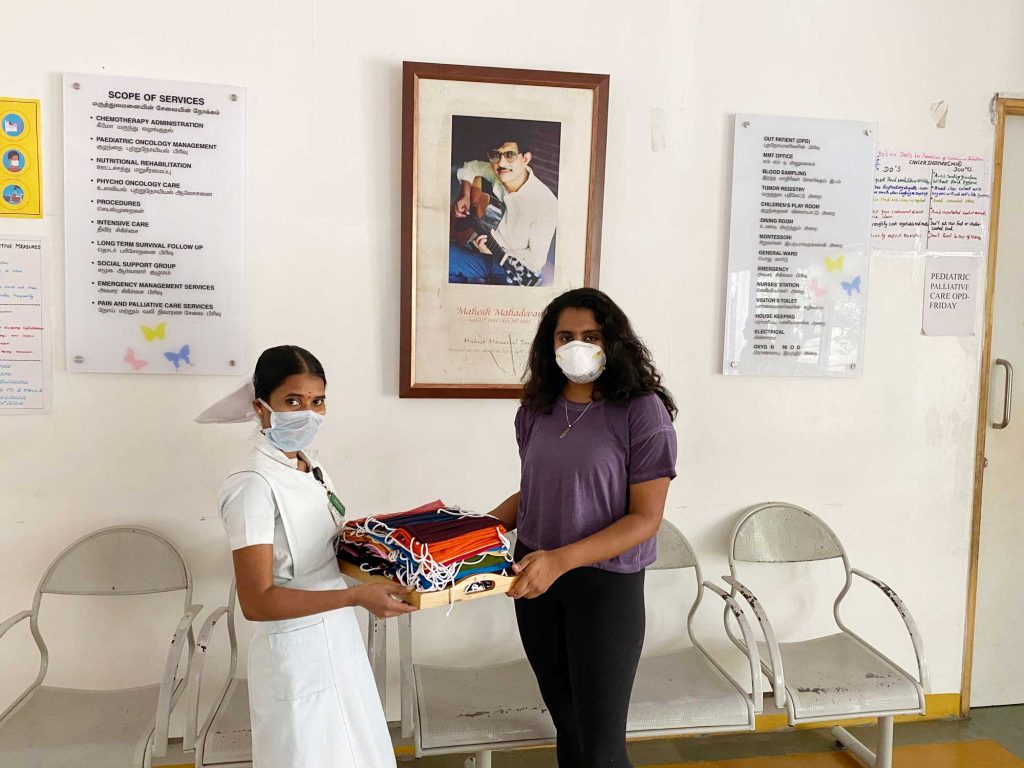 They plan to keep going, thanks to the amazing encouragement and great response. "People are so grateful for any help being rendered in these difficult times. Our masks are comfortable; people have been appreciative of our efforts and find the masks useful."
With this initiative, their goal has been simple, to spread awareness on how using masks can help avoid the spread of COVID-19. "But now we feel that our goal has evolved. With the help of our very generous sponsors, we want to empower underprivileged women. We send them our video tutorials, our work instructions; maybe even supply them with sewing machines, and so on. We have already helped 10 women from J Rehab Centre in Madurai and Alwarkurichi, a village in Tenkasi District."
So what are they up to when they are not volunteering? They both love sports. Tulasi represents school in tennis, volleyball and football, while Sitara is in the school swimming team.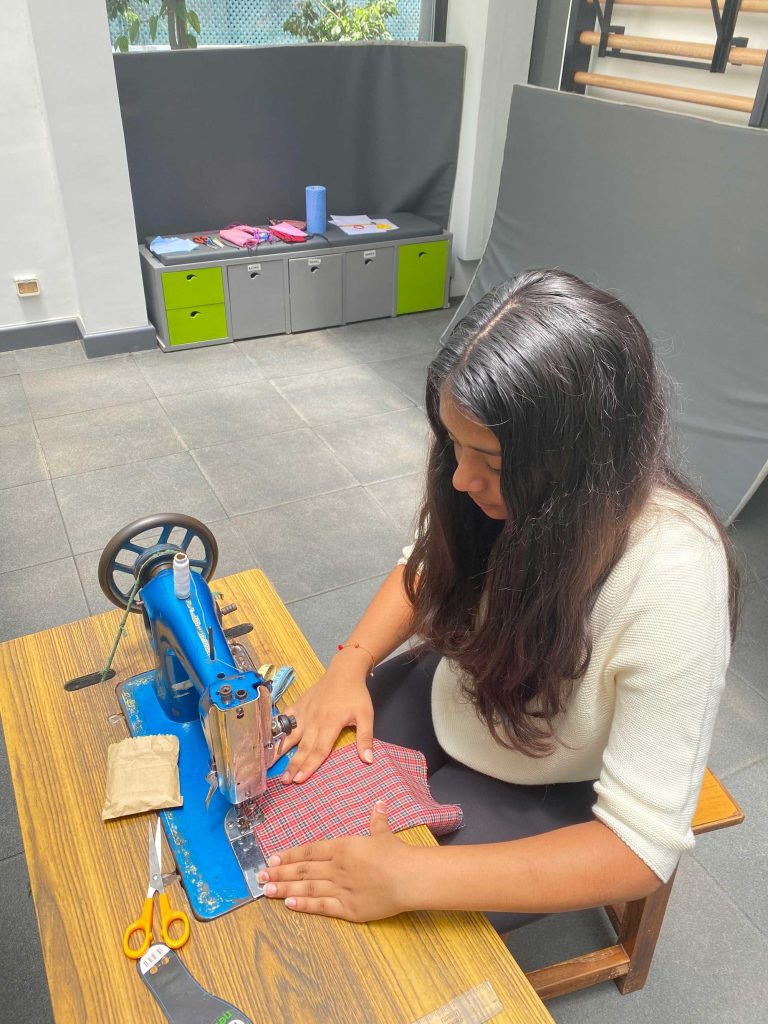 While they have been spending a lot of their time in quarantine making the masks, they also ensure that they finish their school assignments and projects. Though they do miss their friends, they know this is the need of the hour. "We are fortunate to have access to people with resources.
We can use this to help the underprivileged improve their lives."
With their hands-on initiatives and desire to help the community in the best way they can, Sitara and Tulasi are inspirations not just for their peers but for adults as well.