Festivals have been bringing people together for centuries. They bring in positive values and a certain zest that helps build a better and blissful society. Festivals in India have always had a certain flair and spirit that make it all the more exciting and fun. Divya Ramesh takes a look at some of the exciting festival line-up this August
Rakshabandhan – August 3
Rakshabandhan or Rakhi is celebrated on the full moon day in the month of Shravana (August). It celebrates the love and bond shared between brothers and sisters. On this day, the sister applies tilak and ties a Rakhi, a coloured string, on her brother's wrist, signifying the affection and well wishes for him. In turn, the brother gives a gift or even a small amount of money (kharchi) as a promise to protect the sister from any harm. The festival dates back to the Mahabharatha where Draupadi tied a piece of cloth from her sari onto Krishna's injured wrist and, in turn, Krishna swore to protect Draupadi from any harm.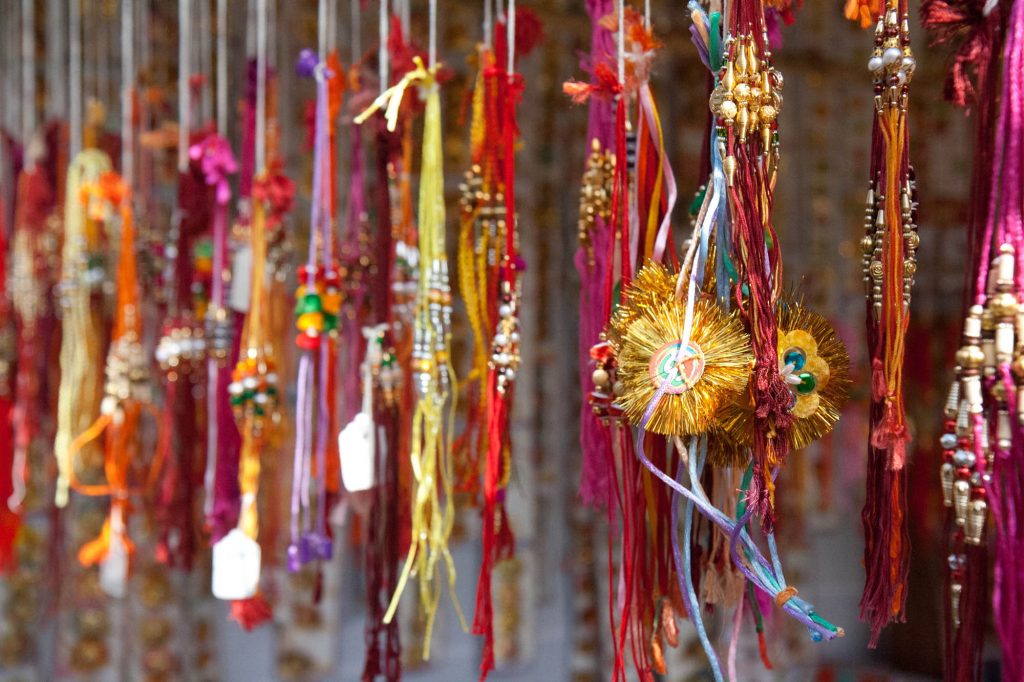 Krishna Jayanthi – August 11
Janmashtami marks the birth anniversary of Lord Krishna. It is celebrated on the eighth day of the dark fortnight in the month on Bhadon (August/September). Lord Krishna also happens to be the eighth and most powerful human reincarnation of Lord Vishnu. On this day, devotees fast till midnight; the image of Lord Krishna is bathed in milk and rose water, followed by aarthi and distribution of sweets (prasaad). The festival is celebrated with joyful dance-dramas of Lord Krishna's stories, chanting or singing of bhajans and a special event called Dahi Handi, where people form a human pyramid to break a pot filled with butter or ghee, dry fruits and milk, which is suspended in the air. This event takes place to signify the famous term used to describe Lord Krishna as Makhanchor, one who steals butter.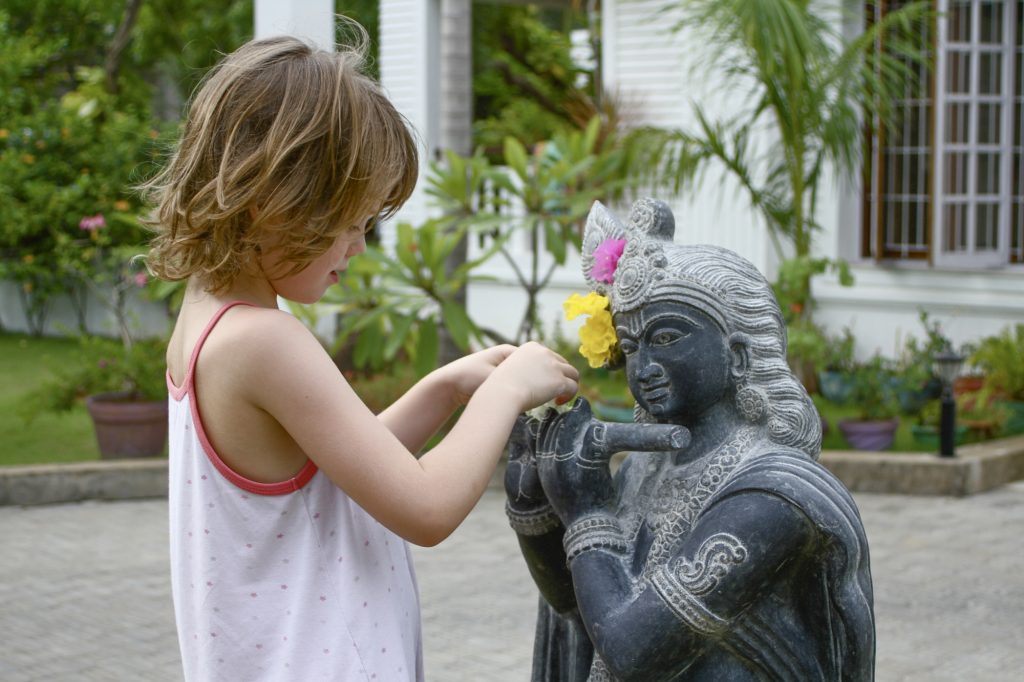 Ganesh Chaturthi – August 22
Ganesh Chaturthi, also called Vinayaka Chaturthi, is a grand 10-day festival to honour the elephant-headed Lord Ganesha. He is the younger son of Goddess Parvati and Lord Shiva. During this festival, homes are cleaned thoroughly, decorated pandals are set up, and idols of Lord Ganesh are brought home. A ritual called Pranapratishtha is observed to invoke life in the deity. Sweets such as laddus and jaggery are offered to the Lord, along with 21 pieces of modak, as a special Bhog (food given to the Gods). On the 10th and final day, the idol is immersed in the sea, to signify the return to his family in Mount Kailash, during which people celebrate with live drums, Holi colours, and fireworks to bid adieu to the idol. It is believed that Parvati had made Lord Ganesha out of clay/mud with her own hands, which is what the idols are made of, with a few artisan touches, during the festival.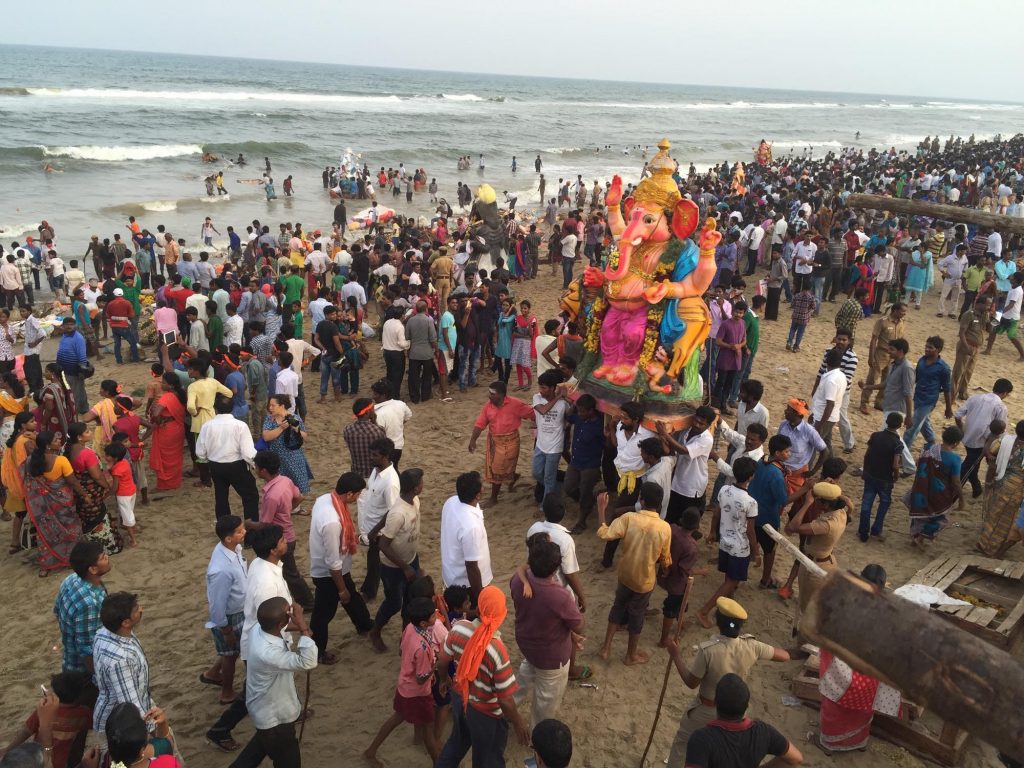 Onam – August 31
Onam marks the annual visit to the Earth of the mythical King Mahabali. The 10-day festival has two significances, one, it is the celebration of harvest, which is tied to the golden age of prosperity in the month of Chingam (August-September), two, it is held to celebrate Mahabali's return from the netherworld, to where he had been banished by Vamana, to the Kerala he had ruled. People make carpets of flowers known as 'Pookkalam'. Many activites take place during this time, including Vallamkali (boat race), Pulikali (street dance by trained artistes dressed as tigers), Onathappan (clay structure made for worship), Thumbi Thullal (all-woman folk dance) and Kummattikali (mask dance), followed by a lavish feast or 'Sadhya', which is served on banana leaves and topped up with Payasam, on Thirovonam day. The 10 days are named after the stars in the Malayalam calendar as Atham, Chithira, Chodhi, Vishakam, Anizham, Thriketta, Moolam, Pooradam, Uthradom and Thiruvonam, the first and the last marked by their importance.