Girish Mathrubootham is the Co-founder and CEO of Freshworks that provides businesses with SaaS customer engagement solutions. In recent times, the company has raised about $400 million at a $3.5 billion valuation. Team Culturama caught up with Girish, the dynamic leader of Freshworks, about his business journey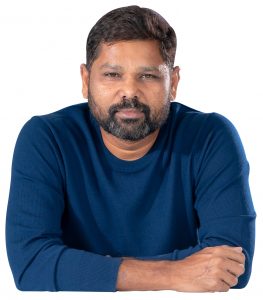 Can you share the idea behind starting Freshworks?
Freshworks was founded with a mission to help businesses create delightful customer experiences.
It all started with a broken TV in 2009 and a terrible customer service experience. My fancy 40' LCD was damaged in shipping from the United States to India, and it took 6 months of back and forth to be compensated for that TV, despite repeated attempts to contact both the shipper and the insurance company. In the end, it was only after I shared my bad experience on an online forum that the money was refunded. That's when I realised the power of the customer. Not only did customers deserve to be treated better, they were demanding it – including me!
Back then, I didn't have any intention of pursuing entrepreneurship even though I had previously built four help desks. I was in a comfortable position with a well-paying job, family commitments and a mortgage.
However, in May 2010, Zendesk, a key help desk player, raised their prices by up to 300%. Their customers were very unhappy and took to 'Hacker News' to rant about it. One comment about the opportunity for a new provider in the market was a wake-up call. There was a huge market opportunity for the right feature-set at the right price.
This was the final push I needed to take the leap into the unknown and become an entrepreneur. I recruited a few friends and co-workers and we quit our comfortable jobs to build a brand new company.
How did you come up with the name Freshworks?
Our first product – Freshdesk – was a fresh take on the help desk. Our idea was to build a new kind of help desk that enabled businesses to get closer to their customers through multiple channels, and offer great value and a quick return on investment. In 2017, after we built multiple products with the 'Fresh' moniker, we rebranded ourselves as 'Freshworks' to encompass them all: Freshservice, Freshsales, and more.
What are the challenges you faced from being a start-up to a unicorn?
As a company founded in Chennai, India, we've been global since our first product sale. But, just like every other early-stage start-up, we optimised our spend and were careful where we invested. Our big break came when we won the Microsoft Bizspark competition – it served both as validation (438 start-ups participated and we won!) and fuel; the $40,000 cash reward really helped us. Conventional wisdom was to conserve cash and further our runway, but, instead, we chose to be bold and invest this money in marketing experiments – this got us to our first 70 customers, which in turn made the VC community take notice of Freshworks.
How have the years 2020 and 2021 so far impacted the IT industry?
SaaS as an industry was not immune to the pandemic, but its innately resilient business model helped it survive and even thrive. We all saw how COVID accelerated digital transformations and how crucial that was to keeping employees and customers connected. By adding value and having a customer-first mentality, the industry was able to navigate the crisis and emerge stronger on the other side.
What do you think sets Freshworks apart from its competitors?
Freshworks products are designed to delight the people who actually use the software; whether it is frontline sales, customer support or an IT engineer, our core focus is on making the lives of these users better.
Today, nearly 50,000 companies in 120 countries trust Freshworks' software because it is built to be easy to use. Our products offer great value and quick return on investment, which make us ideal for businesses in need of right-sized solutions they can quickly implement.
Who do you consider your role model?
I have two role models. First is Superstar Rajinikanth. He is my maanaseega guru. Even though he is the most successful movie star in India – loved and worshipped by millions of fans globally – he is humble and down to earth.
Second is Jeff Bezos. I admire Amazon as a brand. For a company so huge and global, they never lost focus on putting their customers first. He has also ensured that the spirit of innovation still exists within the company.
The one thing you love and wish to change about business in India?
The spirit of entrepreneurism has definitely increased in the past decade. Being an entrepreneur or working in a start-up is no longer considered a risk but rather a smart thing to do. And with the increase in VC funding, it is more feasible than ever.
However, as an ecosystem, we should do more to share learnings and help others be successful in their bid to create the next 'unicorn'. Ecosystems like the Silicon Valley are successful in part because of the sharing of knowledge and resources. That is why a group of us created SaaSBOOMi, a community of founders who have opened their playbooks to share hard-won experience and to benefit others by making these learnings available.
Can you recall the best business advice you ever received?
Over the past decade, I've been given a lot of advice. As an entrepreneur, there are two that really have influenced how I approach business. First, invest in building genuine relationships – with employees, customers, partners and investors. These relationships will help when you experience challenges. Second, don't focus on people, focus on the problem. It's important to try to be as objective as possible when dealing with problems or conflicts.
I also like to share this advice with entrepreneurs I mentor: what works for us may not work for you (in the exact same way). Whatever advice you get from others, you need to contextualise it for your business to make it truly work for you.
When not at work, how do you unwind?
I love spending time with my family and friends. I work out. I play chess and tennis, and really enjoy binge-watching great TV shows, like Family Man on Amazon Prime.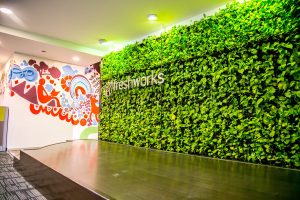 Rapid fire
You start your day with: Filter coffee
The word you use the most: Context
Favourite city in the world: Madras! (Chennai)
Your comfort meal: Ghee Pongal with Vada
Favourite book: First, Break All the Rules by Marcus Buckingham and Curt Coffman
Favourite Quote: