While the pandemic may have initially slowed the real estate dreams of buyers and developers, the trend is seeing a dramatic surge in recent times. Sowmya Putran looks at why it is worth investing in real estate now, more than ever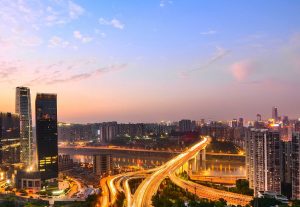 Real estate's popularity as a stable asset increased perceptibly amidst the COVID lockdowns. Investment in real estate today needs a new strategic approach than purchasing a house for personal use. A CII-Anarock COVID-19 Sentiment Survey showed that almost 62% of the people surveyed considered it expedient to invest in a house right away. The study-from-home and remote working culture have resulted in buyers seeking larger homes, even if it entailed shifting to second- or third-tier cities. Also, the 48% of respondents opting for real estate as an asset class are the millennials compared to 17% before the outbreak of the pandemic.
For most people in India, a home is a once-in-a-lifetime purchase and buyers generally are very open-handed when it comes to shopping for their dream abode. With migration as the core idea behind job search and life in bigger cities, realty saw a boom in the past two decades and is likely to flourish in the coming years as well.
When you choose a house or a plot as an investment strategy, you purchase property to make a profit out of it. In most cases, the investor leases out the property or rents it out, or resells it at a much higher cost. In these situations, there are two categories of buyers: the first category comprises those who are the end-users of the property and the second are those who invest to generate revenue and multiply money through rent, lease or by reselling the property in the future. Experts suggest that you understand and analyse your requirements and financial goals before investing. If you are an end-user, you should be looking for a property built with suitable amenities and if you are looking to invest with a plan to earn rental income, it would be smart to invest in cheaper ones, to maximise profit shortly.
Is it wise to invest in a home in India now?
In the opinion of real estate experts, it's a big 'yes' for the next two years. The revival of the realty sector has been one of the most unforeseen happy stories of the ongoing pandemic and experts stay optimistic. Record-low interest rates, slashes in stamp duties and the work from home (WFH) culture gaining traction have resulted in a K-shaped recovery of the Indian real estate sector amidst the COVID-19 waves. And it's not just the domestic investors, even foreign portfolio investors (FPIs) continue to repose faith in the Indian realty sector. It is believed that 2021–2022 has ample potential for both residential and commercial real estate businesses. In the past few years, co-ed office space has gained impressive popularity in most cities and with IT players contributing to most of the demand, it is expected that the concept of co-living will see widespread acceptance across the country in the coming years.
The trend is acting as a catalyst for an organised rental market in cities such as Chennai, Bengaluru, Delhi, Noida and Pune in the same way as the co-working culture did for the commercial space. Also in 2021–2022, the Indian real estate market is expected to exhibit more financial discipline, greater accountability and more transparency owing to the structural economic policy reforms introduced in 2019. The Economic Times quoted Mahesh Patil of Aditya Birla SunLife AMC: "Interest rates are not going to go up in a hurry and are likely to remain below 7%. Property prices are also stable with only mild corrections. I do not see property prices going up in a hurry. The affordability gap remains fairly good compared to what it was five years back and that will see a revival in the sector slowly and steadily. The lockdowns could be a temporary dampener in terms of new bookings. But that does not alter the medium-term outlook for the sector which is reviving."
Indians associate a great deal of emotion with owning a home, and owing to the lockdowns, this has turned out all the more necessary. Small apartments that serve both living and investment purposes are the most sought-after today. The housing demand is growing rapidly, and it is expected to soar till 2025; the great scope for demand makes realty a highly profitable business with many players. Realty is a sector that cannot be in the doldrums for too long simply because of the footprints this industry has on the Indian economy and sentiment. Thus, it can be ascertained that it is a wise decision to invest in your dream home right now.