Join us as we go on an adventurous cashew trail in Goa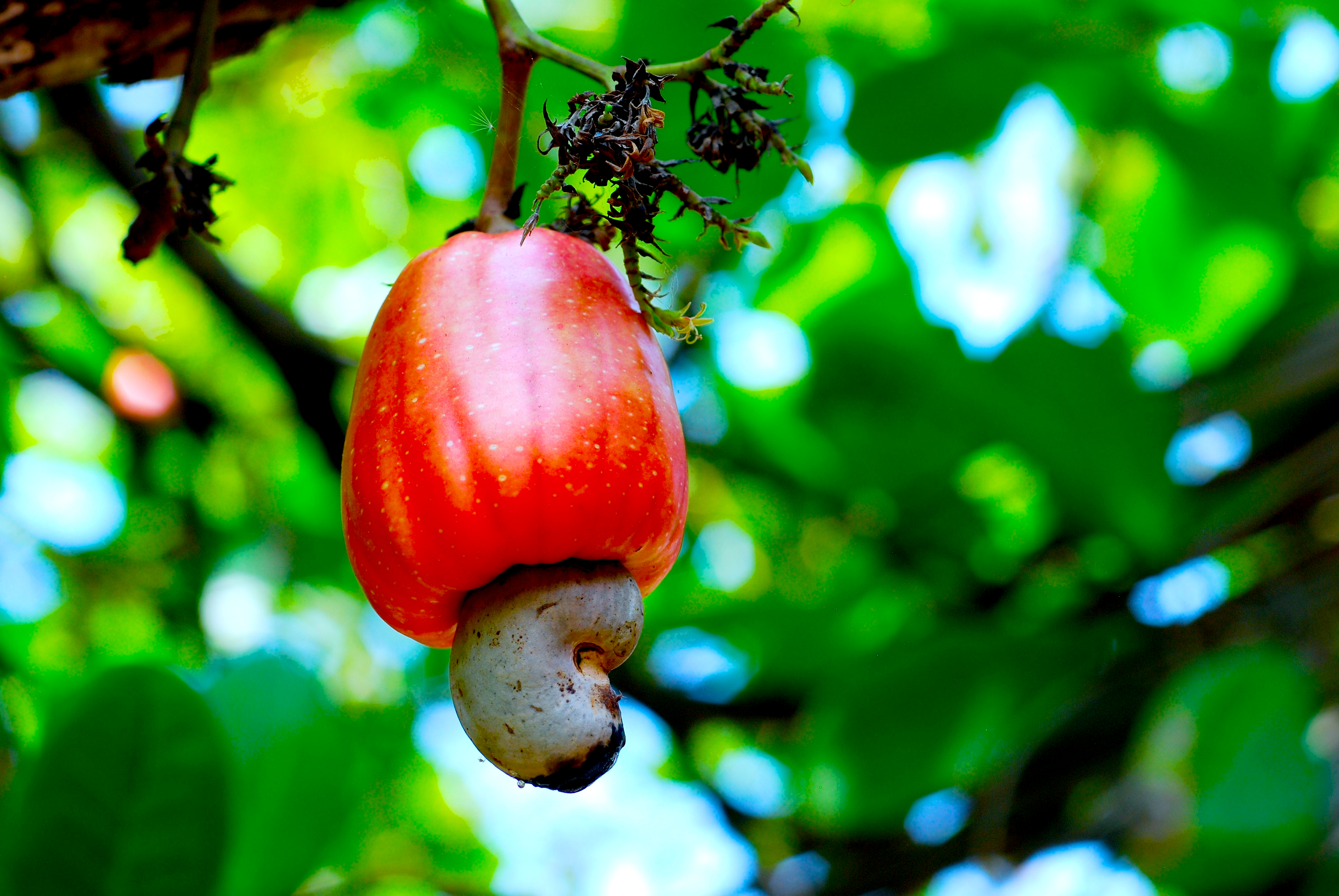 By Preeti Verma Lal
Anacardium occidentale.
That's the name.
I stood under that tree in Goa.
Anacardium occidentale?
That's the botanical name of the cashew tree. The tree laden with fruits. Countless fruits. Red. Yellow. Green. Burnished orange. Few scattered and bruised on the ground. Each fruit with one nut dressed in a charcoal sheath. Hard shell with resinous filling.
There is nothing true about the Anacardium occidentale fruit. It is a false fruit – not a fruit but a swollen stalk with the nut dangling precariously outside. In theTivim cashew farm of Cedric and Mac Vaz, vintage cars had lined up to mark the beginning of the Cashew Trail, an eight-day annual festival by Park Hyatt Goa Resort & Spa that harks back to the old legend of cashew.
Standing under the cashew tree, I stepped back in time. Cut to the year 1510. The year the Portuguese landed in Goa and brought along the sapling of a cashew tree that originated in Brazil, with poison ivy, pistachio and mango as distant cousins. Nearly 500 years after the first cashew tree was planted, cashew reigns over Goa. It is everywhere.
That one balmy afternoon I decided to don a million cashew roles – a cashew picker, an apple stomper, a feni distiller, a nut cracker, cashew chef… It all began with a red cashew apple. Cashew apples are considered a delicacy in Brazil. To know that cashew-craziness, I chewed into a fresh red fruit. It is gooey, juicy, sweet with an alluring hint of wooziness. The next step: de-seed the apple, set the nuts aside and throw the fruits in a rock pit (colmbi) and stomp barefoot to get the juices flowing. I baulked at the idea of an impromptu cashew juice pedicure. Sure, I was game for it. I rolled my dungaree, jumped into the pit, held a rope and stomped and stomped; the juice trickling into an earthen pot.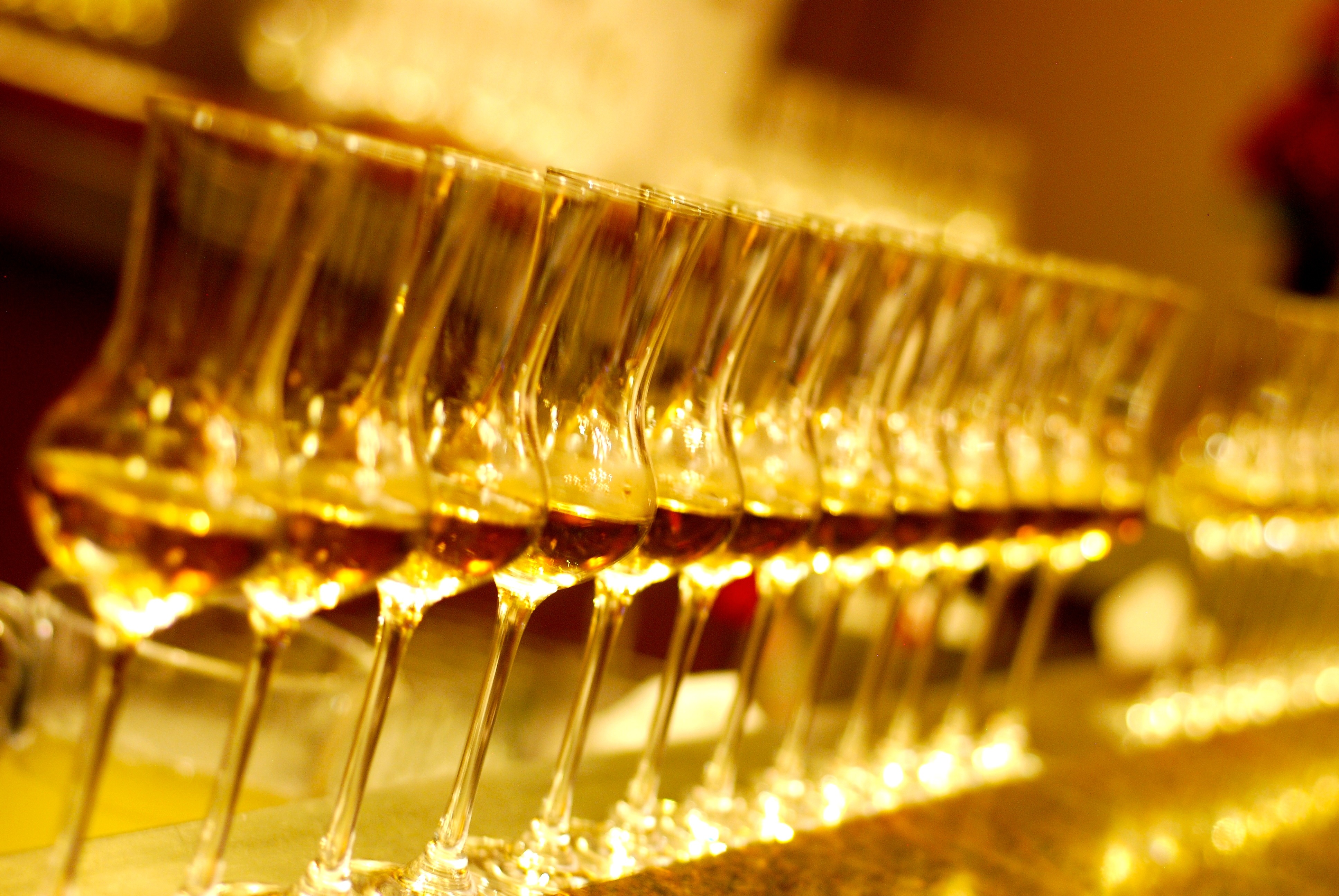 Later, I stood by the fire blazing in clay hearth on which sat stout copper pots filled with 90 litres of cashew apple juice to be simmered, fermented and distilled into urak and feni, the latter being listed by Time magazine as one of the world's Top 10 Ridiculously Strong Drinks. The cashew nut is then steamed/ roasted and hand cracked to separate the caustic shell from the nut. Thereafter, the nut is sorted, graded to be sold in the market as the world's favourite drink companion.
Interestingly, the Cashew Trail is not a dreary jaunt into history. During the eight-day event, a lot happens around cashew. In the heirloom recipe cook-off, Dr Mimi Silveira, a pediatrician in Goa Medical College, was recreating her grandmother's heirloom recipe in Casa Sarita restaurant. Six home chefs had tied the apron strings for an heirloom recipe cook-off with cashew as an essential ingredient. Smita Shirsat was slicing fresh cashew apples for the vegetarian Panchamrut dish, Nikita Prasad brought along her mother-in-law's favourite Kaju (cashew) Chicken starter recipe while Vaishali Joshi was adding kasuri methi (dried fenugreek leaves) to diced chicken for a home style cashew-laden chicken gravy. Beating egg yolks, Dr Silveira tried raking time to carbon date the nutty fish recipe. "It certainly goes back two generations. Perhaps my grandmother picked it up from her mother. All I know it that it was and is a favourite dessert for feasts," added Dr Silveira as her 89-year old mother sat in a corner watching her daughter rustle memories of a bygone era.
Chef Franco Canzano roasts, braises, breaks, tosses and dresses the cashews to turn them into a million scrumptious things. All with the twirl of a ladle. Cashew Alle Belle parfait. Cashew and curry leaf pesto for linguini pasta. Mongolian cashew curry. Cashew stuffed in filo served with feni anglaise. Cashew jam. Cashew/mango chutney. Cashew marinade for chicken dish. Cashew dip made of cashew paste, cream cheese and condiments.
There is more to cashew than its clichéd fame as roasted 'munchie'. The kernels are used in paint and incense industry; its unsaturated oils rubbed on skin for moisture and smoothness. Cashew nut oil is the perfect answer for cracked heels and fungal infections. One can blend dry cashew nuts with a few almonds for a face-mask. This bean-shaped nut multitasks wonderfully!
As if all this wasn't enough cashew for a lifetime, I rolled over in Sereno Spa's wooden bed for the signature Cashew Ritual in which cashew kernels are used as scrub, cashew paste slathered over the body and cling-wrapped; virgin cashew nut oil massage and a shot of cashew nectar as a fitting end to the ritual.
On Sunday, for brunch, as the sun sped into the afternoon sky, I walked into the Magical Forest restaurant in Park Hyatt. At the entrance, hats lay stacked, cashew apples posed as dainty flowers in vases, white gazebos were bustling with giggly kids and men and women measuring their happiness in pints of feni (a craft spirit made from cashew). In a rock-hewn pit mounds of cashew apple were being stomped, Latin Connection was crooning on stage and in another corner lay a lavish lunch: cashew ice-cream, cashew jam, cashew/mango chutney, cashew desserts, fresh cashew apple juice… Cashew. Cashew. And more cashew.