In many Indian stories and lore, mythical and fantastic beasts make an appearance. Often as mounts or as divine vehicles of transport to deities…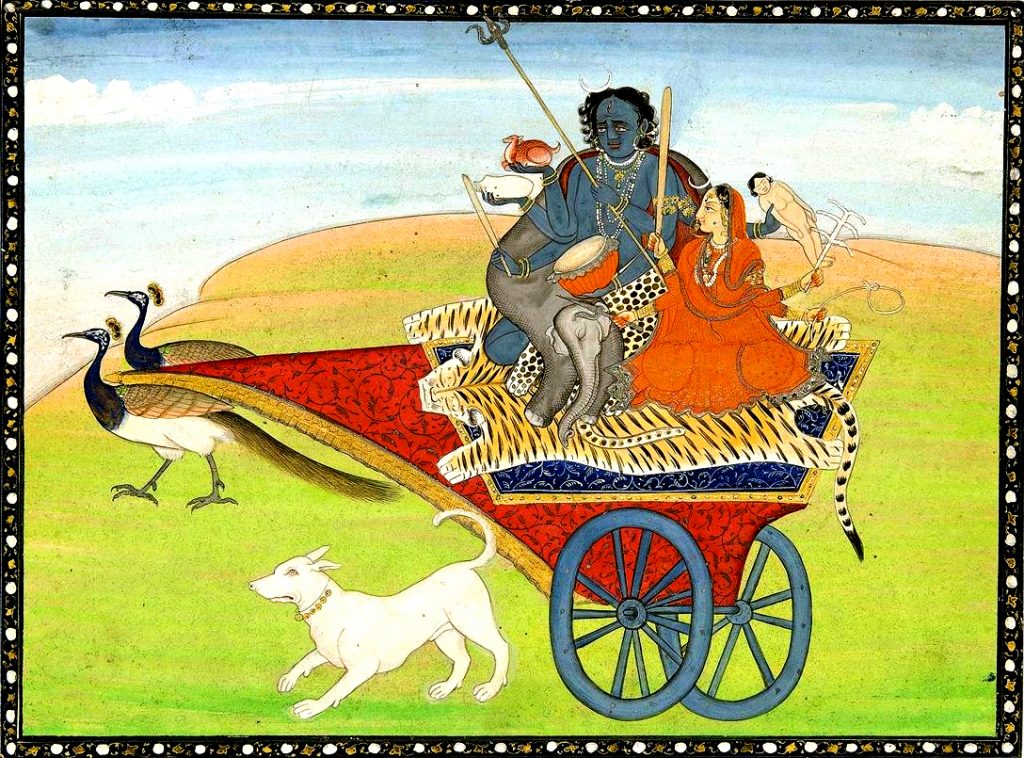 Shvan
Bhairava, a Hindu deity, is a fierce manifestation of Shiva associated with annihilation. His vahana is Shvan, a dog, and he is often portrayed with a drum, pasa (noose), trident and a skull.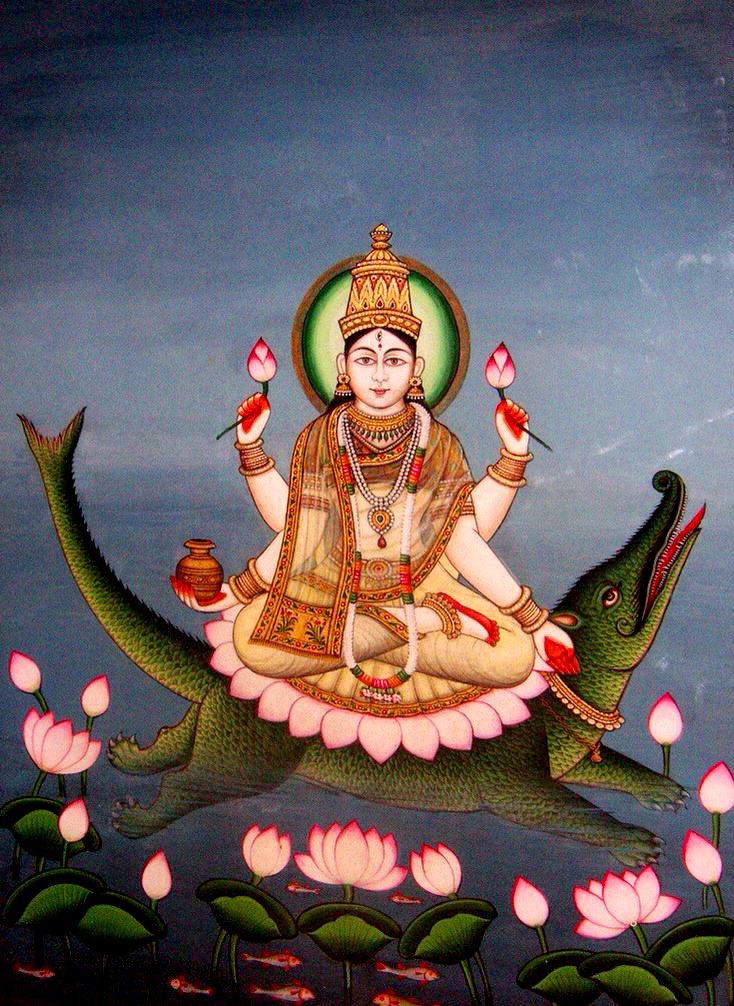 Makara
Makara is a mythical sea-creature in Hindu culture. It is a half terrestrial animal in the front – usually a stag, deer, crocodile or elephant – and half aquatic animal in the rear – usually a fish or seal tail. Makara is the vahana of Ganga, the river goddess and Varuna, the god of the seas.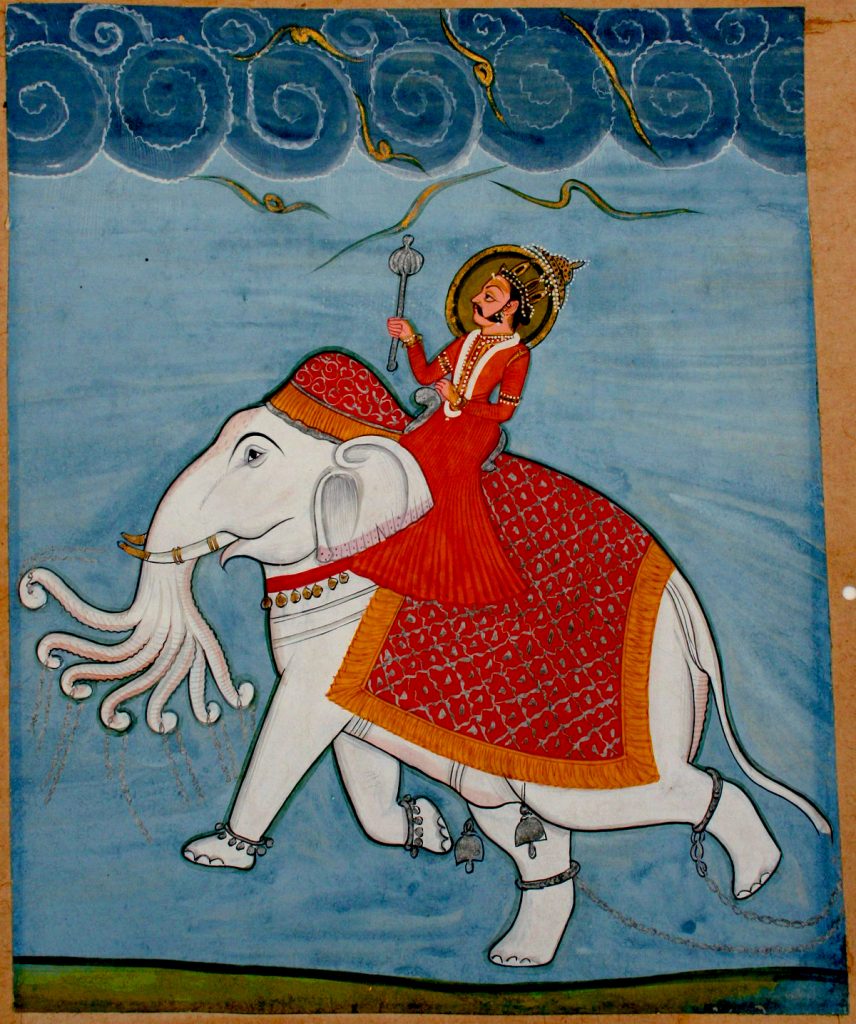 Airavata
Airavata is the white elephant vahana of the Hindu god Indra. Indra is the king of Svarga (heaven), according to Hinduism. He is a guardian deity in Buddhism and the king of the first heaven called Saudharmakalpa in Jainism.  Airavata is also called Abhramatanga, meaning elephant of the clouds, Nagamalla, meaning the fighting elephant and Arkasodara, meaning brother of the sun. Airavata has ten tusks and five trunks and is pure white in colour.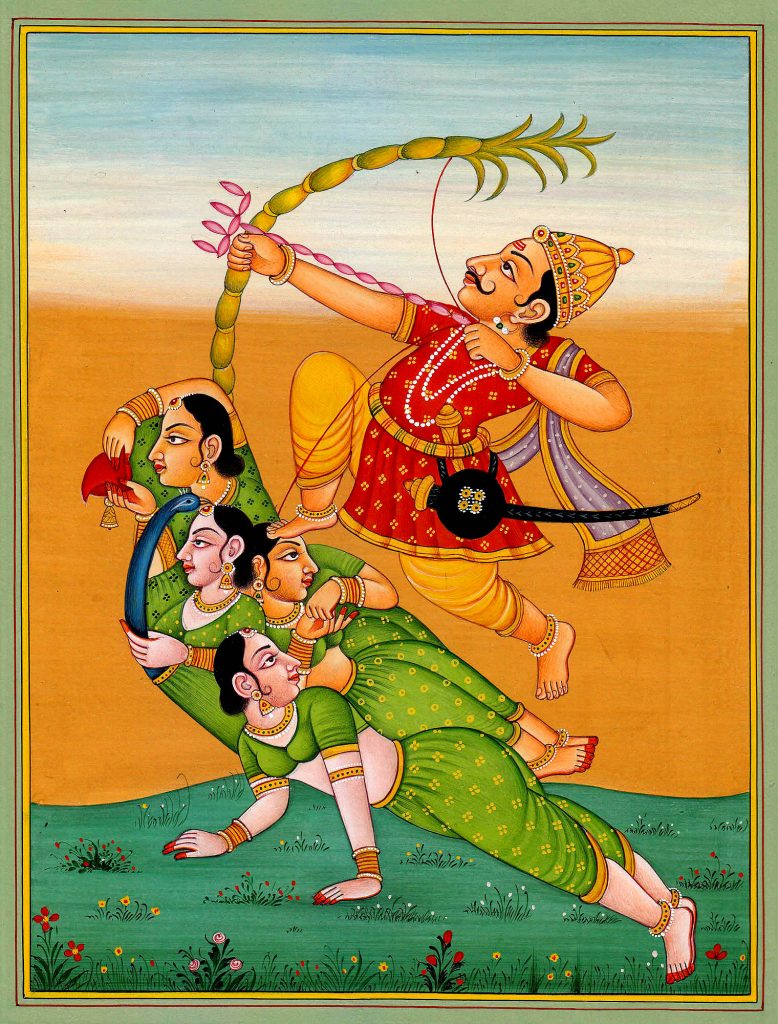 Suka
Suka is a parrot and the vahana of Kamadeva. Kamadeva or Kama, as he is commonly known, is the Hindu deity for human love or desire. His female consort is Rati. In Hindu marriages, the bride's feet are often painted with portraits of Suka, the parrot vahana of Kamadeva.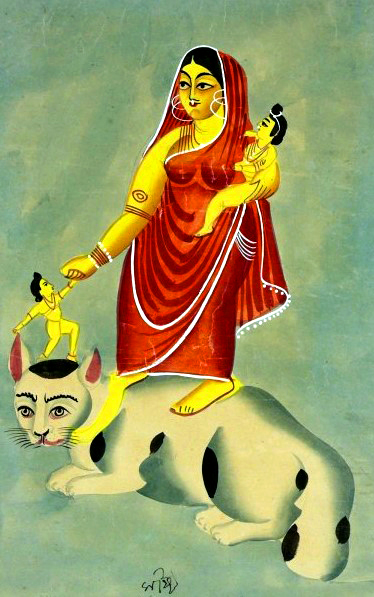 Marjara
Shashthi is a Hindu folk goddess and the protector of children. Her mount is a cat. Legend has it that like the Hindu demoness Jara and the Buddhist goddess Hariti, Shashthi was originally a devourer of children who gradually evolved into their protector.