Your guide to some of the many wonderful small markets of India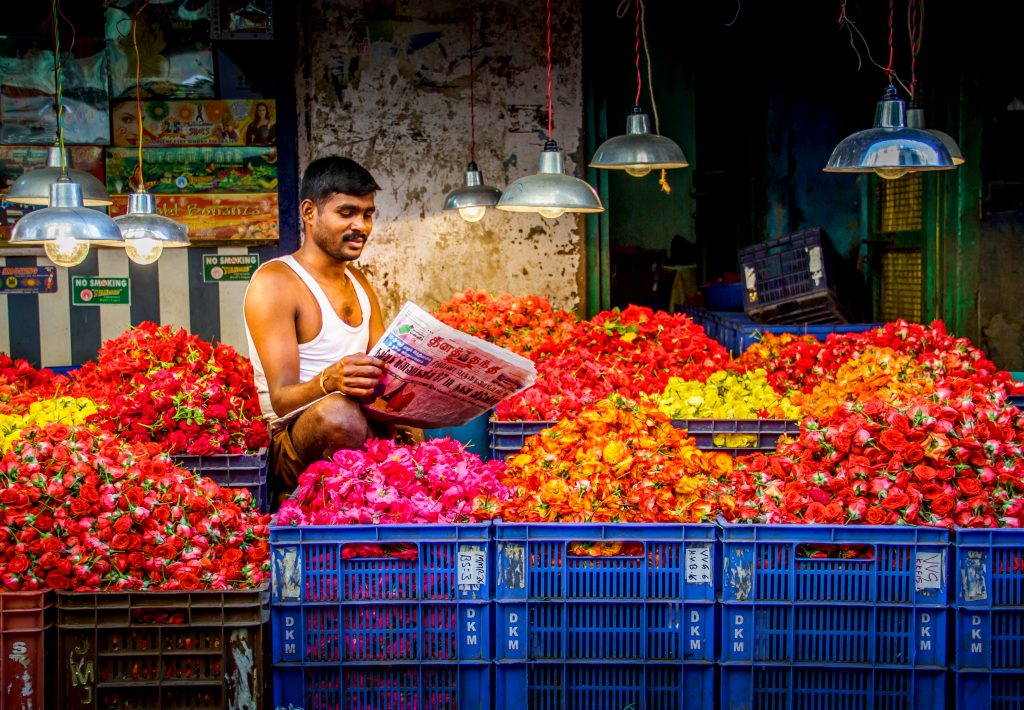 Ima Keithal
The unique Ima Keithal (Mother's Market) in Imphal, Manipur, is run entirely by women. This is also among the largest of markets in the world to be run by women. Think carpets, clothes, local cuisine and more… In the heart of Imphal city, this market has three buildings, dedicated to vegetables, fish, upholstery, woollens, linen, handicrafts, and so on.
Kannauj Market
Ittar is a traditional Indian perfume and Kannauj Perfume, also known as Kannauj Ittar, is a famous perfume manufacturer. At Kannauj, you will find an old perfume maker every few inches. Think fragrant rose water, jasmine perfume, incense sticks in a myriad varieties! Perfume production is so popular in Kannauj, in the Uttar Pradesh, that it has been protected with a GI (geological indication) tag. Some suggestions say that perfumes from this area were a favourite of the many Mughal emperors of India for over 300 years. These perfumes had patrons in many parts of the world too, and Kannauj even enjoyed trade links to the Middle East.
Chandni Chowk
Bustling with people all round the year, the gullies of Old Delhi, around the beautiful Red Fort and the atmospheric Juma Masjid is Chandni Chowk. Buy handmade leather shoes, gold, silver and clothes and sample the world's best parathas (stuffed breads) in Paranthewali Galli and other scrumptious street eats!
Farmer's Markets
Uzhavar santhai (farmer's market) is a wonderful initiative of the Government of Tamil Nadu. It promotes direct contact between farmers and consumers and as a result of which the farmer enjoys the full profits for his labour without any middlemen.
Laad Bazaar
Laad Bazaar or, as it is popularly known, Choodi Bazaar is an old market in Hyderabad famous for its bangles. It is near the beautiful Charminar, the historical landmark that gets its name from its four minarets. Laad means lacquer and it is used to make bangles, on which artificial diamonds are studded. A little over a kilometre, this stretch has an array of tiny shops that sell bangles, saris and other colourful, affordable jewellery. Shopping for weddings while in Hyderabad almost always involves a trip to Laad Bazaar!