Natural Dye Exhibition
Craft lovers, the Natural Dye Exhibition from The Crafts Council of India is coming soon to Chennai. From July 12 to 15, 2017 at the Lalit Kala Academi (Greams Road). The exhibition will feature a wide range of natural dye fabric sarees, dupattas, stoles and bedspreads from all parts of India, as well as turned wood, lacquerware boxes, candle stands and toys, water hyacinth bags and baskets and more.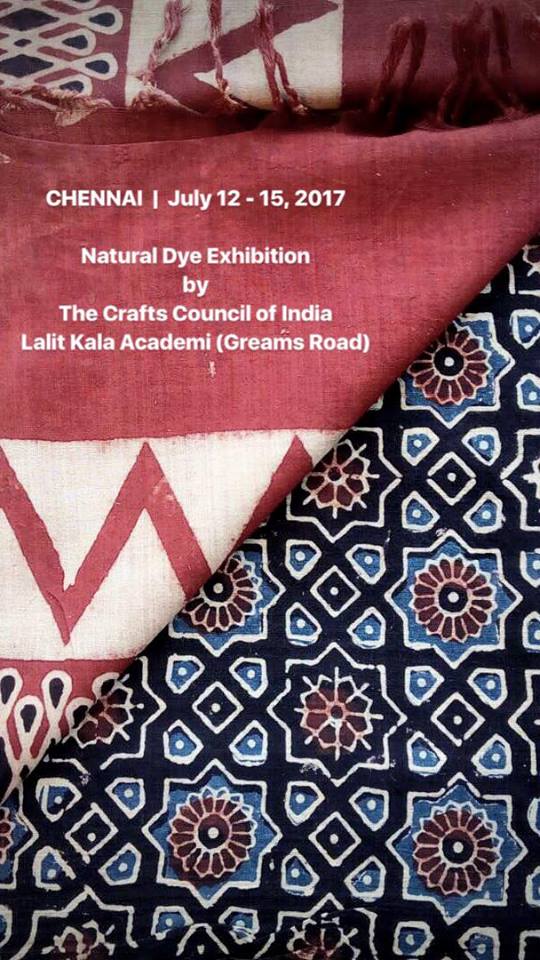 Art Exhibition:
DakshinaChitra (located in the East Coast Road, off Chennai), will be hosting an exhibition of paintings by Canadian artist Vera de Jong, at its Vajira Gallery. The show opens on July 1 at 11.30 am, and is on until 24 July.
A resident in India for the past twenty one years, this will be de Jong's sixth solo show and first at Vajira. Vividly coloured multi panel works in large and small format will feature in this exhibition entitled 'Unexpected Outcomes'.
DakshinaChitra is at:  East Coast Road, Muttukadu, Chennai.  Ph: 27472603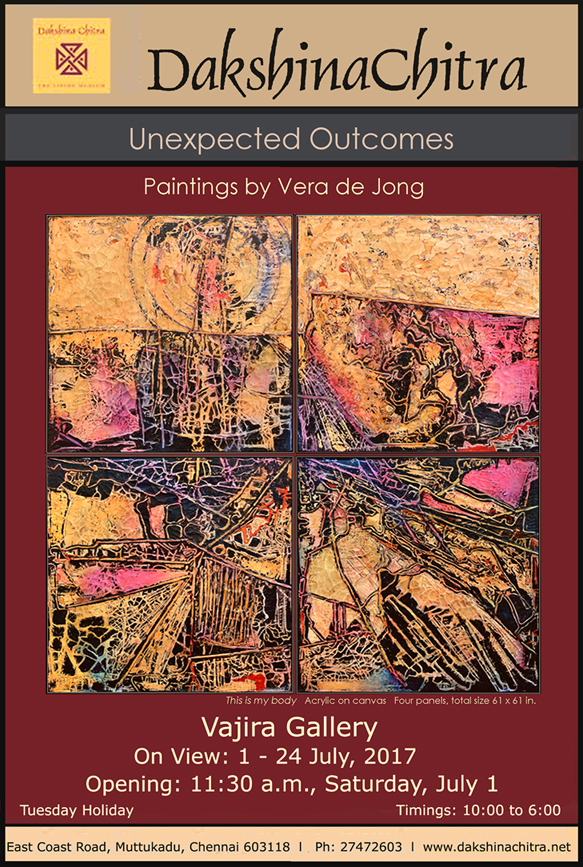 To be featured in this column, write to us at info@culturama.in