Short cultural snippets for an easily digestible India
Craft: Bell Metal
Bell metal, called kansa in India, is an alloy of copper, zinc and tin that has been known since ancient times as a shuddh or 'pure' metal. It was considered unadulterated, therefore sacred, and due to the sonorous quality of sound when struck was used to cast percussion instruments and bells for ritual use in temples. This pure quality also meant that bell metal was used to craft utensils for cooking and eating. Recommended by practitioners of Ayurvedic medicine, bell metal cookware was believed to transfer medicinal properties from the metal container to the food or liquid it held that prevented and relieved gastric and allergic ailments. Thali plates and bowls and vessels of all sizes are still made today as they are considered hygienic and easy to maintain. The objects are shaped by hammering ingots of the molten metal into beautiful forms. The inside is polished to a warm yellow-golden glow, whilst the outside is often left sooty black. The Kansari community of Orissa are experts at this craft.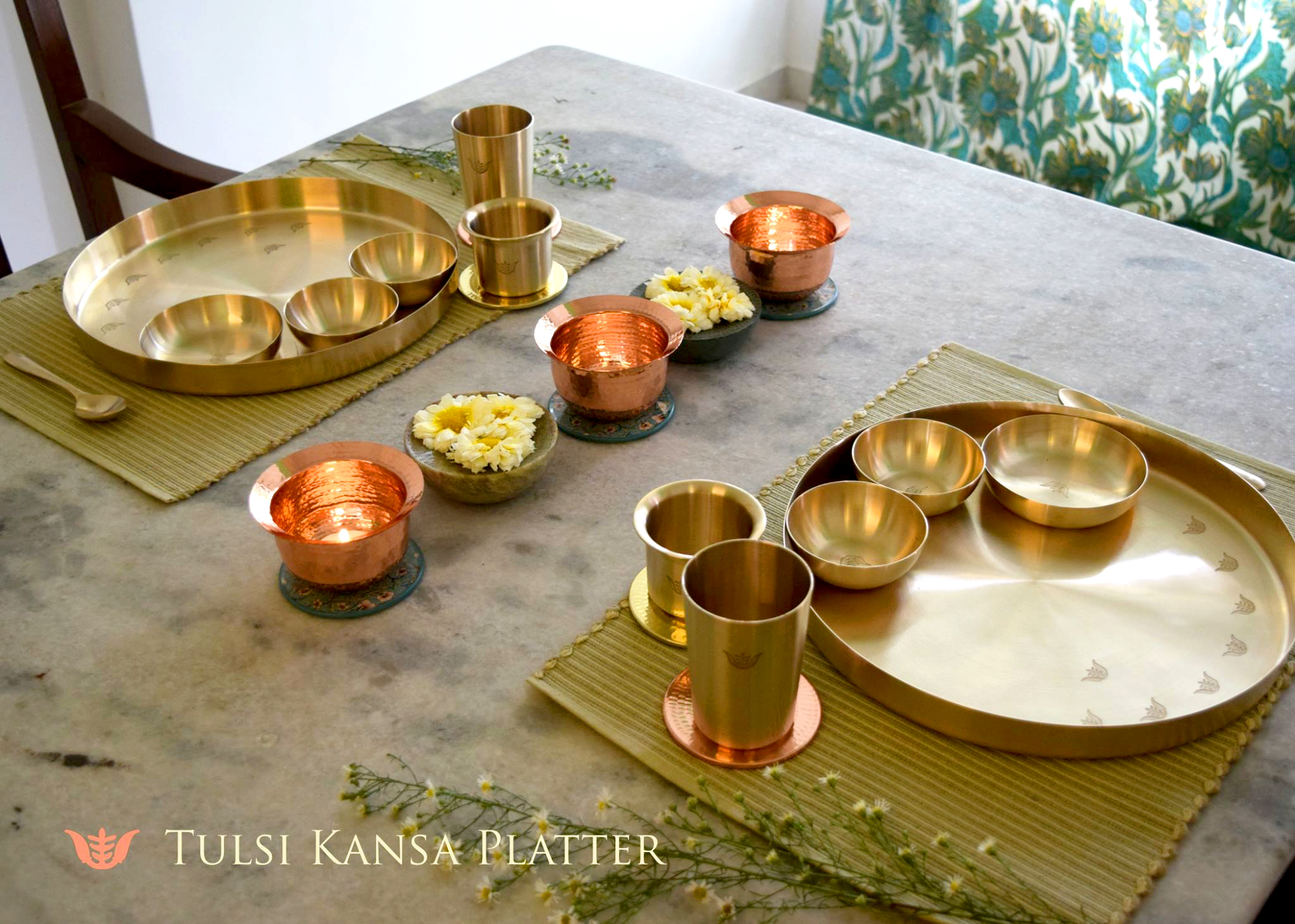 Word: Pukka
Pukka, also spelt pucca in India, originates from the Sanskrit word pakka, meaning 'ripe', 'mature' and 'cooked'. For Orthodox Hindus, the term pakka was applied to their dietary regulations: pakka foods were considered the purest. The meaning of pakka was also figurative. It implied something that was good, thorough and complete. For example, fired clay used to build dwellings was pakka, that is, it was cooked and pure, and a house built of brick or stone was pakka, as opposed to one made of mud and thatch. Pakka represented something that was durable and permanent. As pukka, the word evokes the days of the Raj in India. It was first recorded in English in 1775 during a trial, where it was understood to mean 'solid'. It has since entered the English language as a colloquial adjective meaning 'first class' or 'absolutely genuine'; for example, 'He's a pukka English gentleman', meaning something that is the real deal, the original. It is also slang for 'excellent', both as an adjective 'I've had pukka food there', and as an exclamation 'I've made a reservation for us at the Taj Hotel' 'Pucca!' – no more needs to be said to show appreciation! Pukka is now included in the Oxford English Dictionary.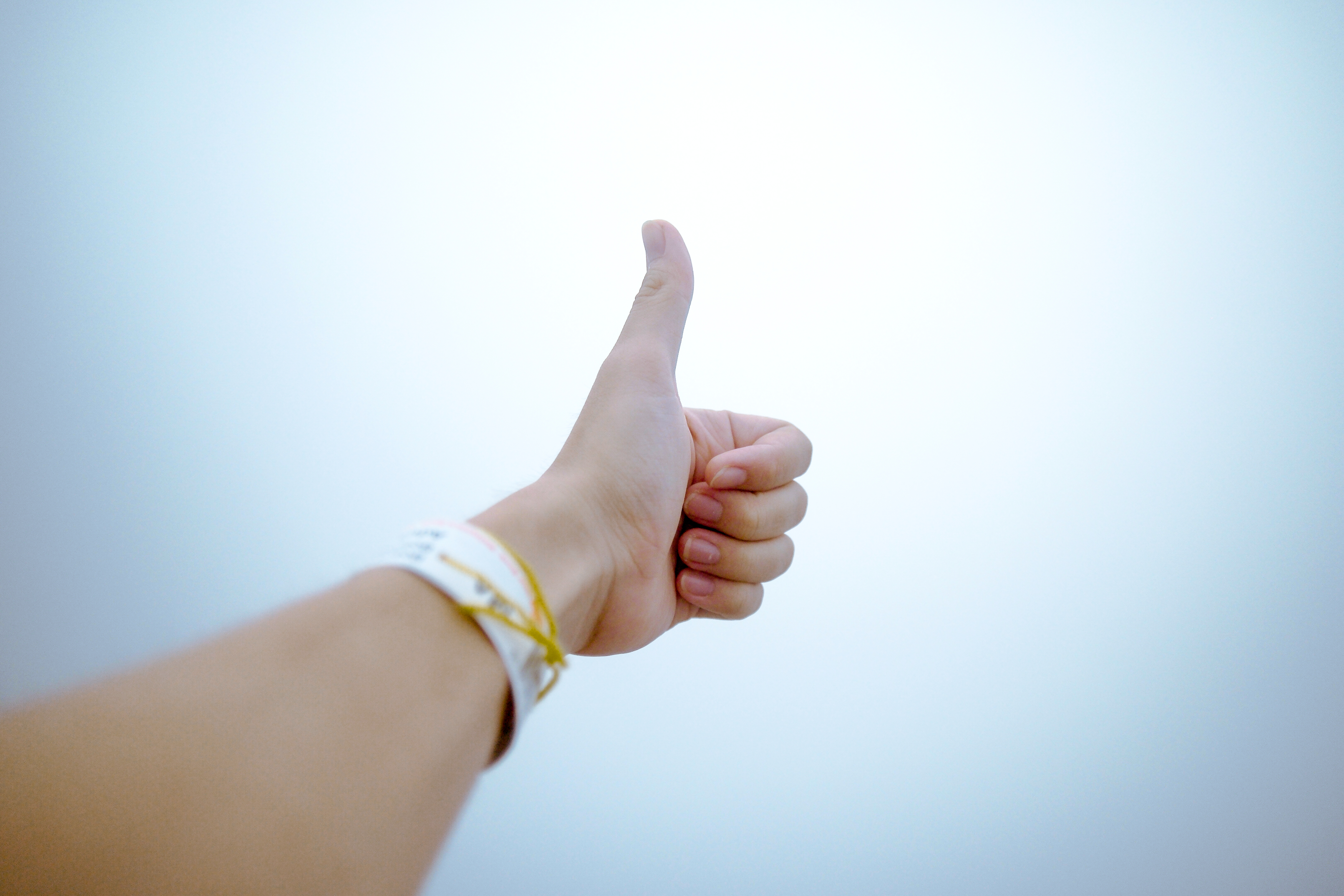 Name: Gopal Gandhi
As a descendent of two of India's most famous political families, it is no surprise that Gopalkrishna Gandhi has dedicated his life to public service. Born in 1945 in Delhi, Gopal Gandhi carries the name of his famous grandfather, Mahatama Gandhi, and on his mother's side he is the grandson of another politician-statesman of immense stature, C Rajagopalachari, India's last Governor-General and a leader of the Indian National Congress. Gopal spent many years of his career as an Officer in the Indian Administrative Service. Graduating with a Masters in English Literature, Gopal Gandhi started his IAS career in Tamil Nadu, then worked as Secretary to the Vice-President and President of India. A discreet and highly competent official, he then stepped up to ministerial and diplomatic positions in the United Kingdom, Sri Lanka, Norway and Iceland. On retirement from the Civil Service, Gopal was appointed as Governor of West Bengal from 2004 to 2009 during a tumultuous period when the state was politically polarised, and is credited with bringing warring camps to the negotiation table. A safe pair of hands, he was also charged with the role of Governor of Bihar for a few months. His illustrious career also includes stints as chairman for the Indian Institute of Advanced Study and for the Kalakshetra Foundation in Chennai, the premier institution for the development of classical art forms. This love of the arts continues into his work as a translator – he translated Vikram Seth's novel A Suitable Boy into Hindi – and as a multi-lingual scholar, editor and writer. Gopal Gandhi is currently a columnist with the Hindustan Times, and is standing as Opposition party nominee for the post of Vice-President; the election takes place on August 5, 2017.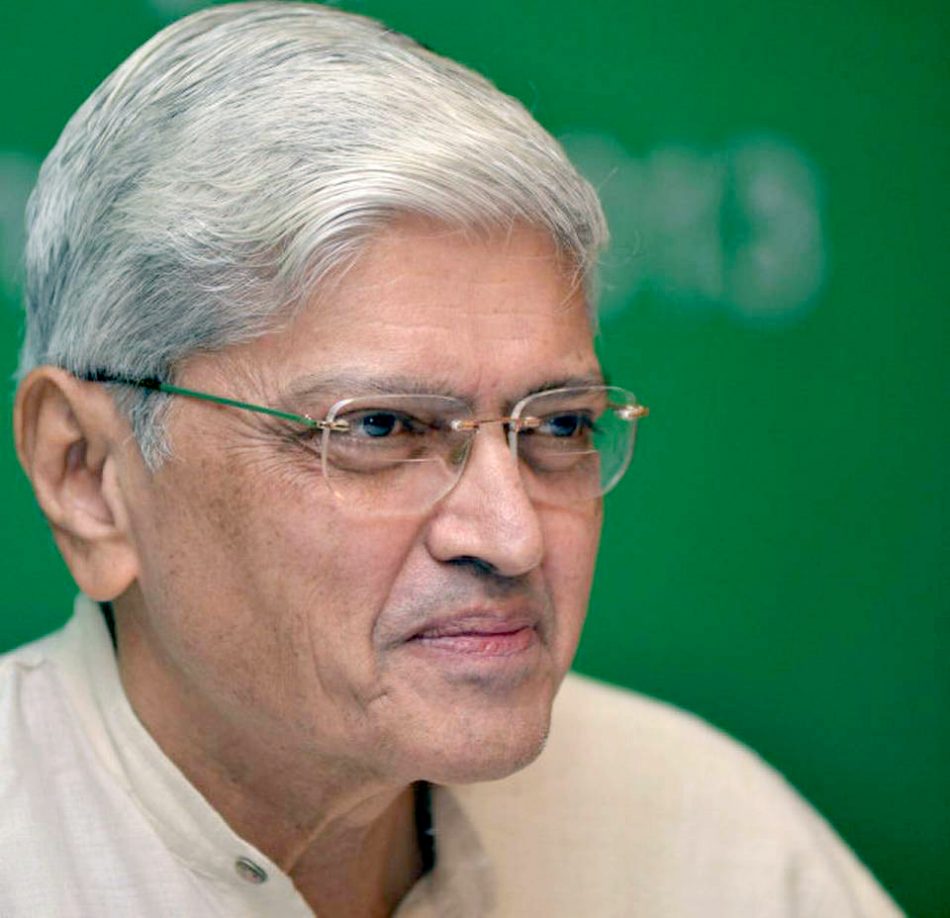 Food: Dharwad Pedha
This sweet delicacy is unique to the state of Karnataka. It is named after the city of Dharwad where it was created by the Thakur family of confectioners – their recipe is still a trade secret, handed down through the generations. As far as locals are concerned, the Thakur pedha shop in Line Bazaar is still the only place to go to buy the authentic version; and between 100 and 150 kg of pedha are made and sold daily from the family shop! Pedha is prepared from thickened milk called khoya. Khoya is used as the base for a wide variety of Indian sweets and is made by simmering full-fat milk for several hours until the water content evaporates, leaving the concentrated solids. For pedha, buffalo milk khoya is cooked with a small amount of sugar, stirring constantly, for up to one-and-a-half hours until it browns, adding a small amount of fresh milk if required. A larger amount of sugar is added to the mass and mixed to dissolve it. This is then cooled and cut, before being rolled in powdered sugar to lend it a slight crunch.