Short cultural snippets for an easily digestible India
Art/Craft: Kaavad
India has a centuries-old tradition of telling stories with the help of props or puppets, or in front of a textile painted to show scenes from the narrative. Kaavad, which originates from a word meaning 'panel' or 'half door', is both the name given to a tradition of storytelling unique to the Kaavadiya Bhats, the itinerant storytellers of Rajasthan, and the portable shrine that is the focus of their narrative. It is a wooden box made like a small cupboard with up to ten hinged doors, painted all over in vivid colours with scenes from the Mahabharata and Ramayana epics and stories of local saints and folk tradition. The panels open and close as the story unfolds, taking listeners on a visual journey. Carried from house to house, the Kaavad is a way of bringing the temple into the home and creating a sense of sacred space. The art form is native to the Bassi people of Rajasthan and dates back at least 400 years.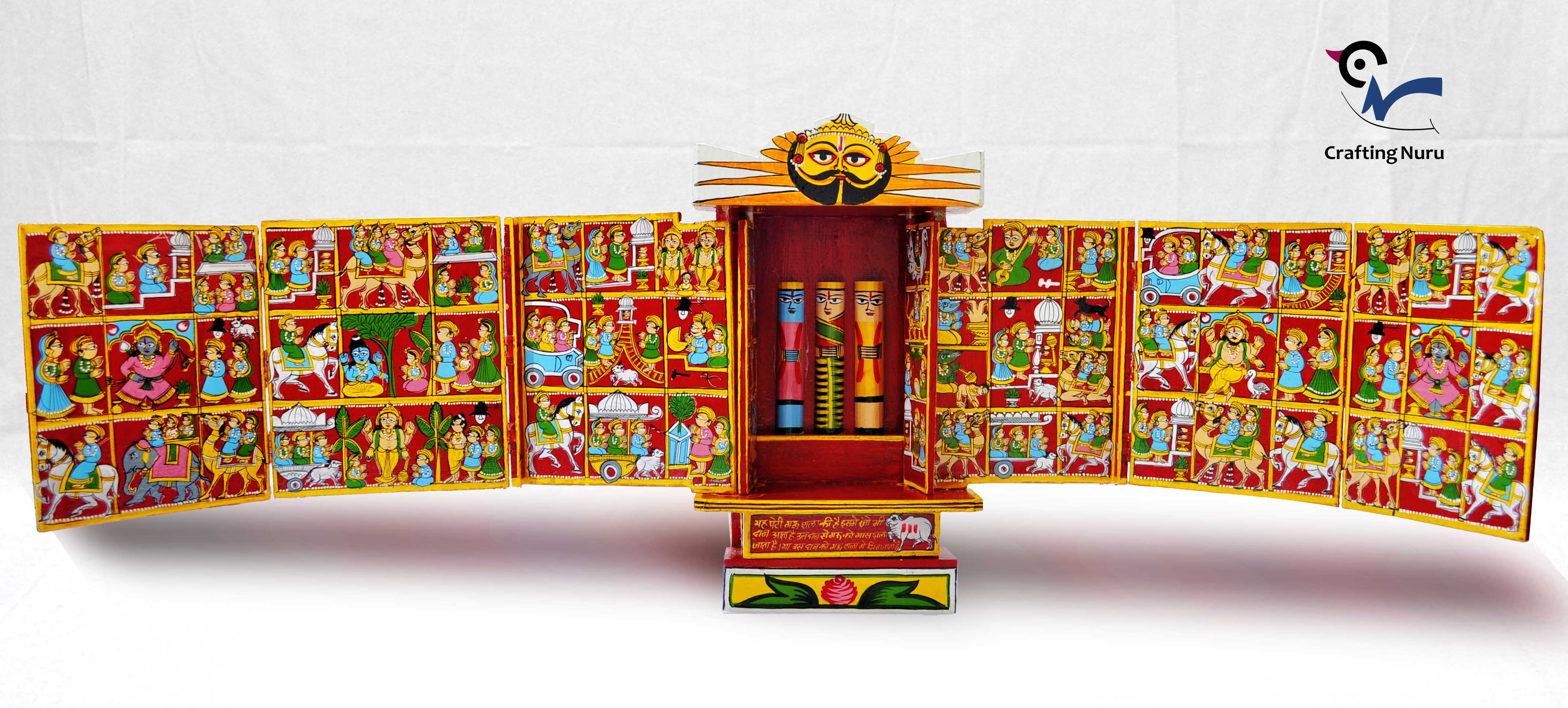 Food: Pootharekulu
Pootharekulu, sometimes called paper sweets (pootha means 'coating' and reku means 'sheet' in Telegu), has a flaky, wafer-like texture on the outside and a sweet filling. The sweet originates from the villages of the Godavari districts of Andhra Pradesh, and is made from fine layered sheets of rice batter, two per sweet. Melted ghee is brushed over the sheets, and then powdered sugar mixed with cardamom is sprinkled evenly over them, along with ground cashew nuts.The sheets are folded across and along, and more powdered sugar or jaggery is added in stages. Making the rice sheets is an art mastered by the women of the district. An earthen pot is heated upside down over a fire; when it is very hot, a fine cotton cloth is dipped into the runny batter and, in one movement, is used to spread a very thin layer of it over the top of the pot where it sets immediately, is whipped off and stacked up as each sheet is cooked.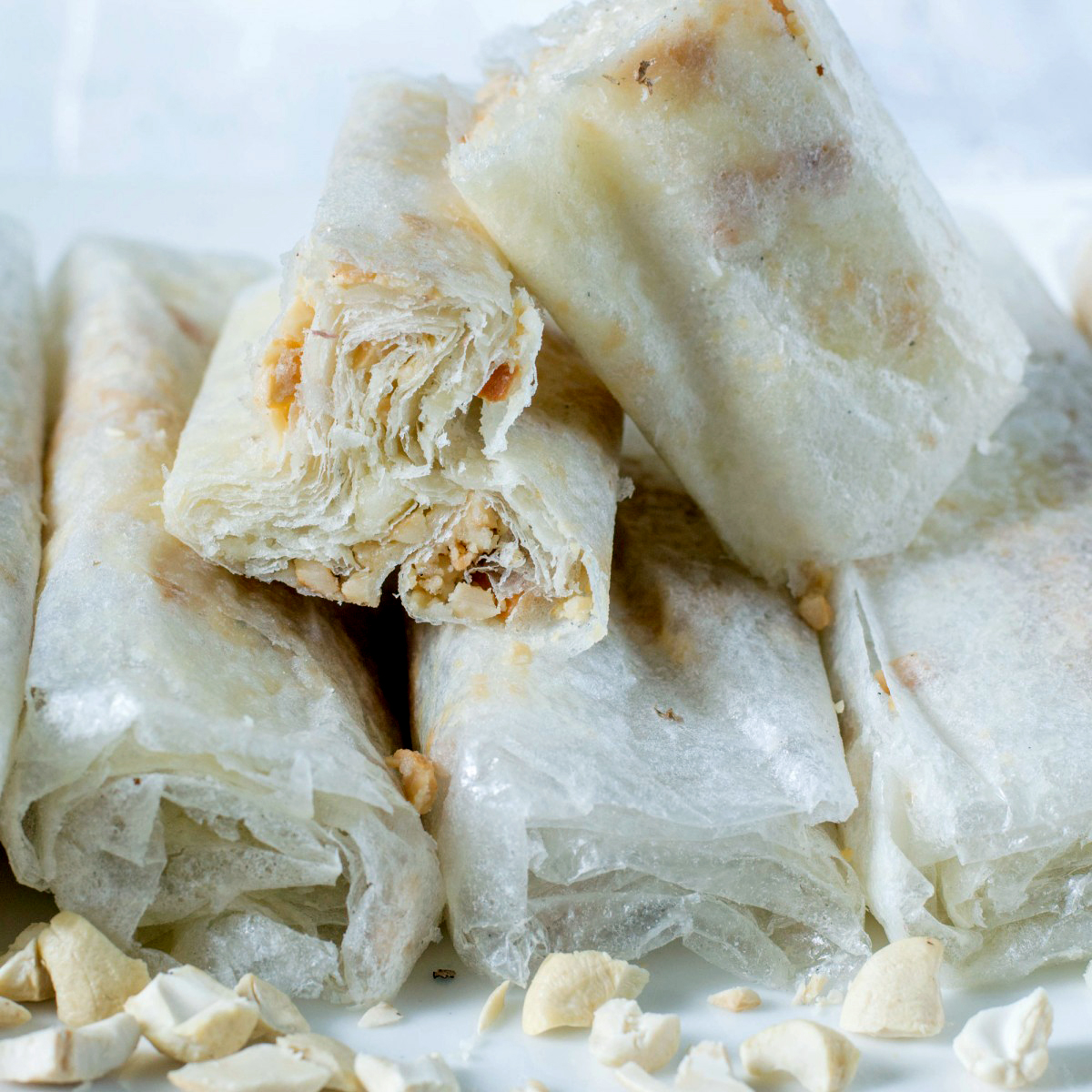 Word: Aam
Aam is a Hindi adjective meaning 'common', 'general', 'ordinary' and 'simple'. Increasingly it is used as part of a phrase that speaks to community and politics. So aam janta means 'the general public' and aam aadmi is a Hindi phrase meaning 'the common man'. This was made famous by Delhi's Chief Minister, Arvind Kejriwal, who uses the words aam aadmi to mean regular Indian citizens. It is also the name of his political party – the Aam Aadmi Party, or AAP – which seeks to work for the common man and fight corruption.
Aam has a second meaning; it is the name given to the mango fruit, and deciphering which aam is meant can only be done by context. Urban slang has combined the two meanings, and 'Mango people' is now slang for 'common people'. It can also be used as a compliment: 'You are no aam aadmi, look at what you have achieved!'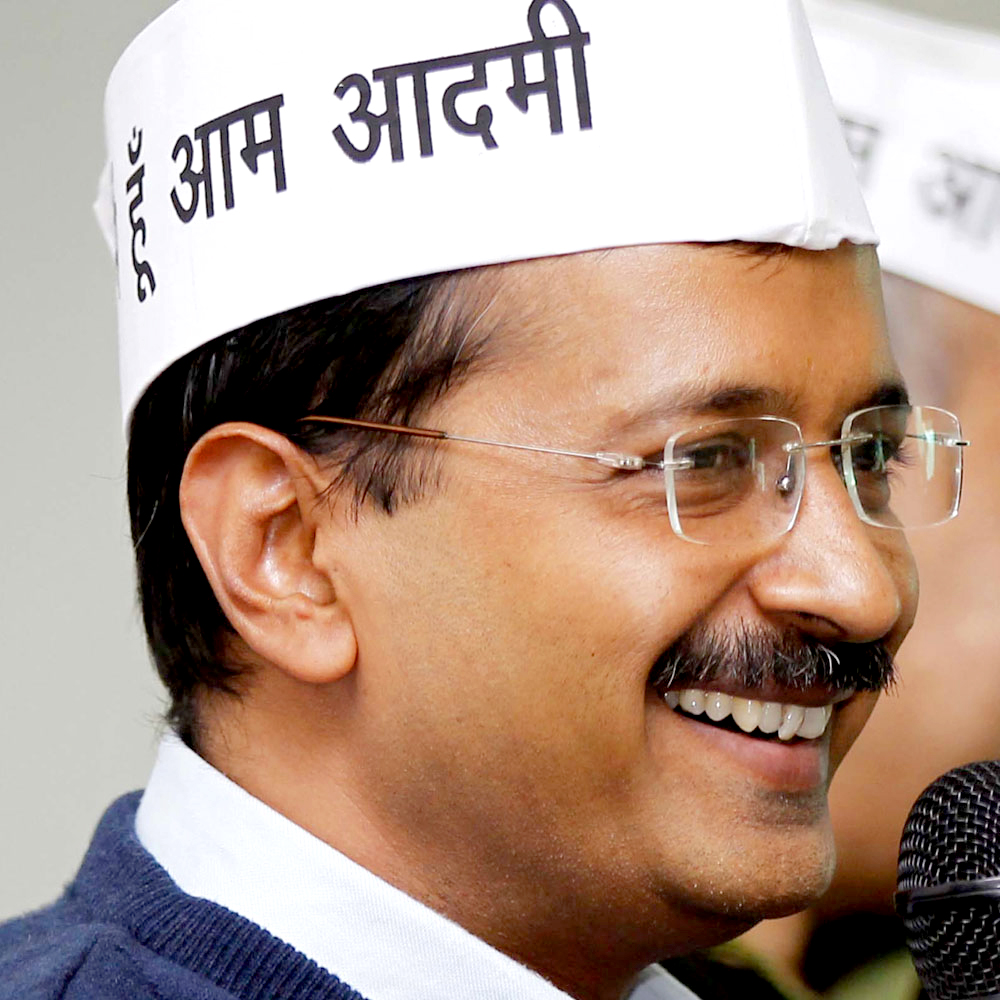 Name: Mithali Raj
Mithali Raj is captain of the Indian women's cricket team and India's greatest female batter. Described as ferociously talented, she is the highest run-scorer in women's international cricket and has led India to a one-day international (ODI) final twice, in 2005 and 2017.
Raj was born in Jodphur to a South Indian army family, which moved to Hyderabad when she was young. She began playing almost accidentally at the age of 10 when her father started taking her to an all-boy coaching camp her brother was attending, partly to make her get up earlier in the morning! There her talent was spotted by Jyothi Prasad, a former Hyderabad bowler, and she went on to be coached by Sampath Kumar, a National Institute for Sports coach. The tough training regime meant she missed out on family and school life and also gave up her passion for Bharatanatyam dance. Aged 17, Mithali was picked to play an ODI game for the Indian national team against Ireland, and scored 114 not out. Three years later she was given a Test cap and joined a tour of England. In that first game, nerves got the better of her and she was out for a duck, but on tour she mesmerised the crowd with her nimble footwork, her confident stroke play and the manner of her runs. In 2005 she was offered the captaincy, taking India to their first World Cup Final, and she has been the mainstay of the Indian team since then.
The live broadcasting of the 2009 ODI World Cup took recognition for the women's game to a new level in India; Mithali possesses star status and has had a huge impact on the next generation of female cricketers.