One look at Santhosh Babu and all the clichés that popular culture had me believe about Indian bureaucrats were shattered. Dressed in sleek trousers, a formal shirt and a blazer, Santhosh is a gentleman whose only aim at the moment is to increase the demand for artefacts making complete use of modern technology. He is the chairman of the Tamil Nadu Handicrafts Development Corporation and his interest and knowledge in IT has given Poompuhar (the store run by Tamil Nadu Handicrafts Development Corporation) its much needed break into the limelight. His passion to serve his country is one of the many reasons for his successful transition from being a doctor to an IAS officer now serving his country. Despite his innumerable achievements, he still remains down to earth, treating all his employees as his equals, while maintaining the balance between control and freedom. We met at his office where he showed me Poompuhar's multiple advances in the field of crafts and then we settled down for a talk. These are some of the highlights of our conversation.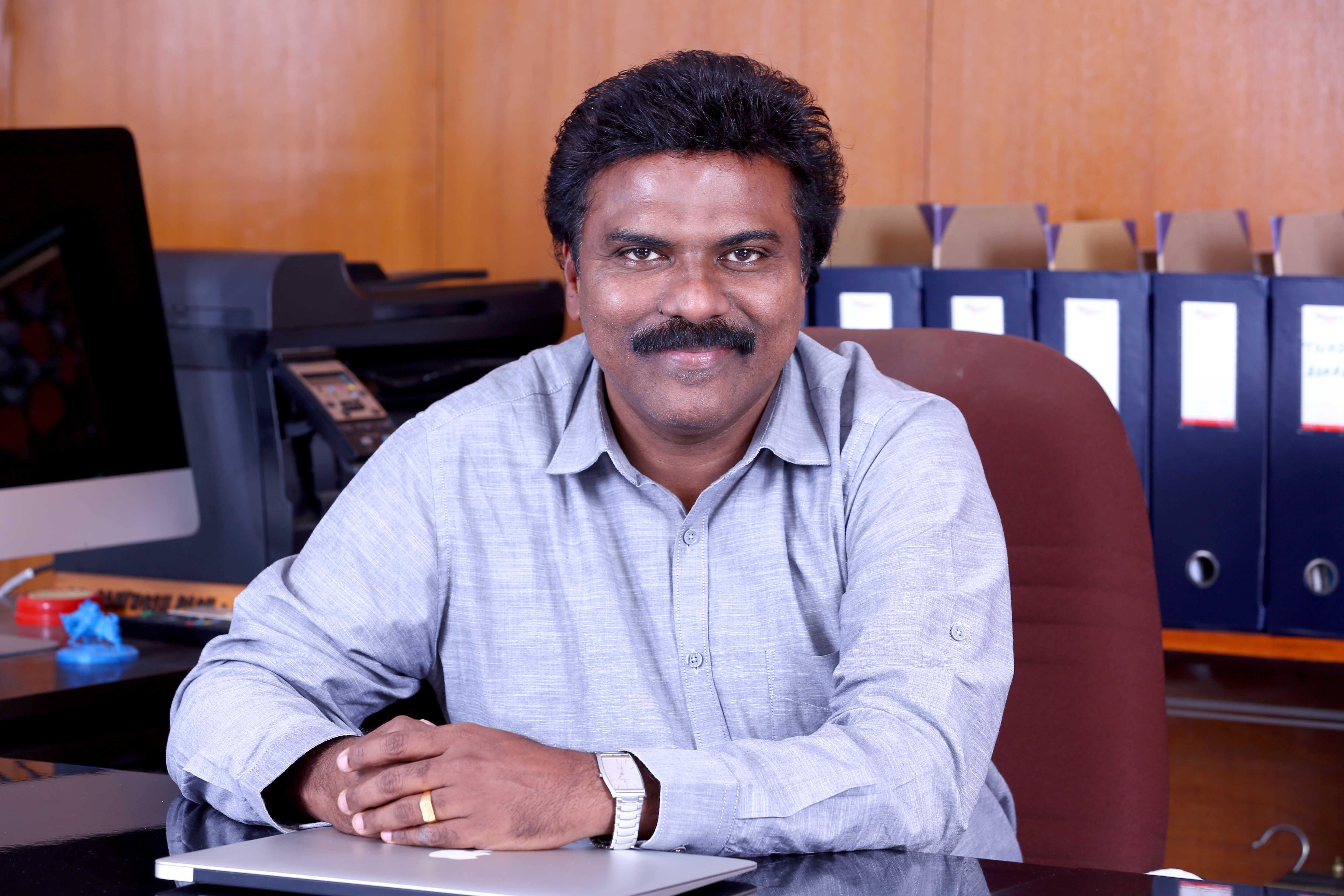 Recently, Poompuhar received the National e-Governance Award. Tell us how this transformation into the digital space happened?
The Tamil Nadu Handicrafts Development Corporation (THDC) was established in 1973 and since then a lot of effort has gone into its development. When I first joined, my initial idea was to make use of technology. So, we divided our work into three parts – Administration, Marketing and Design. Administration requires a lot of paperwork before a decision is made. So to reduce the decision-making time, we introduced ERP (Enterprise Resource Planning) across 22 locations. As for marketing, we created a website (www.poompuhar.org) and an app. We also created our own pages on Snapdeal, Flipkart, Amazon, Shopclues, Craftsvilla and Indiamart. We use Agama-Shastra (a set of rules for design) for traditional designs. And for new designs, we use freelancers who mail us their designs after we give them our specifications.
What can craft entrepreneurs learn from your success story?
Entrepreneurs should encourage arts and craft, by helping less-privileged artists to sell their artwork. That will lead them to success.
Poompuhar surpassed its revenue target for2016–2017. At a time when a lot of indigenous crafts and craftsmen are struggling, how did Poompuhar turn the tide?
As leaders, we need to be proactive. We need to build relationships and networks and create trust. When your clientele increases, your team gains confidence. The reason for our success is our team strength and our massive use of social media which helped in the increase of our sales.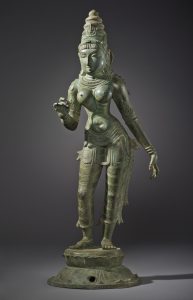 According to you, why is it important to promote local crafts in these times of 'use-and-throw'?
We are mostly sentimental people; we like to restore our memory from time to time. In a traditional society like India, crafts have always been an important family heirloom. So local crafts act as a reminder of our family. The other aspect is about our culture. In this modern society, everybody always tries to maintain their culture to ensure that they do not lose touch with their past. And the most important reason for the promotion of local crafts is the craftsmen who use this as a means of livelihood.
What special initiatives can craft lovers look forward to from Poompuhar?
Firstly, we are trying to create a virtual reality showroom, the meeting for which is happening soon. And the second is that we're trying to promote a story through our products, so we are building up content with the history of each product.
What message should the younger generation take from your life to succeed?
Do everything with passion and always remember to live in the present, because we do not have control over the future and the past is long gone. Aim to help the less privileged and never be against women working. Aim for magic.
What was your own personal experience like, of being a medical doctor first and then choosing a life in the service of the country as an IAS officer?
As an IAS officer, I've always wanted to help people. Remember that everybody is talented. They might require some direction; try to motivate them as a leader.