A land that is enshrined in the Ramayana and is also known for being the resting place of one of India's greatest scientists – Rameswaram has more to it than meets the eye, says
Akhila Ravikumar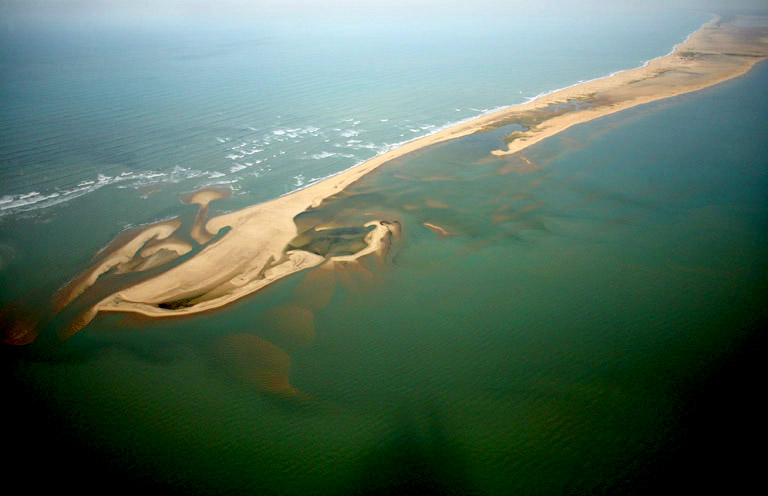 Many of us in India have grown up listening to legends from the Ramayana – especially of how an army of monkeys helped build a bridge that connected the southern tip of India and the country of Lanka (today, Sri Lanka), so that Lord Rama could cross over, defeat the demon king Ravana and rescue his wife, Sita. To think that Dhanushkodi, where I am, might be the exact spot where this is supposed to have happened over thousands of years ago is bound to instill a sense of wonder.
During colonial times, Dhanushkodi was a prosperous town that served as an important point for traders and pilgrims, flanked as it is by the Bay of Bengal on one side and the Indian Ocean on the other. Add to it that fact that Sri Lanka was just about 30 km away, and the town's importance went up a few notches more. However, a cyclone that hit the town in 1964 destroyed it completely and the erstwhile populous town is now inhabited only by around five hundred fisherfolk. Some ghostly ruins seen in and around the area are a sad reminder of the unfortunate event.
A look at the map is a must before visiting both Rameswaram and Dhanushkodi – especially in this age of Google Maps. Rameswaram, located on the Pamban Island, is separated from mainland India by the Pamban Channel, and is connected to the mainland by the Pamban Bridge. It has many islands surrounding it and is bounded by the Palk Strait in the north-west and Gulf of Mannar in the south-east. Interestingly, the island's shape resembles that of a conch. Visitors can stay at the beautiful Hyatt Place, a beautiful and modern 5-Star hotel – a delight in itself given its crisp architecture and impeccable interiors. Given that practically every convenience, on par with others in any metropolis, is available, we felt very much at home during our stay.
Of popular interest is the Ramasetu, the bridge supposedly built by monkeys for Rama to cross over to Lanka. This chain of limestone shoals is 29 km long and separates the Gulf of Mannar from the Palk Strait, and is seen as physical evidence by many of the mythological bridge mentioned in the Ramayana. It is said that it was possible that the bridge was accessible to those travelling by foot until the 15th century, after which storms deepened the channel. Geologically, this could be a confirmation of a former land connection between India and Sri Lanka.
There is only enough land to accommodate the super straight road that appears to stretch endlessly to the very tip of this peninsula. The sight of large tracts of empty lands on either side of the roadway make one wish that construction and development would touch this place as it would mean an end to the pristine beauty of the monsoon seas lashing both sides of the land. A sandy beach stretches beyond the Ashoka Pillar, which marks land's official ending. A message from the phone company alerting us to 'International Roaming' is
an apt coincidence even as we talk about how close we are to Sri Lanka.
The Ramanathaswamy Temple
Along with Varanasi, Rameshwaram is one of the holiest cities in India – and regarded a must-visit place for Hindus. The most notable historic landmark in these parts, the Ramanathaswamy Temple is an architectural marvel, and the pillared corridors – the longest among all temples in India – are beautiful and awe-inspiring. Seen as one of the most important places of pilgrimage for Hindus, it is dedicated to Lord Shiva, and was built in the 12th century.
The legend behind the temple's lingam (a pillar-shaped idol that is used to denote Shiva) goes that Rama had built a lingam from the sand on the beach and worshipped Shiva to bless him with victory against Ravana. When Shiva conferred his blessing, Rama prayed that Shiva should reside at Rameswaram so that mankind would benefit from it. This wish, too, was granted.
There are 64 holy water bodies (known as tirthas) in and around Rameswaram, of which 22 tanks are within the temple's premises. Devotees are encouraged to bathe in the waters of each of the 22 wells, as each one supposedly contains different minerals and properties.
Inspired by the Ramayana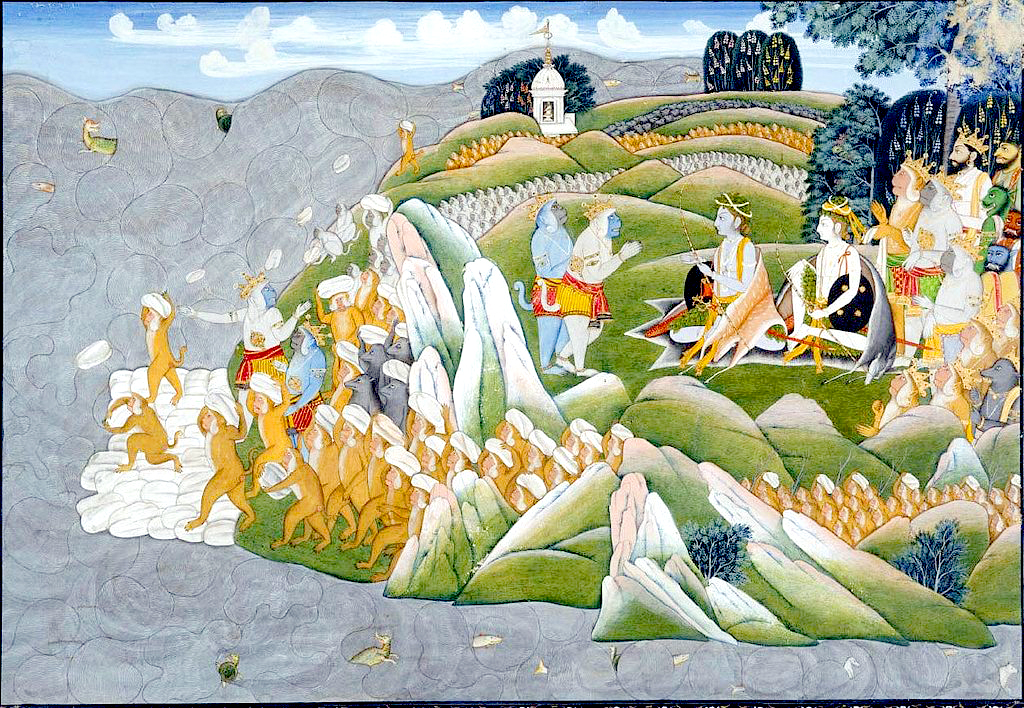 Almost every aspect of Rameswaram and Dhanushkodi seem to be inspired by the Ramayana, right from their names: 'Rameswara' means 'One whose Lord is Rama', while 'Dhanushkodi' is derived from 'dhanush' which means 'bow' and 'kodi' which means 'tip'. Around 3 km away from the Ramanathaswamy Temple is the Gandhamathan Parvatham, a hillock that is the highest point in the island, in which is a two-storeyed hall, where Rama's feet are found as an imprint on a wheel. In Dhanushkodi is the Kothandaramaswamy Temple, dedicated to Rama, where it is said that Vibishana, Ravana's brother, surrendered to Rama.
Reliving Dr. Kalam's Memory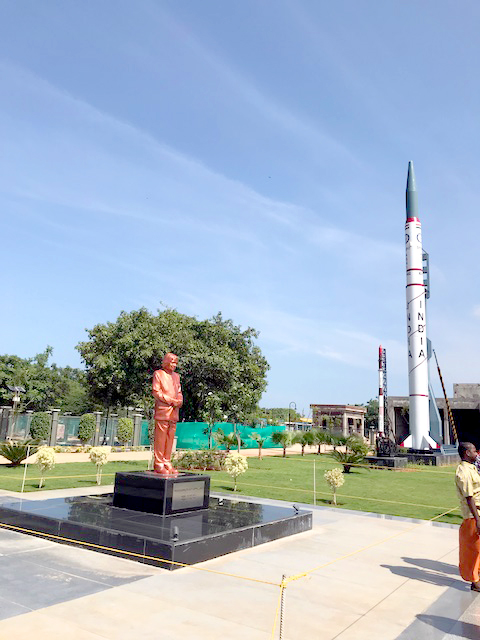 A trip to Rameswaram would not be complete without a visit to the memorial of the late Dr. Abdul Kalam, the former President of India and one of the country's greatest scientists. Simple geometric forms, a modern landscape, clean lines and larger-than- life photo murals act as an excellent testimony to his life and legacy. At this shrine, Hindu pilgrims dressed in traditional black (as they are headed to the temple of Sabarimala) juxtaposed with black burkha-clad women silently file past, paying homage to this 'People's president' – a man who epitomised simple living, high thinking. Copies of the Bible, Quran and Bhagavad Gita, placed at the base of his statue, remind us of the beauty of India's secular landscape.