A celebration of all things Urdu, Jashn-e-Rekhta – a three-day festival held in Delhi in December – is a time for artistes and connoisseurs to revel in the multifaceted beauty of the language and its culture.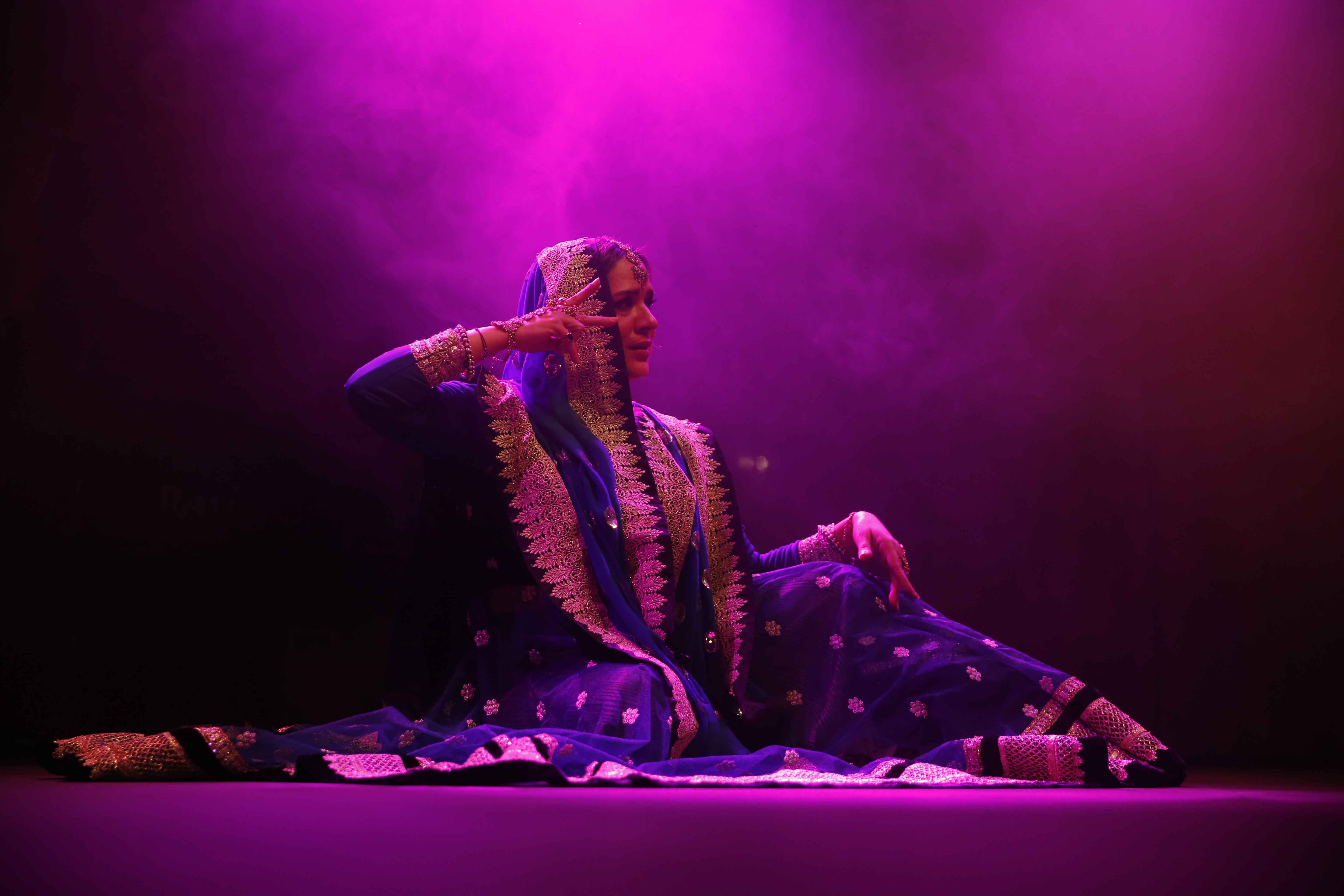 It is not always that I set my heart out for the dead. But that cold December morning in New Delhi's Major Dhyan Chand National Stadium, I was seeking the dead. Waiting for the dead to come alive in the iambs and the octaves at the 4th edition of Jashn-e-Rekhta, a celebration of Urdu. The crowd was clamouring for chairs draped in yellow satin, and poetry hung heavy in the air. Bells were clinging to boughs of trees and painted canvas broke the monotony of the sackcloth staircase. On an inadvertent cue, my feet walked to Mehfil-e-Khana, as if it knew its destination and my yearning for the dead. Dr. Radhika Chopra was singing Faiz Ahmed Faiz, and in the audience sat Salima Hashmi, the poet's daughter. As Danish Iqbal narrated anecdotes from Faiz's life and recited his couplets in a deep baritone, I knew the dead weren't dead. Poets never die. Faiz was alive. In his poems. In my soul.
Faiz was not the only one who was brought to life at Jashn-e-Rekhta. At Mehfil-e-Khana, Madan Gopal Singh and his Chaar Yaar were singing Amir Khusro's Damadam mast kalandar, written in honour of Shahbaz Qalandar of Sehwan Sharif, the most revered Sufi saint of Sindh; Nawazuddin Siddiqui and Nandita Das discussed their upcoming biopic on Saadat Hasan Manto; Javed Akhtar talked of Kuch Ishq Kiya Kuch Kaam Kiya. At Bazm-e-Khayal, Sharif Hussain Qazmi went back in time to deconstruct Persian and Urdu poetry, Aslam Mirza elaborated upon Dakani Urdu, the forgotten beauty of Urdu poetry and Pavan Verma looked at Ghalib Beyond Time. Writer Amish Tripathi connected his love for Urdu, while film-maker Imtiaz Ali delved into the imagination and reality in the Bhagwad Gita.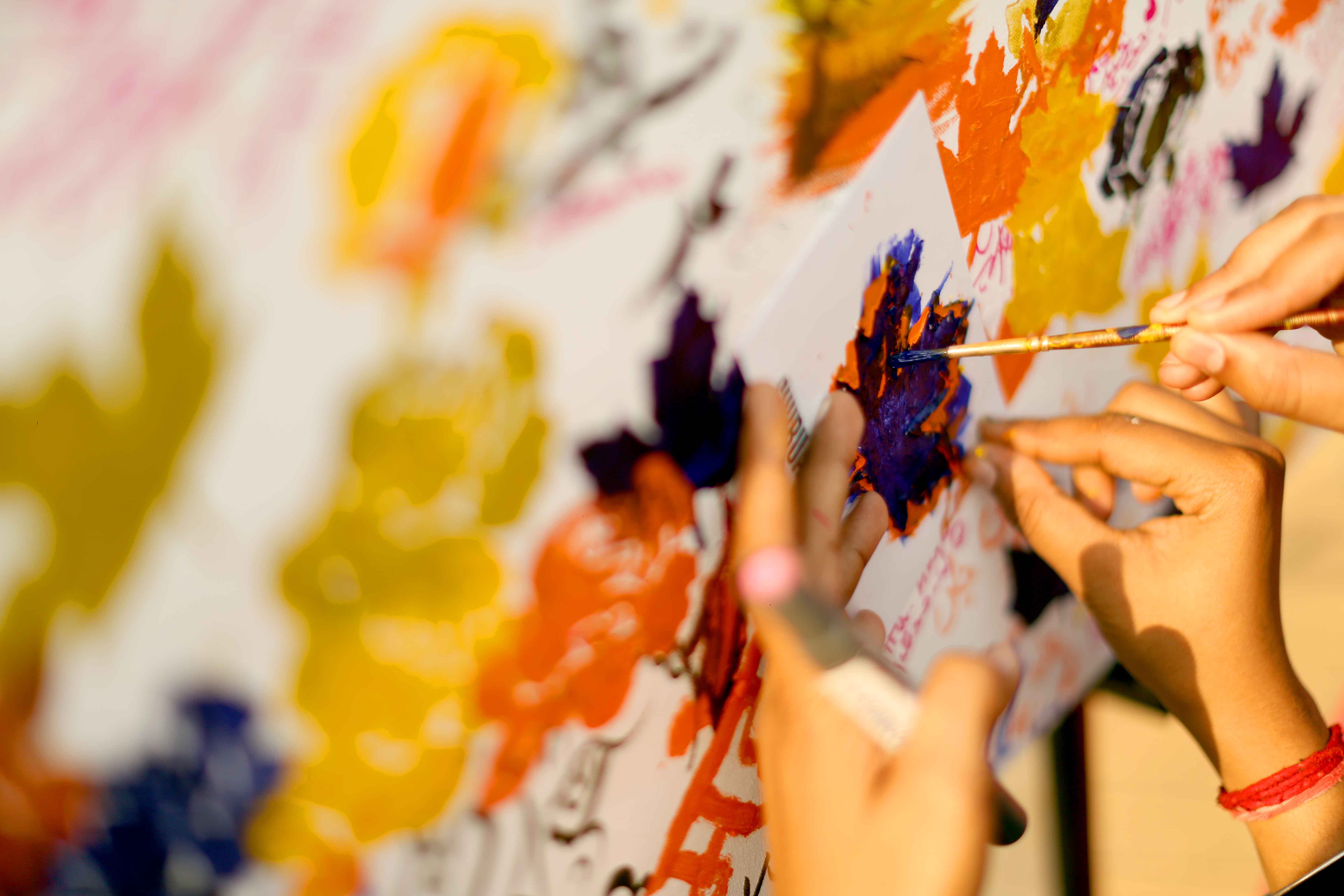 Jashn-e-Rekhta thrives on the glorious past of Urdu but does not ignore the present. Khuli Nishist is an open house for poetry recitation and Bazm-e-Naubahar a mushaira for young poets. The festival also steps beyond the usual. Urdu met Alt Rock when Parvaaz, the Bengaluru-based band, combined couplets with head-banging and perfect riff; Urdu erased geographical boundaries when Tanya Wells, a Brazilian singer, sang Aaj jaane ki zid na karo.
During the three-day festival, the biggest names in Urdu literature gather to discuss, ideate the nuances of the language; they bring alive the past, meld it with the present in the hope of stringing a more lyrical tomorrow, through mushaira, qawaali, ghazal, dastangoi, plays, film screenings discussion combined with authentic Mughal, Awadhi, Kashmiri, Deccan food, sessions in calligraphy and a Rekhta Bazaar. Divided into four sessions simultaneously (Mehfil-Khana, Bazm-e-Khayal, Dayaar-e-Izhaar, Kunj-e-Shukun) and free to public, Jashn-e-Rekhta brings Urdu out of the academia and lays it on a platter for every man who loves the language and smiths it.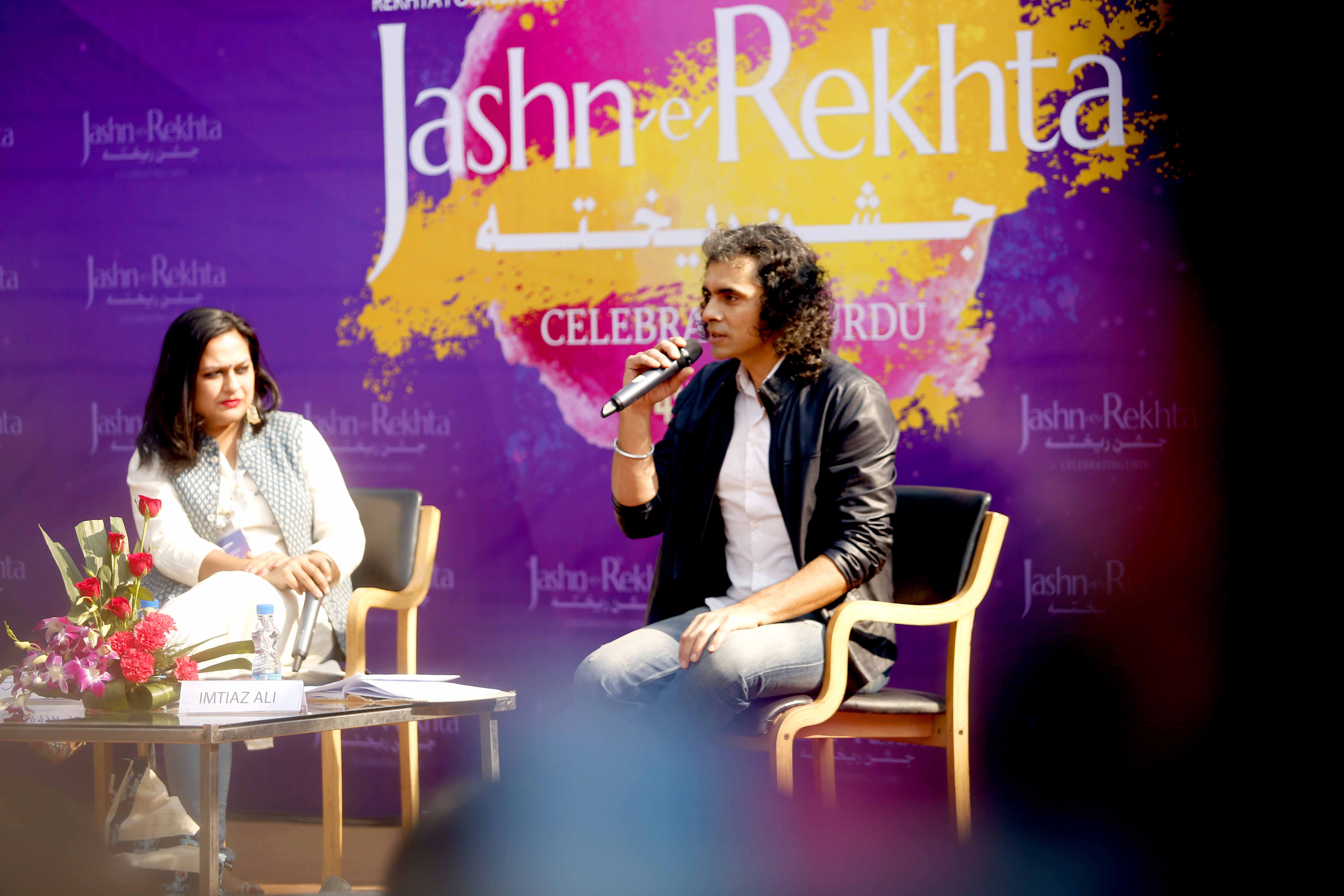 At Jashn-e-Rekhta, everyone seems to own – and live – Urdu. A woman in orange stares at a blue canvas of Firaq Gorakhpuri. A man in tousled hair sits alone as if swathed in a Mir Taqi Mir verse. A young girl picks the brush and paints an ayat (verses from the Quran) and an old man spurns his walking stick and raises his hand in communion with god. Amidst the lilt of qawwali, the truths of Saadat Hasan Manto and the construct of Muslim socials, at the door of Mehfil-e-Khana there stood a man. Unassumingly. In his signature bandhgala suit and moccasins. An iron ring circled around his middle finger and red thread from the temple peeping from behind the seams of his right sleeve. There's an obvious quiet around him. So quiet that you think he can read other people's dreams. No ostentation. Just an undertone of a smile which hides the fact that Rekhta is his doing. The man – his name is Sanjiv Saraf – who started rekhta.org as an extension of his love for the language, founded Rekhta Foundation and began Jashn-e-Rekhta four years ago.
I walked into Jashn-e-Rekhta looking for Urdu in the iambs and the octaves. For two days, Urdu crept under my skin. Nothing else mattered. Nothing else remained essential. There was no You and I. No ecstasy. No agony. No yesterday. No tomorrow. Just the poetry of Firaq Gorakhpuri. The prose of Manto. And the kalaam of Amir Khusro: The dust of your doorstep is just the right thing to apply, If surmah (kohl powder) does not show its beauty in the eye!