Short cultural snippets for an easily digestible India
Art/textile/craft
Toda Embroidery
The Toda people who live a pastoral life in Tamil Nadu's Nilgiri Hills are famous for their elegantly draped shawls called puthkuli, cream or white cotton textiles that are decorated with black and red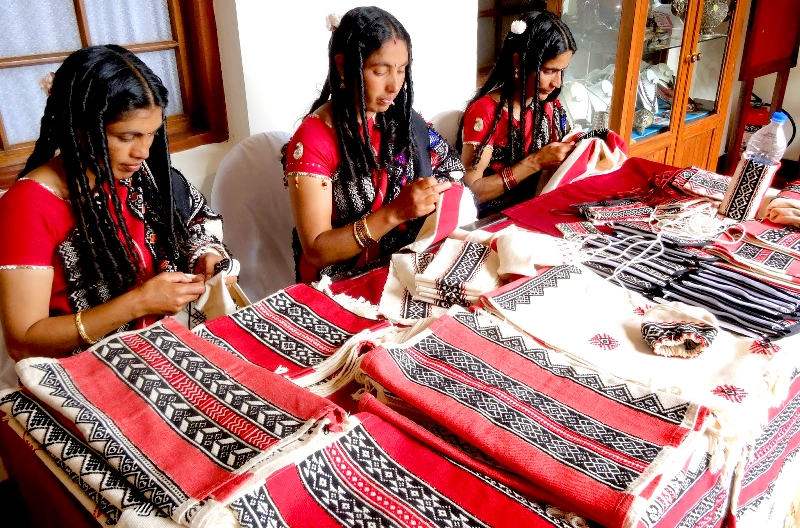 embroidery. The finish of the embroidery is so fine that it looks like weaving, particularly as the stitching is reversible so both sides of the shawl can be worn. Puthkuli embroidery is sewn using a single-stitch darning needle to create bands of distinctive geometric patterns based on motifs from the natural world. The pattern is formed with a counted-thread darning stitch: the small running stitches of the embroidery thread are sewn over and under the warp and weft threads of the fabric, counting the number of threads to work over as the design requires. A small amount of tuft is allowed to stand out on one side of the textile as an additional embellishment.
Food
Puran poli  (Maharashtra / Karnataka)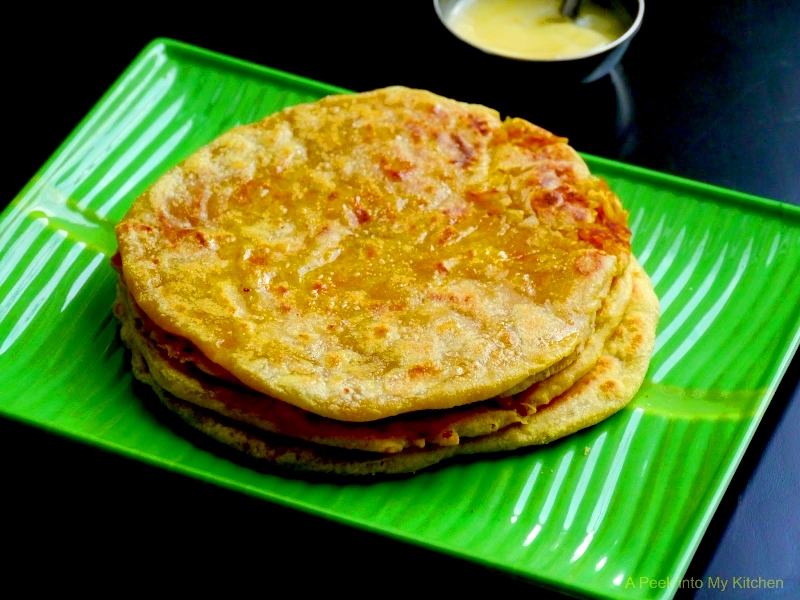 Puran poli is a popular Maharashtrian flatbread stuffed with a sweet lentil filling that is prepared on special occasions such as Ganesh Chaturthi and Diwali. The dough of the flatbread, the poli, is made with white flour, water and ghee. This is stuffed with the puran, a mixture made from chana dal (chickpeas) that have been cooked and ground to a smooth consistency with sweet jaggery and flavoured with cardamom or nutmeg. The dough is divided into small portions and rolled into small flat rounds. A lump of the dal mixture is placed in the centre of the dough, the edges are gathered up around the puran, sealed together and the bread is rolled out like a thick chapatti. This is cooked in a hot griddle with ghee until evenly browned and puffed up, and served immediately with tea or coffee.
Name
Sonam Kapoor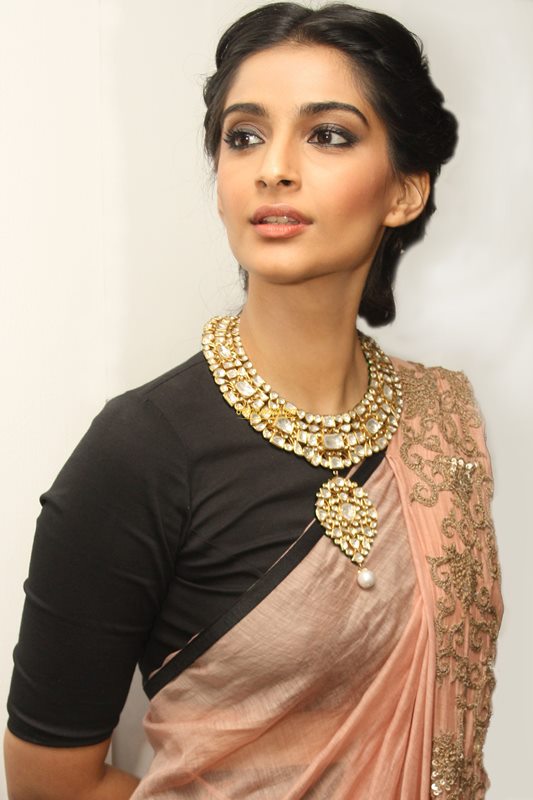 Bollywood star Sonam Kapoor is as well known for her fashion sense as she is for her work in front of the camera. She was born in Mumbai in 1985 into one of the film industry's famous dynasties. Her father is actor-producer Anil Kapoor, globally one of India's most recognised film actors, and her grandfather, uncles, siblings and cousins are all in the business.
Kapoor graduated in Political Science and Economics, and then studied theatre and arts in Singapore. She intended to become a director and writer and on her return to India started working as assistant to director Sanjay Leela Bhansali, who then cast her in his musical Saawariya in 2007. Kapoor discovered a passion for acting, learning her craft on set, but it was not until 2013 that she had her first box-office hit playing a headstrong but emotional middle-class girl in Raanjhanaa. Accolades have followed, and Kapoor garnered wide critical acclaim for the 2016 thriller, Neerja, winning several best actress awards for her role. Now one of Bollywood's highest paid actresses, Kapoor campaigns for inclusiveness, gender equality and LGBT rights. Opinionated and outspoken, she opts for roles in films where she can grow as an artiste and as a person, and loves working with new actors. She is an avid reader, and her love of fashion, particularly vintage clothing, has marked her as one of Bollywood's most stylish stars.
Kapoor recently starred in the biographical comedy-drama Pad Man, inspired by the social activist who revolutionised thinking about menstrual hygiene, and her current film, Veere Di Wedding, is one of the highest-grossing Hindi films featuring a female lead.
Word
Natak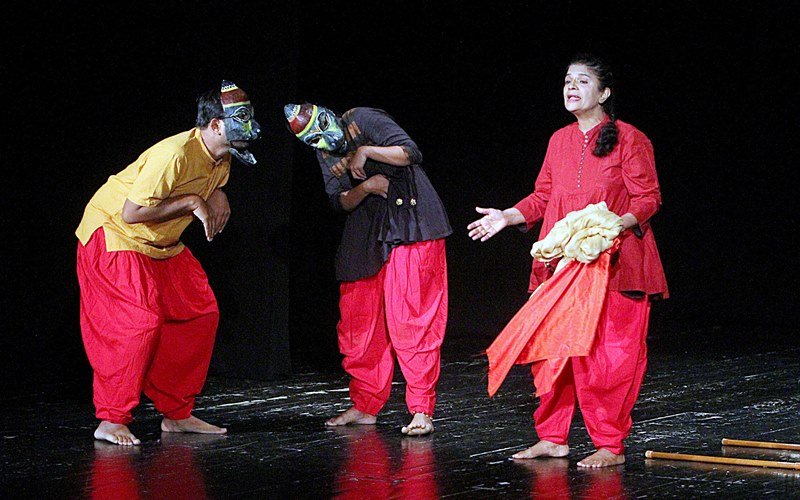 Natak is used in common Hindi parlance to mean 'over-acting', 'over-reacting' or 'putting on an act'. This idiomatic use plays on the related meanings of the original Sanskrit word, which translates as 'drama' and encompasses the entire tradition of dramatic literature and performance. More generally, it means to stage a play or to create a dramatic scene. There are many types of natak. Sangit is the Sanskrit word for music or singing, so a sangit-natak is an opera. The Sanskrit adjective uljalul means ridiculous, thus an uljalul-natak is an absurd drama. A nukkad-natak is a street play (nukkad meaning 'end' or 'turning point' of a road). Related to natak is the word nautanki, the folk operatic-theatre which, before the advent of Bollywood, was a popular form of entertainment in the villages and towns of North India. It is based on the folk story of the wooing of Princess Nautanki of Punjab by a local boy, Phool Singh, and is accompanied by elaborate musical recitals. Nautanki features intense melodic exchanges between two or three performers, sometimes backed by a chorus. Natak also describes someone who is acting up, making a fuss or being unnecessarily self-indulgent, and the word baazi, meaning 'to put on', is often attached to it. So we hear: 'Stop this natak-baazi, I know that you aren't really sorry' or 'He is known for his natak. Don't get taken in by him. And since Indians love to use rhyme, it expands to natak-watak, such as 'Politicians are known for their natak-watak!'