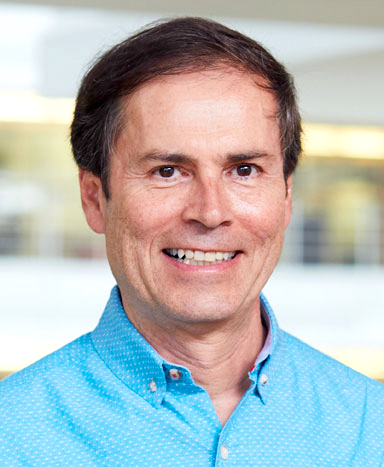 Or maybe even more. Vintage postcards tell us volumes about art, history, culture and society, provided we have a way of coaxing them to reveal their secrets. Paper Jewels: Postcards from the Raj, a book that brings together some of the rarest and most valuable illustrated postcards, helps us relive history through these works of practical art
When was the last time you wrote out a note to someone? Not a Post-it or memo, but a bona fide letter that conveyed a wish or greeting in full sentences, sans the convenient acronyms and multi-coloured emoticons that pepper our messages and e-mails. Today, our written communication is largely dependent on, and restricted to, e-mails, text messages and social media interactions. Through these means, we have managed to shrink the time lapsed between sending and receiving messages to a few seconds (minutes if the WiFi or network are faulty).
It may sound ironic but we have actually come full circle – once, illustrated postcards fulfilled the need to communicate through images, to add richness to a narrative, as do our emoticons and pictures. However, postcards were much more than rectangle pieces of
coloured thick paper; they were works of art, and were some of the finest mediums for capturing history, culture and human emotion. In fact, one may even say that postcards were in the 20th century what the Internet has become to us today.
"As modern forms of communication become even more visual, they may resonate with audiences who see things through pictures more than through words. At the same time, while handwriting is vanishing, they do remind us of the unique personal visual form of hand-written messages accompanying images," says historian and author Omar Khan.
Omar Khan, a graduate of Dartmouth College, Columbia and Stanford Universities, has been personally interested in early photography of the subcontinent. The author of From Kashmir to Kabul: The Photographs of John Burke and William Baker 1860-1900 (2002), he has acquired a large collection of vintage postcards over 30 years. The desire to bring to the fore the rich legacy of postcards, in specific, Indian postcards, and his own longstanding interest in the works of prominent artists whose works have been featured in many of them, were some of the key factors that spurred Omar's work in this area, which has come together as Paper Jewels: Postcards from the Raj.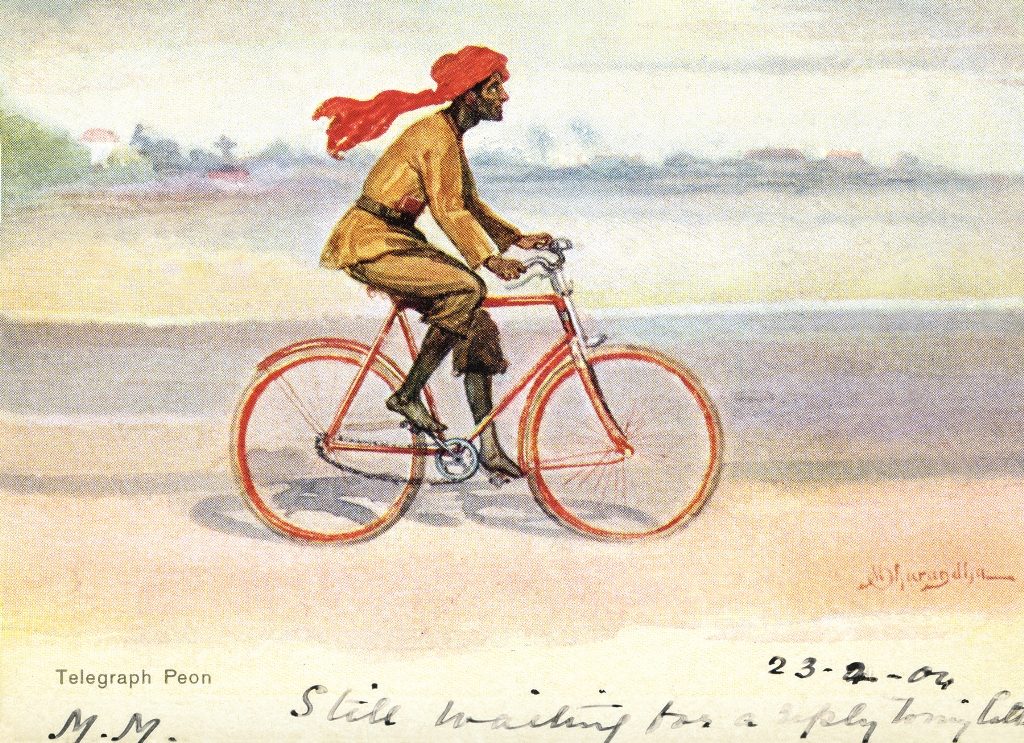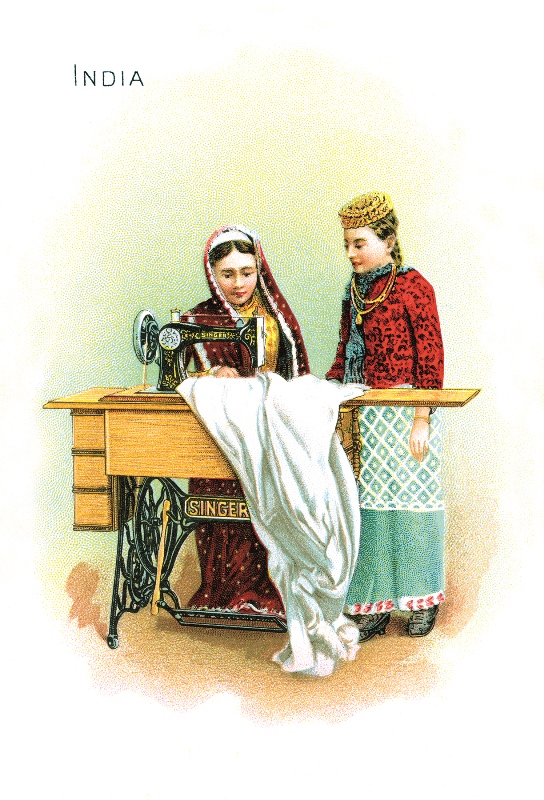 "As I got into collecting postcards, and began to learn more about their production, the artists and publishers behind them, the forces that made them such important means of communication for a brief period around the turn of the century, I saw that they had been largely neglected by scholars and historians," Omar says. "Their beauty and significance had largely been missed. There were few books on them, certainly none on Indian postcards. No one had attempted to use postcards in a rigorous way to explore the history they contained visually. I wanted to find a way to bring what I found so interesting about this media to a wider audience…to explain what interested me and what they told about the larger world. Postcards were and are popular and meant for mass consumption, so they should be able to provide an avenue to the past."
Paper Jewels showcases postcards printed and exchanged between 1892 and 1947, during the British Raj, and covers India, Pakistan, Sri Lanka and Burma. There are several gems; but to appreciate their true value, one needs to look beyond the fact that they seem to merely showcase glimpses of day-to-day life
One such is of a woman sewing a white tunic while her daughter watches on. Interestingly, that card was printed by The Singer Manufacturing Co. in 1892; and while the purpose was to communicate, in a pictorial manner, the culture of Indians, it also seems to have been a blatant, and ingenious, attempt at branding and marketing. There are postcards of a man sweeping the streets, carrying water in a leather bag, or riding a bullock cart – scenes from regular life that are close to the present day but distinguished by the detailing of their clothing, gait and surrounds. There is a stunning painting of two women dressed in finery, titled 'Bombay Beauties', from 1905, which is said to depict famous nautch girls of the day, an enduring link to a unique aspect of yesteryear India.
These postcards were probably one of the most powerful tools in creating impressions of lands heard of but never seen. They stand as testimony to the importance of art and words when attempting to communicate the essence of entire cultures within the space of a few inches.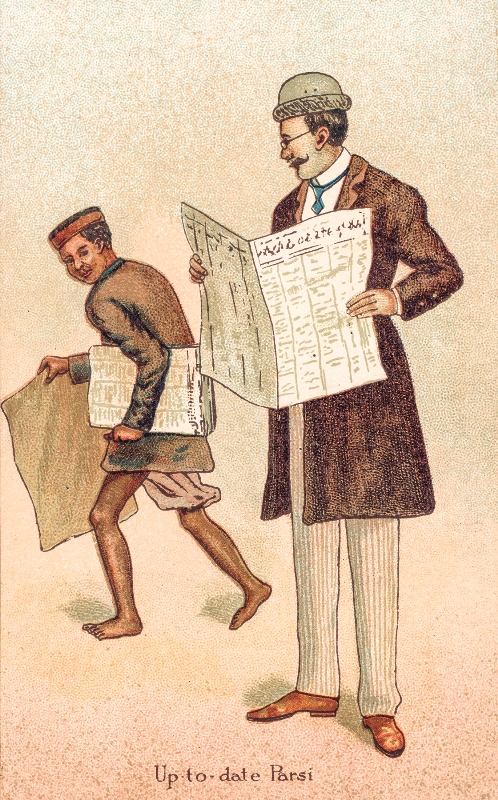 Speaking of the rich legacy these postcards leave us, Omar comments, "They are often the only images and visual access to people and places from long ago, frequently in colour when the range of colour media was very limited before colour photography. They remind us of the tremendous change many parts of the subcontinent have gone through, but also how other things have remained much the same."
Due credit must be given to artists such as Raja Ravi Varma and Mahadev Vishwanath Dhurandhar, whose works graced the back of many postcards printed in that era. While Ravi Varma's works are centred on Indian mythology and epics, with his focus seemingly on conveying the voluptuous beauty of Indian women as it is on capturing the theme of his work, Dhurandhar's work is more concerned with the daily and mundane, whose eccentricities and uniqueness are hidden in plain sight. Omar, who has spoken in the book of Dhurandhar as one of the "most inventive of postcards artists", adds, "I was first struck by how much personality is contained in Dhurandhar's images of people, how effortlessly he seems to convey character and someone's existence in a drawing. His Bombay characters draw you into their worlds…individuals come alive in a small space. They can be funny, satirical, human. I don't think any other postcard artist had this much empathy or appreciation of his subjects. He combined Western drawing styles, acute observation of people doing earning their living, and a deep rootedness in Indian culture and religion to fuel his art."
The importance of conserving the legacy of these postcards for posterity cannot be undermined. However, it is unfortunate that interest in collecting and preserving postcards has rested largely with individuals, who may not often have sufficient resources to source, organise and store postcards. It is there that Omar points out the need for corporates and museums to step in.
"I wish companies and institutions invested more in preserving postcards and the history that they contain. Because postcards have had limited value as mass-produced goods, museums don't typically collect them (this is changing, slowly). However, as postcards get older, and we move even more to an image-based culture that values more documentary and artistic images from the past, I think institutions and organisations will see greater value in these cards and start collecting and publishing them because they offer a unique historical channel."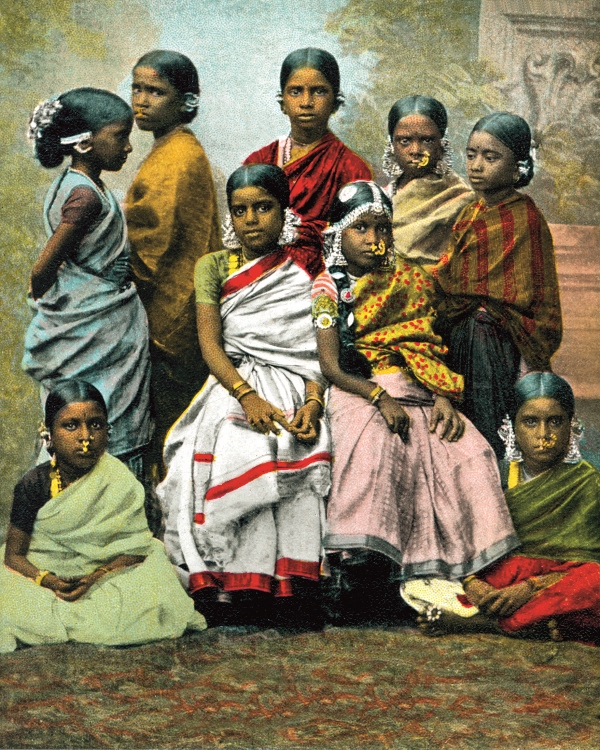 The value of these historic treasures cannot be emphasised enough, and one only hopes that the millennial generation will see it, too. "I would like to be optimistic, but I am really not sure…. The fact that the scholarly art book market has not grown in India despite the country's tremendous growth in population and wealth over the past decades suggest that interest in the past and history is not necessarily growing. On the other hand, historical films seem to be on the rise, so maybe it is a question of media form and access. One of the problems might be making history accessible, and I hope that books like Paper Jewels help stimulate an interest in better acknowledging and understanding the past."
One does hope that Omar's optimism has reason to stay strong. As he says, "Postcards allow us to see what people a hundred or more years ago considered important, how they represented themselves to each other and others around the world. As an early form of mass communication, they are a priceless window into history." If we close off this window, we would be that much poorer indeed.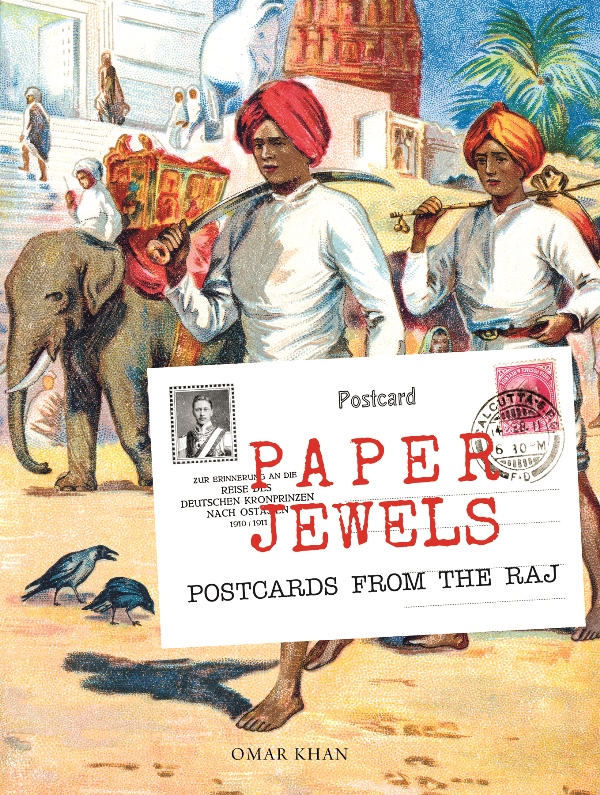 Paper Jewels: Postcards from the Raj will be launched on August 18 at the Dr. Bhau Daji Lad Museum in Mumbai. Exhibitions will be held in Mumbai (August 18 to October 1), Delhi (October 10 to November 10) and Goa (at the Serendipity Arts Festival in December). An exhibition will be held at The Folly at Amethyst, Chennai, on August 30.
The book, which includes 519 colour illustration across 364 pages, will be available exclusively online in India from August 15, and in bookstores from September 5 onwards. The book is priced at Rs. 3,500.
For more information about the collection, events and videos, please visit
www.paperjewels.org
All postcard images used in this article were reproduced with permission from Paper Jewels: Postcards from the Raj by Omar Khan, published by Mapin Publishing, Ahmedabad, in association with The Alkazi Collection of Photography, New Delhi.