What does a person need to take charge and lead effectively? How are some people able to command respect so effortlessly? We look at five Indian movers and shakers from different industries, and the top qualities they bring to the table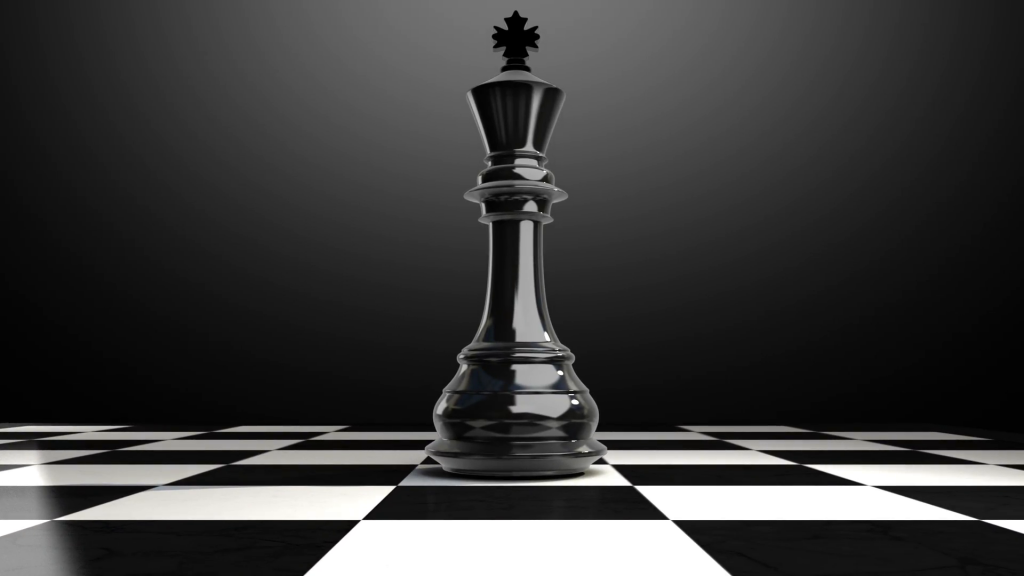 What makes for a good leader? This question may elicit a wide range of responses that touch on the spectrum of qualities, talents or capabilities and characteristics that would help make for a worthy leader. Of course, while the circumstances and responsibilities to be shouldered by this person would play a crucial role in determining whether a person is the 'right fit', it is commonly accepted that the best leaders share some common traits that have helped shape their life trajectories – and, in turn, set an example for the rest of us. We take a look at five prominent Indian leaders from across different segments, and the ways in which they exemplified the tenets of good leadership.
Flying High, Staying Grounded: Ratan Tata
(December 28, 1937 to Present)
Indian industrialist Ratan Naval Tata needs no introduction, not just in India but around the world, too. The former chairman of the Tata Group began his career with the entity in 1961 on the shop floor. In 1991, J.R.D Tata stepped down as chairman of Tata Sons and named Ratan his successor. During Ratan's 21-year reign at the Tata Group, revenues grew over 40 times, and profit over 50 times. He is known for expanding the Group's business into new ventures on the Indian side (with initiatives such as the Nano and acquiring Tetley Tea), and on the global scene (by acquiring Jaguar Land Rover). Today, Tata Holdings is one of the most successful entities the world over. His work won him several awards, including the Padma Bhushan and Padma Vibhushan. While several leadership lessons may be drawn from Ratan Tata's illustrious career, a couple of key points have been stressed several times: his genuine desire to connect with others, and his desire to do the right thing.
Everyone who has come in contact with Ratan Tata has noted that he has not let success get to him in any way. He does not talk about his successes in management or life. He has also stressed the need for empathy: "For several years, there has been one issue which has travelled with me…
'In whatever you do, put yourself in the other person's shoes first.'"
Above all, if Ratan Tata commands the respect of people from across all strata and industries, it is because he has always put his principles first. His approach of doing the best for business and people has won him respect that borders on reverence. In his own words: "A real leader is willing to face the consequences to do whatever is right. To go home at night and say, 'I didn't succumb, I made a difference'. That is the mark of a true leader."
Science and Art of Living: A.P.J. Abdul Kalam
(October 15, 1931 to July 27, 2015)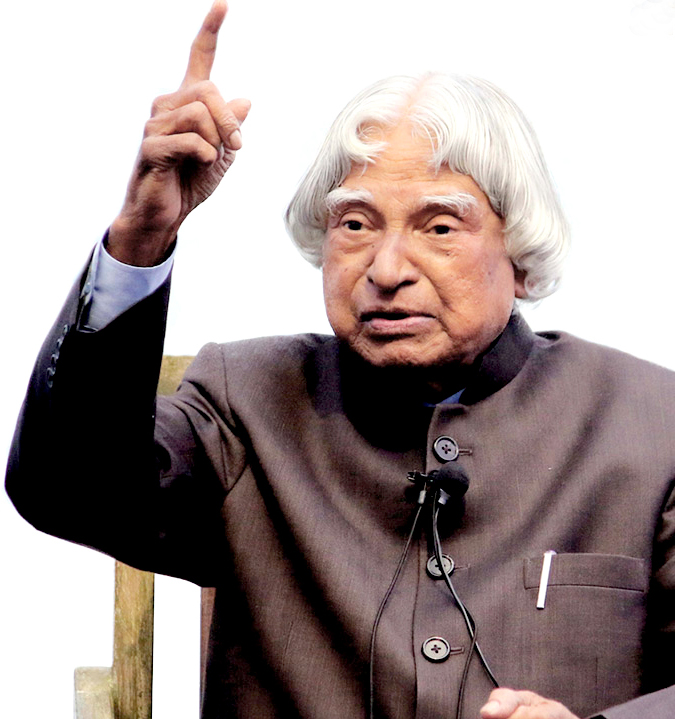 Avul Pakir Jainulabdeen Abdul Kalam, also known as the 'Missile Man of India' for his work in military missile development and for playing a key role in the Pokhran II nuclear tests in 1998, is regarded with near reverence by people across all communities and ages. However, his popularity stemmed not just from his knowledge and work but from his humble and easy-to-approach nature, which earned him the fond title 'People's President', after his term as India's eleventh President (2002 to 2007).
The Bharat Ratna awardee set an example as to how one could use his/her life and talents to serve society in the best ways possible. He was an innovative thinker, who was never put off by obstacles or lack of resources. This was amply demonstrated in his work in missile development and at the Indian Space Research Organisation. Moreover, he used his knowledge to provide ingenious solutions for two major healthcare issues. He adapted the high-grade materials used in making missiles to develop lightweight calipers for polio-affected children, as well as cardiology stents for patients suffering from heart problems. The calipers and stents were designed such that they could be made available to patients at a fraction of the usual cost.
Kalam believed firmly in open sharing and imparting knowledge to the next generation, "to ignite their imagination and preparing them to work for a developed India for which the road map is already available." When he was over 80 years old, he launched the 'What Can I Give Movement' for the youth, with the theme centred on defeating corruption.
Awareness of India's limitations led him to spearhead initiatives that were customised to the country's sociopolitical landscape. He launched the concept of 'Providing Urban Amenities in Rural Areas' or PURA, which was to give a cluster of villages physical, electronic and knowledge connectivity. Empowering villages in this way, he said, would lead to economic connectivity, creation of a vibrant economy in the hinterland and bridge the rural-urban divide.
Kalam's humanitarian initiatives stemmed from his deep love for all mankind. He remarked, "The President continuously must be in touch with the people. The Rashtrapati Bhavan [the presidential residence in New Delhi] must become the people's residence." A deeply spiritual person, he was a Muslim by faith but regularly read the Bhagavad Gita – thus setting an example of unity in diversity from an individual level.
No Words Wasted: Raghuram Rajan
(February 3, 1963 to Present)
"I'm not a publicity hound, I hope." So said Raghuram Rajan, the former Governor of the Reserve Bank of India (RBI). It was a fitting comment: The former chief economist of the International Monetary Fund garnered considerable media attention – even before he took charge as the RBI Governor in 2013. He was best known for his no-nonsense, direct comments, down-to-earth examples and, in a few circles, for his good looks.
At the time of his taking over, the Indian economy was suffering from chronic inflation, and the Indian rupee had gone through a period of instability. There were also serious problems in the banking sector, with regard to the growing number of non-performing assets. Under his stewardship, inflation dropped and the rupee's volatility was curbed. Moreover, he pushed banks to aggressively recognise and act on bad loans. Rajan is also credited with helping to calm the financial markets and creating a window to attract investments from non-resident Indians (NRIs). He also pushed for greater financial inclusion, and pushed banks to enter the territory traditionally dominated by moneylenders.
Rajan exemplified a key trait all leaders should cultivate: Clear, transparent communication. He came under fire for some comments (such as the time when he characterised the then Indian economy as a "one-eyed king in the land of the blind", even though he clarified later that he was misunderstood), was regarded as a 007-style speaker in some cases (especially when he made the comment, "My name is Raghuram Rajan and I do what I do" during a monetary policy review in 2015). Regardless, he was largely appreciated for his calm, measured responses and his ability to listen intently. Another key element of his speeches was the use of idioms that related to day-to-day, practical issues than technical jargon. One of the most famous examples was of a dosa, a common breakfast food in South India, and how its price point could be used to reflect trends in inflation and interest.
Rajan's communication capabilities were not just a matter of talent – he firmly believed that financial policies had to be communicated to the masses in a language they understood. "Indeed, communication is as much about educating as it is about informing…. Public understanding can help ease the way for reforms, as well as increase support for policies. The RBI governor therefore has to explain again and again," he said.
Cool and Calm Wins the Race: M.S. Dhoni
(July 7, 1981 to Present)
A great deal has been written about the former Indian cricket captain's capabilities on the field, and the manner in which he practises some of the best management lessons on the team. And for good reason. Under his stewardship, the Indian team has won several key tournaments – notably, the ICC Cricket World Cup in 2011 (the last such win was in 1983).
Dhoni has been lauded as one of the best captains the Indian cricket team has had in recent years – and most praise is directed towards his ability to remain calm and collected under pressure. Given that Indians regard cricket almost as a religion, there is added stress and expectations from all quarters. To be able to remain centred without giving in to pressure – even as the world literally watches his every move – is one of Dhoni's key traits. "I never allow myself to be pressured," he says. So, where does this Zen-like calm come from? Possibly inborn. Possibly from the fact that he looks at every game as a chance to do his best. As he says, "I believe in giving more than 100% on the field, and I don't really worry about the result if there's great commitment on the field. That's victory for me." Whatever be the reason, every leader would do good to take a leaf from his book, and keep calm as they carry on.
Looking at the Larger Purpose: Mallika Srinivasan
(November 19, 1959 to Present)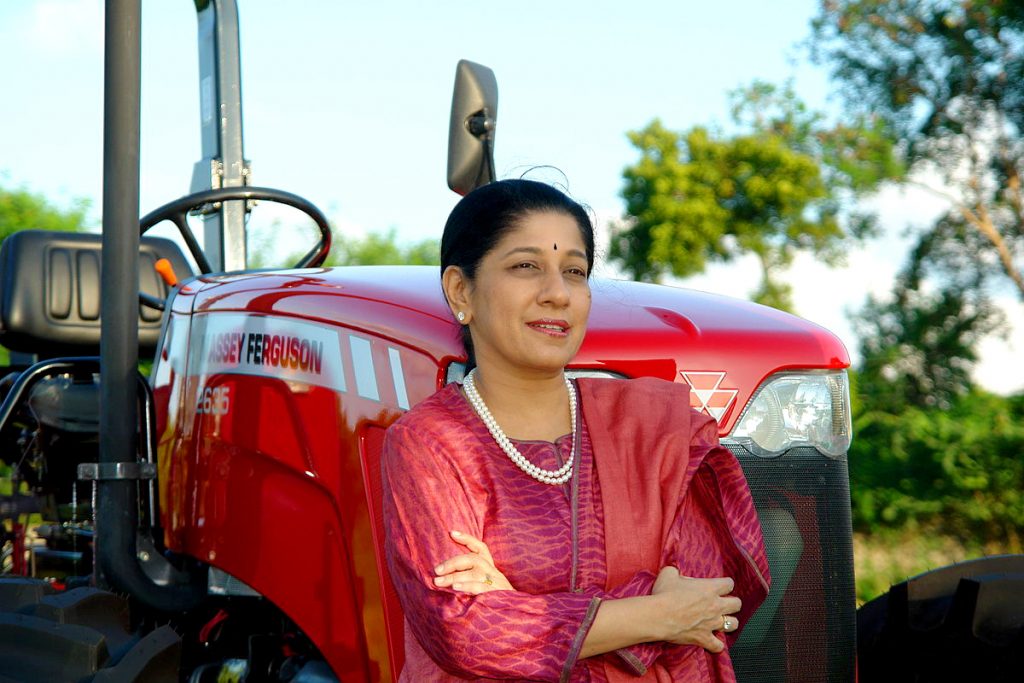 Christened the 'Tractor Queen' of India, the Chairman and Chief Executive Officer of TAFE – Tractors and Farm Equipment Limited – is recognised as one of the biggest contributors to the country's agricultural, manufacturing and business segments. She joined the company in 1986, when it was under the reign of her father, A. Sivasailam, and helped it grow from its then worth of Rs. 85 crore to a business worth Rs. 2,500 crore. Keen business acumen and hard work are at the heart of Mallika's success. In the mid-1980s, she made the move to buy Eicher Motors' tractor business, which catapulted TAFE to greater heights and set it on the road to expansion. Today, TAFE is the third largest tractor manufacturer in the world and the second largest in India, and has made its mark in over 82 countries.
The recipient of several awards and accolades (including the Padma Shri), Mallika is recognised in business circles for her quiet but steely determination, which her demure looks belie. She also commands respect for her commitment to ensuring that her business is not just a profit-making venture but a means of fulfilling larger economic and societal needs. One of her key initiatives was to ensure that TAFE looked into the farmers' needs – especially their need for newer, more sophisticated tractors and equipment – and worked to fulfill them. It is a little known fact that she can drive a tractor – evidence of just how well she intended to know all aspects of her business.
Under Mallika's lead, TAFE has also increased the number of women engineers and workers in its factories – a noteworthy change in an industry typically dominated by men. "Profits are important, but only for sustaining a business," she said in an interview with the Economic Times, when they picked her as the 2006 Businesswoman of the Year. "You don't need to love money to run a business.
You have to have a dream to build an institution, to build centres of excellence, to create a great team. Business has a larger purpose."