Ranjani-Gayatri, Agam – the band, and Sai Shravanam, the stars of Aikya, in conversation with Janani Nagarajan on the diversity of music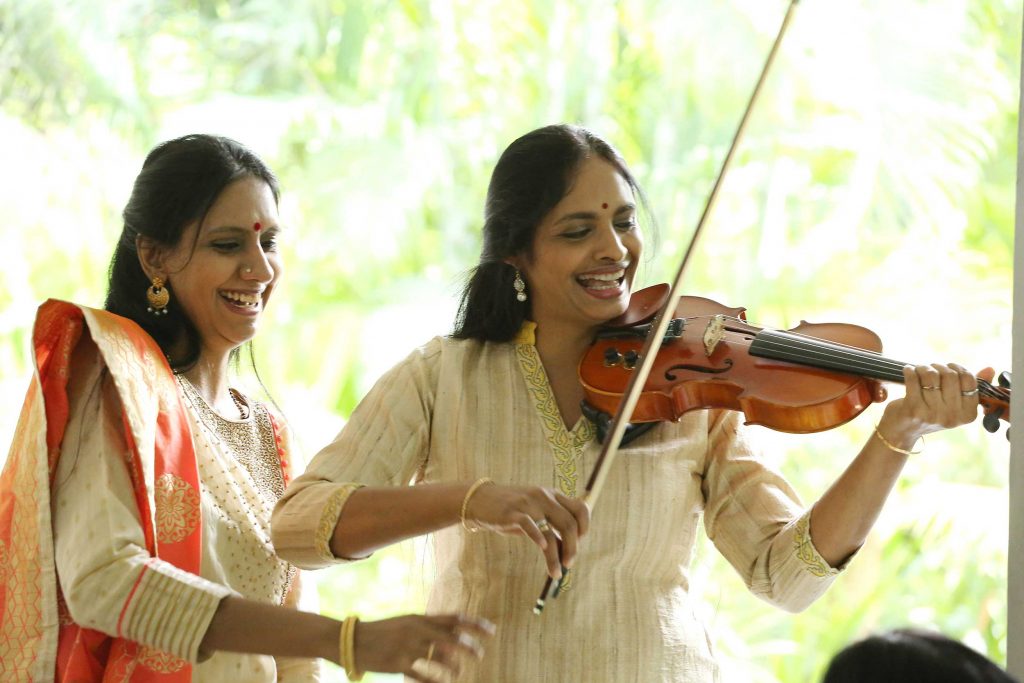 Aikya, presented by Global Adjustments Foundation, has in the past 10 years, reinvented the wheel to make Carnatic classical music available in formats that are traditional, yet simple and exploratory.
The objective is not to go beyond the conventional without meaning but bring out the oneness through collaboration, to a larger musical community.
In Carnatic music, the reason we continue to enjoy songs by the Trinity — Muthuswami Dikshitar, Shyama Shastri and Thyagaraja — is not only because they were musical geniuses but also because they lived at a time when musical notation was just coming into being. Theirs were the first songs to be written down. This gave their compositions a historic specialness. Today, it is up to us to forge a cultural identity that endures.
Blending Tones
Ranjani and Gayatri are legendary. A formidable twosome, their concerts run to full houses. Despite singing in unison, their individual styles can be distinguished, owing to their complementing musical qualities. They beautifully handle the grand tradition of Carnatic music, exploring new boundaries without compromises and carefully taking it to the next generation.
Agam is one of the most critically acclaimed and succesful crossover bands, having created a new soundscape called Carnatic Progressive Rock. Since 2007, their genre-defining and pioneering act has been watched and loved by fans across the globe. Through the years, Agam has played a critical role in taking Carnatic music to audiences that are erstwhile not exposed to the art — through their live performances and studio recordings.
We chat on…
Sai, you have ideated the  concept of Aikya this time. Is this combination a result of what you intrinsically feel – the need for more people to embrace Carnatic music?
Sai: Unlike in the North Indian music world, collaborations are fewer in the South. This could be because of the conservative classical environment we all operate in. Aikya continues to be a platform that simplifies classical music, entertains such collaborations and creates milestones. I am delighted that Global Adjustments Foundation started this initiative.
In the past Aikyas, we have experimented with different forms. Personally, I found that rock music as a genre is rarely explored by traditional Carnatic musicians. So, this concept is an answer to my internal pondering of why a Carnatic musician shouldn't play with a progressive rock band while keeping the flavour intact. Agam values Carnatic music and truly sounds rock, while Ranjani-Gayatri are extremely versatile and dynamic, making this an invincible combo. This will be a power-packed show without diluting the foundation of classical Indian music and I am happy to be a catalyst here.
Ranjani and Gayatri, in a career spanning a few decades, your collaborations have only been a handful. What is the thought process behind this?
RaGa: It needs to feel right; it is as simple as that. We first wanted to understand our music and grow our strengths, ensure it sits in good timing of where we are in life. We wanted our collaborations to be meaningful and authentic. In fact, our first Aikya in 2014 was a departure from a traditional Carnatic music concert where we brought in different instruments and ideated a theme. Even between us, we don't sing together only because we are sisters or that we rehearse together – it is truly because there is synergy and we intend to seek this kind of same relevance with our collaborations as well.  We understand this could be a tall ask, that is why our collaborations have been only a handful.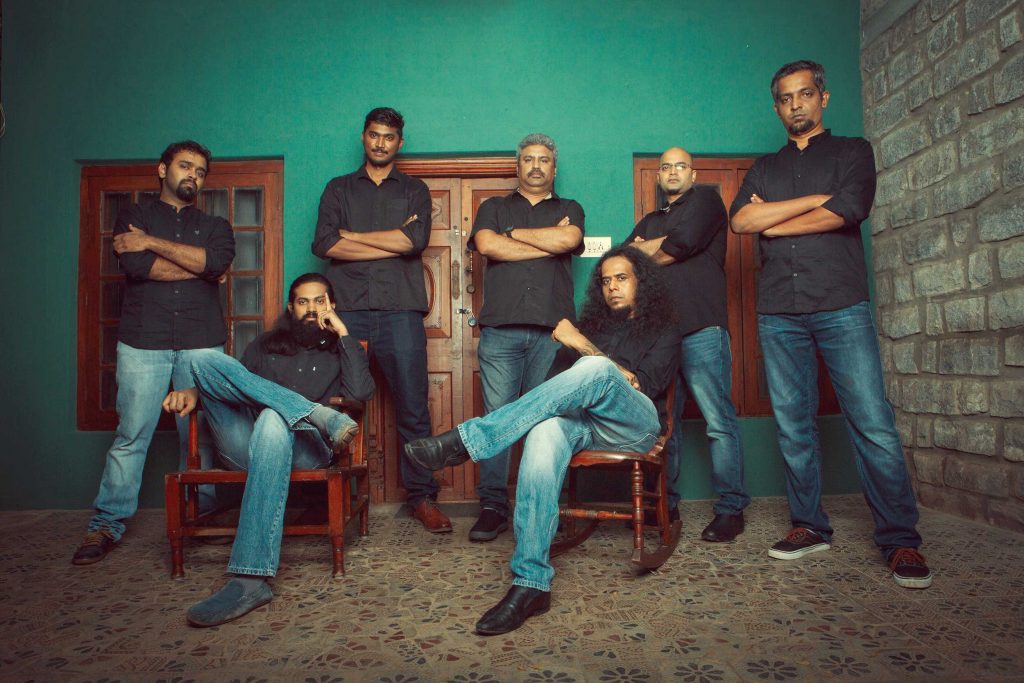 With such a heterogeneous mix, people of different age groups, residing in different parts of the country, how does Agam make it work?
Agam: We believe in each other and in music. While we are armed with regular day jobs, we have been able to sustain this for over a decade now.  A few attributes are — a lot of us have been friends much before Agam was formed, which has helped us in understanding our strengths and personalities. We also have complementary skillsets. While Praveen is exceptional in organisation and operations, Harish and Swamy are very creative, Aditya brings in the marketing and PR angle to this, Yedu shares a wonderful network as he is a full-time musician and Jagadish takes care of the entire digital marketing piece.  We trust each other's strengths and play by it. Of course, in the end, it is about the shared aspect of doing right by the music.
Why is fusion not one of Agam's favourite words?
Agam: That is because we don't play any form of fusion. We have created a new genre, Carnatic progressive rock. It  has unique  idioms and ethos, which is very different  compared to fusion acts.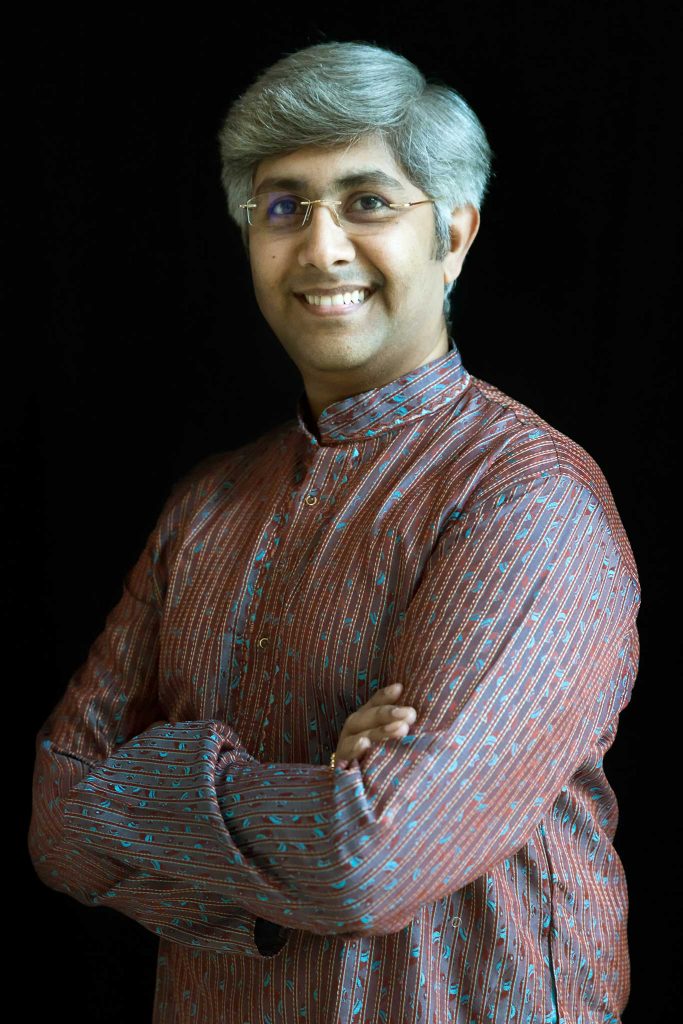 Ranjani-Gayatri, you are often known to perform within the territory of traditional formats. How far is this true?
RaGa: Yes, we are only traditionalists in a certain sense.  As much as our preeminence is in Carnatic music, our versatility is not what people often get to see as we don't perform those in public. For example, our love for film music and our ability to sing ghazals. We always seek different mediums to express ourselves. People assume that Carnatic music should be honed exclusively. It doesn't have to be that way. We would love to explore opportunities, as long as it feels right.
Would Agam ever consider moving out of the Carnatic space to explore further frontiers?
Agam: Carnatic music is what ties us together, it is what we know, and we enjoy playing. We will always be a mélange of Carnatic and progressive rock.  Also, playing at The Music Academy in Chennai this time is very special. It is genuinely exciting to showcase contemporary Carnatic music in the heart of where the music is. Life comes a full circle when you do something like this at the Academy.
Ranjani-Gayatri as champions yourself – what would you like to tell women who tend to lose their identity in the Act II of their lives (after getting married and having children)?
RaGa: They must identify their talent and have single-minded focus. On the other hand, never lose sight of the fact that holistic happiness needs emotional nourishment too. We cannot be truly happy if one must come at the cost of the other. It is a cliché, but it does boil down to balance.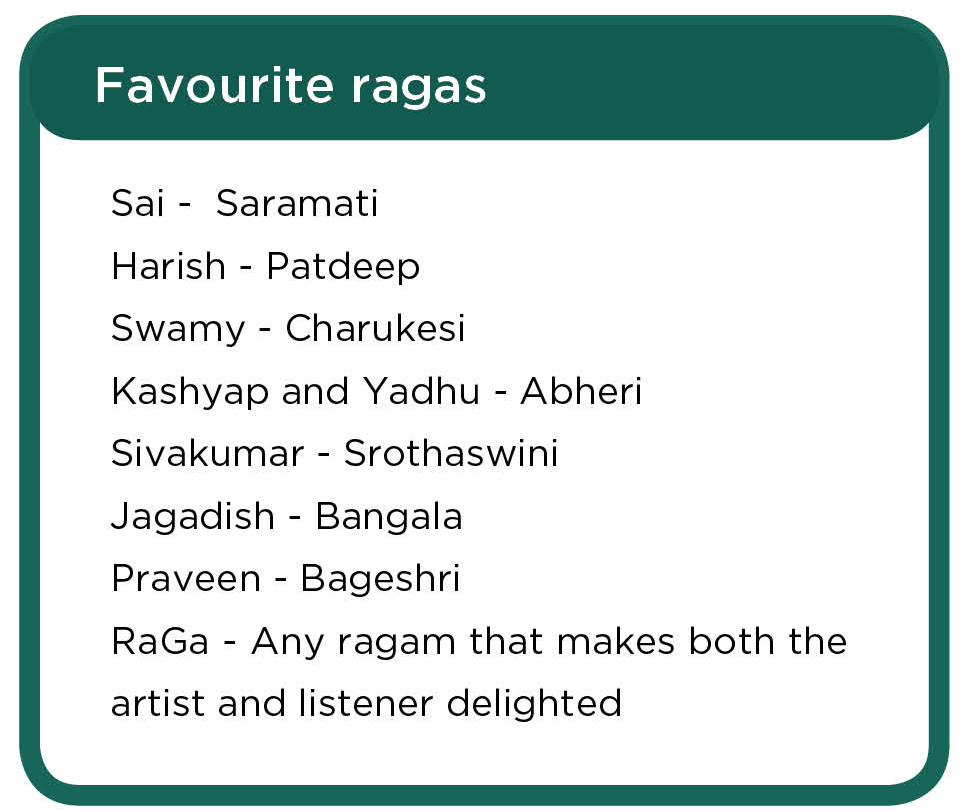 There are very few moments in life where one witnesses a group of strangers moving in tandem, crooning the same tune and belonging together in that moment of time. As a silent spectator in a small studio away from the city in Bengaluru, I found Agam and Ranjani-Gayatri turn in to children while exploring the array of songs that found a common ground — pushing envelopes, expanding territories, provoked by synergy without interfering with personalities. As more and more people around the world look to their mobile phones and devices for entertainment, connections and joy, this only reemphasises the age-old adage — Alone you do so little, together you do so much.