Beatrice and Jean-Christopher Arnal have created a life in India that they would be loath to leave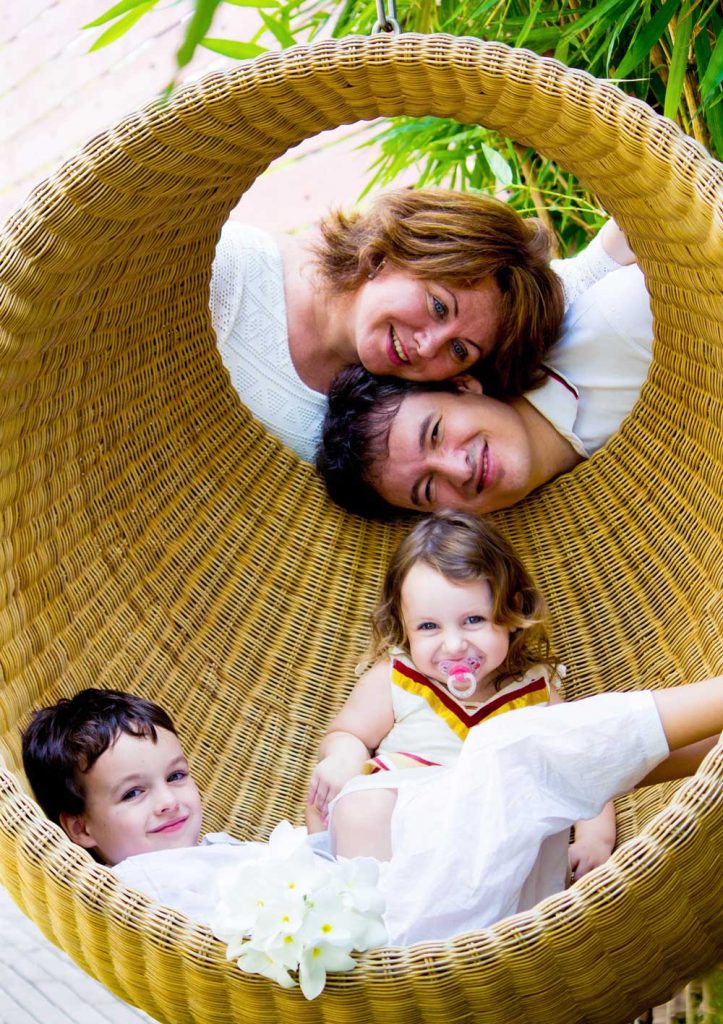 The India Move
I once told my friend that I wanted to live abroad and she told me India would be good for me. I laughed, thinking it was an unlikely option, and forgot all about it. I wanted to go to Poland, but my husband Jean-Christopher thought it would most likely be China. So when Jean-Christopher was asked to move to India on a five-year contract by his employer, Saint Gobain Glass, it was quite unexpected. I was very excited because I am a spiritual person and I believed India would be apt.
I was pregnant with my second child at that time, and so I had to miss the first trip that the company organised to make us familiar with Chennai, which is where we were to live. When I came here with my two children – the second one just a few months old – it was quite a shock. The neighbourhood we took a house in did not have pavements for walking and I was quite horrified. I was also very worried about the vulnerability of my children to diseases.
But, as my friend said, India has been a good experience. I am a person with a lot of fears, and I have learnt to deal with them in the five years I have lived here. Jean's contract was extended by a year, but next year, I expect we will be moving to a different location. I am philosophical about the move, as I know it is inevitable. However, I think a part of me will always remain in India. Maybe I will be reborn here.
Settling Down
Geetha, wife of Jean's boss, as well as his colleagues in India were very helpful, especially in finding a good paediatrician who I still go to. My children's nanny, Lakshmi, is still with me.
I had to create a social circle from scratch and that was a good experience. I met Yasmin, another expat who has since moved to Dubai, but we bonded very well. But for India, I would not have found such a special friend; it is like a spiritual attraction between us.
Connecting with Indian Traditions
Although I didn't know much about Hinduism, I had always been interested in Ayurveda and Yoga. I was a teacher of Spanish in France, but I was not working in India. I decided to use this time to learn things that I have a keen interest in and have obtained diplomas in Yoga, Ayurveda as well as reflexology. I have also done an Art Therapy course in the Women's Christian College in Chennai, under a professor who is world renowned. In addition, I also work with NGOs.
My daughter, who was just four months old when she came to India, is more Indian and treats France like a vacation. My son has friends from all over the world.
We celebrate all Indian festivals with our staff at home, and Pongal is a highlight. Our driver and his wife bring the Pongal dishes and we all have the offerings after the puja.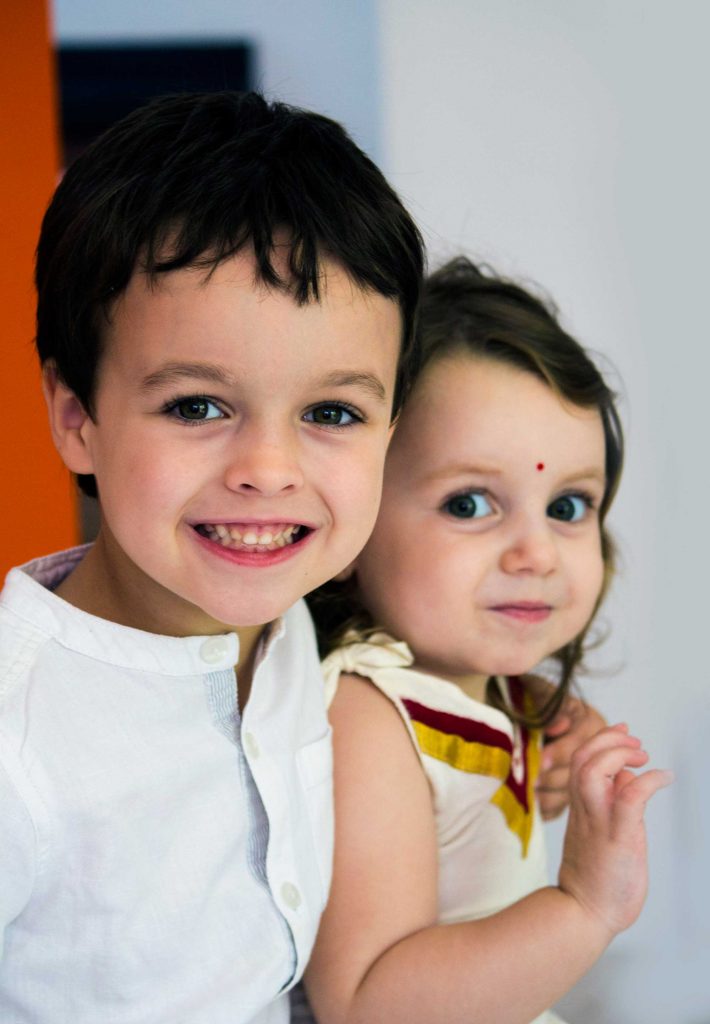 Creating a Quiet Corner
We found the city too noisy and so moved to Uthandi near the beach. It is closer to Jean's workplace.
I would love for Chennai to have a city centre. There are so many historical buildings that can be preserved well, traffic not allowed after a point for people to walk around and have a leisurely tea or a meal. It would be a great tourist attraction too.
I Miss…
Cheese and wine and French food would make Chennai ideal for me.
I miss the snow too, but I find the Indian summer good for my skin and have got used to the heat.
One Word for India
'Surprising'… 'Unique'… There is something different about it.
Favourites
Food: Dosa with peanut and coconut chutney, dal makhani with cheese nan, chicken tikka and butter chicken
Indian wear: Sari and ghaghra choli
Festivals: Celebrations at Mariyamman Temple, festival with elephants in Tirupati.
We also love watching Bharatanatyam performances.
Advice to Expatriates
India will teach you patience. Just live and find yourself, India is ideal for that. Be relaxed, and look around you – not only at the physical things but beyond too. It is a wonderful place to discover yourself and the world.