Between sabhas and matinee halls, Janani Nagarajan catches up with Padma Shri Aruna Sairam and playback singer Haricharan as they prepare for the first-ever Aikya concert in Coimbatore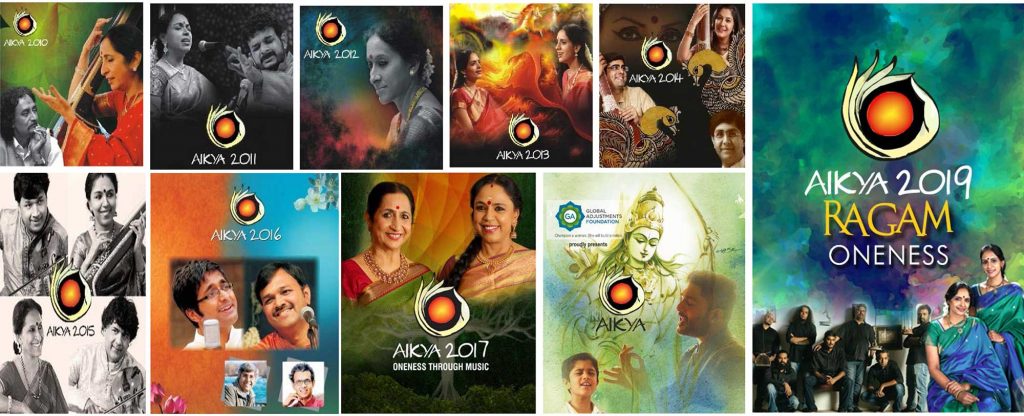 The greatest asset for Indian classical music is that it doesn't need to have one aesthetic shape. For one, some of the world's greatest culturally innovative ideas have emanated from our land, India. Several compositions by traditional music maestros have made their foray into films effortlessly, experimenting authentically in ways that make today's Internet mashups seem obsolete. The beauty is in the cross-pollination of the forms while preserving the tradition of the other. Conversely, the distinct classical flavour of cinema songs has also been taken to a wider audience, for them to appreciate and enjoy. The idea is to extend the limits of Indian music in its entirety by shedding its social imperiousness and turning inclusive with the times.
Aikya, the oneness through music show, in its 11th avatar, moves to Coimbatore for the first time ever, on November 30, to mesmerise audiences with this unison in music: in a parallel format. Premiering the genius of Padma Shri awardee Aruna Sairam, the legendary Carnatic musician, and Haricharan, famous film playback singer and Carnatic vocalist, on the same stage. Stylistically rooted in the Carnatic form and presented in a contemporary manner, Aikya Sanyoga will have its Coimbatore audience experience a classical music concert in the most refreshing and entertaining format.
Global Adjustments Foundation's Aikya supports young women's education and life-time pension for retired musicians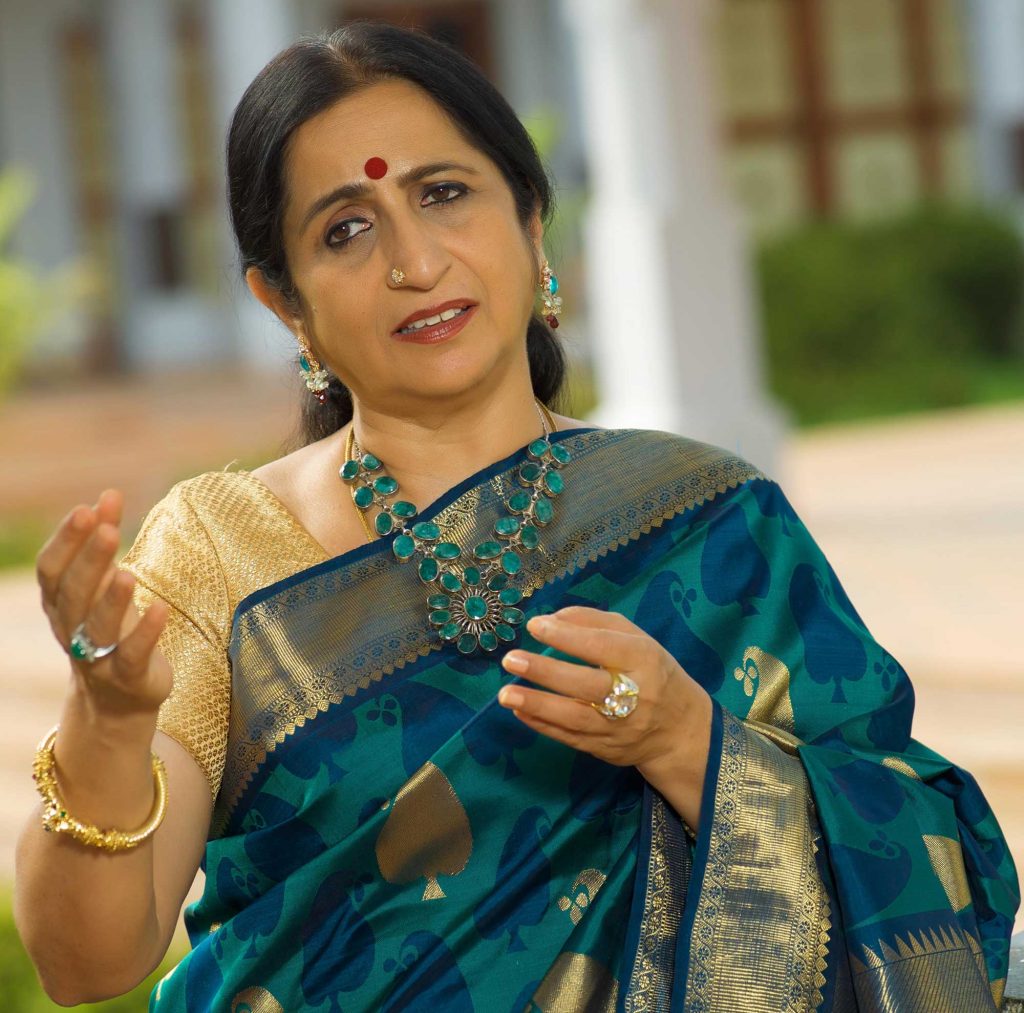 Padma Shri Aruna Sairam
A veteran, Aruna Sairam is known for her grand projection of the conventional elements of Carnatic music, articulating revered compositions and improvising melodic variations. As a Sangeetha Kalanidhi awardee, she is credited with taking the art to a wide audience especially through her collaborations.
Aruna ma, you have been very open and audacious with your collaborations and experiments, unlike many of your peers? What drives this openness?
I grew up in the cosmopolitan city of Mumbai. We lived in a colony where people from all walks of life belonged. I witnessed people who were modest, privileged and speaking different languages uninhibitedly co-existing with each other.  Amidst all this, in the living room of our humble one-bedroom apartment, I had the opportunity to witness the geniuses in the order of Balasaraswati, my guru Brinda ma, MS Subbulakshmi ma, my mother and many more unite and explore different genres of music. I still reminisce listening to radio Vividh Bharati for Hindi film songs and Radio Ceylon for Tamil in that very room. My musical perimeters were always undefined as they unknowingly set outstanding examples for me to follow. That is why my borders continue to melt, allowing me to travel with the times.
What, in your opinion, is a true collaboration?
A true collaboration is where both artistes take time to relate to each other beyond music. The art form is only fifty per cent of the show; the success of a collaboration rests in the other fifty per cent of their emotional connection. I truly believe that taking time out to listen to each other, being aware of our vibes and relating on levels beyond music make collaborations truly fruitful.
We have seen your conviction in laying importance to concert presentation than in merely delivering on your prowess.  Why is presentation so important?
I believe I am a destiny's child. My experiences have taught me meaningful lessons. When I decided to pursue my career in Carnatic music in my late twenties, I travelled from Bombay to Chennai for concerts. I was one among the many who sang, and I felt the audience were indirectly asking me 'so what?' Seri, you are very skilled, Seri you sing so well, so what? These taught me lessons and instilled in me the burning desire to make an impact. Over the years I have understood that while I prioritise my attention on the content of the show, I must also place equal attention on how I communicate with my audience.  Unless I communicate my joy of music to them, how will they receive it and give their love back to me?
Who are some Indian film music composers you enjoy listening to, and you believe could also celebrate your style?
Viswanathan–Ramamoorthy, they were my dream composers. I really wish I had a chance to collaborate and work with them. In today's times, I listen to  A R Rahman, Ilaiyaraaja among many other composers. I admire their ability to provide a power-packed experience of a sixty-minute concert in just six minutes.
Aikya loves you immensely and this is your third time. How is this time different from the others? We do see a glimpse of the beautiful guru–sishya parampara being carried on in your collaboration with Haricharan?
I have been on both sides of Aikya. I have performed and have been an observer. I was the first Aikya performer and I have literally grown with it to see it blossom today. I resonate with the values, standard and purpose it stands for.  As for Haricharan, there are no simple words to describe him; he is curious and humble. These qualities are the driving reasons why he has climbed the ladders of music in such a short span of time. I am really looking forward to our rehearsal time together.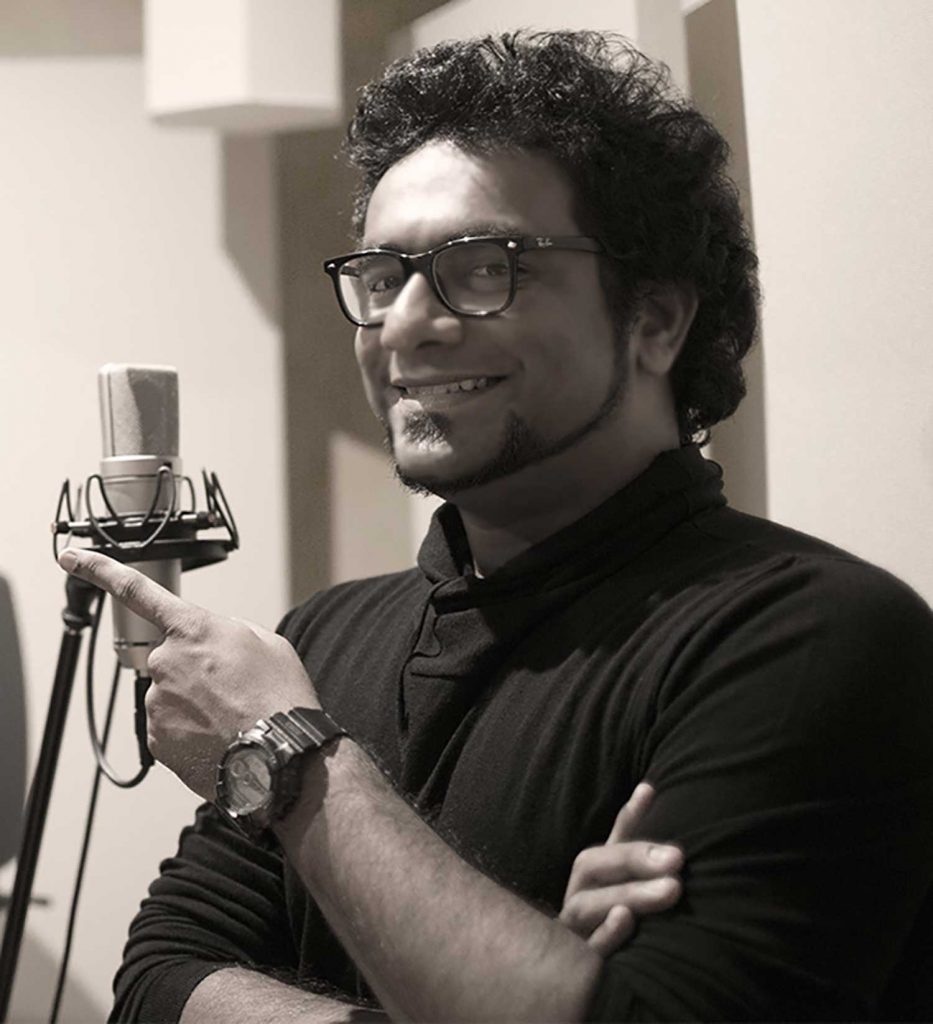 Haricharan Seshadri
A seasoned playback singer and Carnatic vocalist, Haricharan has captured millions of hearts through his soulful renditions in a short span of time. He is a household name in AR Rahman concerts and has over 2,000 songs in all the South Indian languages. He has won several prestigious awards such as the Tamil Nadu state award, Filmfare, IIFA among many more and is celebrated for his versatility.
Not all film musicians can sing Carnatic songs, and not all Carnatic musicians can sing film songs too. You seem to have made both look effortlessly easy. How has that been possible?
Carnatic music was a default in the family. My influences, however, were spread across my growing years from jazz, pop, ghazals, to blues. I have always been open to listening to every form of music. I feel there is a great necessity to unlearn when you must sing in a certain style. I do have conflicts in my head as to how to bring about authenticity in each style. My gurus have been of great help and I have developed a filter for it. It is an ongoing process.
You are still one of the very few successful reality show protégés. You have been able to sustain your impact for several years now and have grown. Do you see the need for a change in the format in these reality shows for more success stories?
I am not a product of a reality show. Back in those days, they were merely competitive shows that dealt with music in its entirety. However, today's shows expect you to be an all-rounder. You aren't good enough if you just know to sing. You are expected to emote in front of the camera, dance and sing at the same time and, of course, there is a bit of acting and drama involved as well. While none of this is wrong, one needn't be good at 'all' of this. We must trust the audiences to enjoy qualitative shows too. There must be leeway for both formats to coexist.
You are a singer-composer. How do you think technology has impacted the singers of today?
It is a double-edged sword. Technology experiments can be crazy, like my song 'Tango Kelaayo' in Kaatru Veliyidai. Where Rahman sir asked me to sing the female portion and tweaked it to sound feminine and high-pitched. That was a quirky experiment. Technology can also be a bane because you are spoilt for choice with experiments and some songs take months to see the light of day.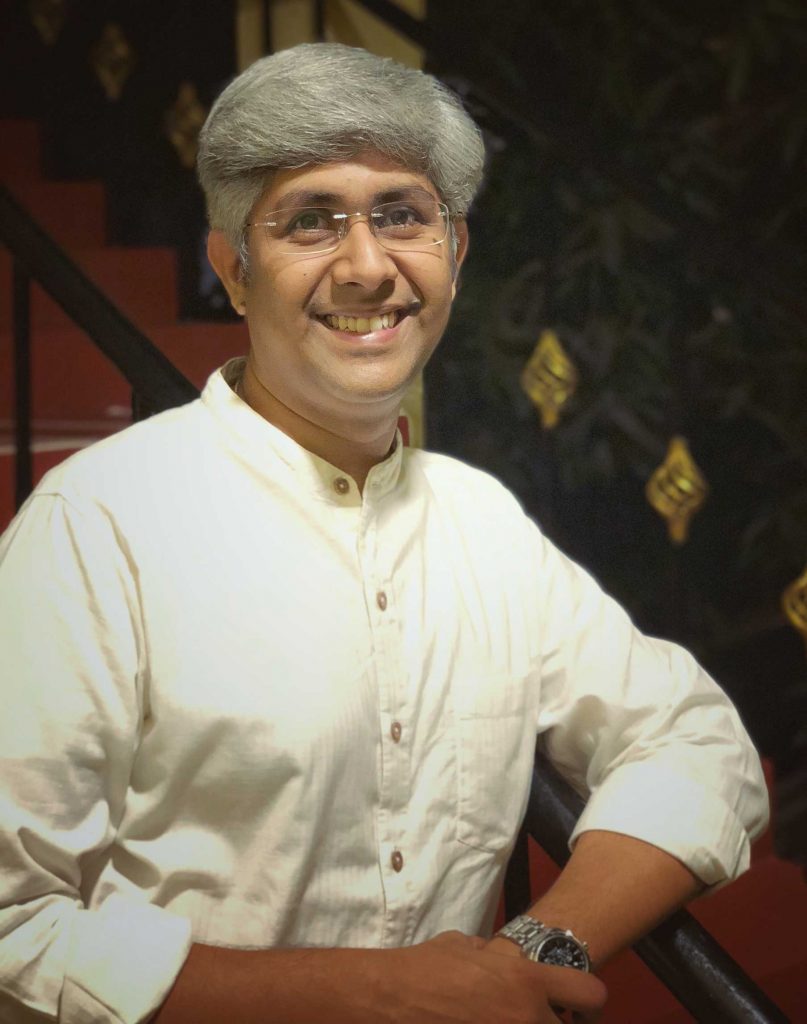 Singing at Aikya with Aruna ma, what can the Coimbatore audience look forward to?
It is an absolute honour. She is an epitome of class and substance. I admire how she finds the best possible formats to present complex compositions. I am really looking forward to sharing the stage with her.
Without Sai Shravanam's inputs on Aikya, the process is incomplete. Sai explains how Aikya is close to his heart and how he loves being our expert sounding board year on year, an important glue helping us put things in perspective. This year, he is excited that Aikya is travelling out of Chennai for the very first time. He looks forward to seeing the exquisite playback singer Haricharan showcase his versatility while he is astounded by the legendary Aruna Sairam's story telling capabilities through music and her absolute openness for such collaborations.
Today, music is no longer about sitting in a siloed studio and strumming away to glory; it is about Sanyoga, coming together. While sitting through Aruna and Haricharan ji 's initial exploratory sessions, I realised how much the world can learn through this inclusivity – Together is always better.