Space exploration has and will be a continuous learning process. Jeremy D'Cruz speaks to ex-ISRO scientist and Ted X speaker Dr. S. M. Ahmed about the highs and lows of India's journey into the space
If something is important enough, even if the odds are against you, you should still do it – Elon Musk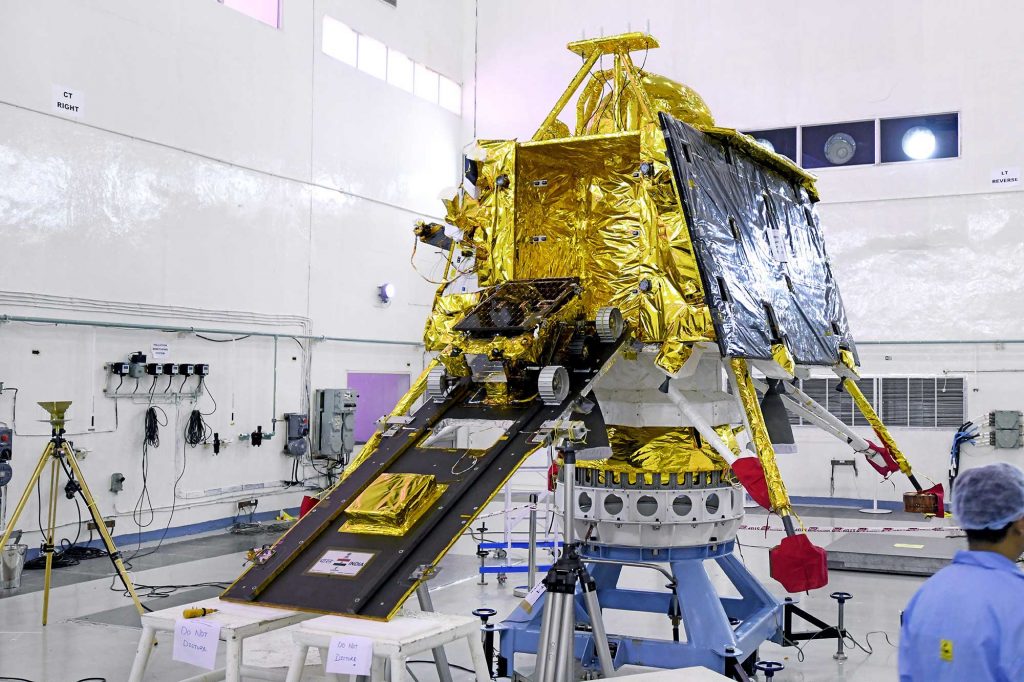 Everything that's unknown and unpredictable provokes interest. And there is nothing more mysterious than the world beyond. Radiation hazards, high-intensity electromagnetic current and space debris are a few of the predicable risks that one must conquer to navigate through the unfamiliar paths in space. Ex-ISRO scientist and Ted X speaker Dr. S. M. Ahmed, who was in the capacity of a team leader for operations that led to Chandrayaan-1, shares details about the Indian space exploration dreams, 'Destination Moon has always been intriguing to mankind, starting with Galileo's telescope. Human inquisitivity has always been a tool in reaching out for impossible results,' he says.
India's journey to space – A time capsule
From launching small rockets of a mere 70-kg payload to carrying 4,000-kg payloads to new space frontiers, Indian Space Research Organisation or ISRO, has crossed over a fair share of obstacles, only to harness space technology and planetary exploration.
India's interest in the heavens has profoundly increased over the past decade compared to its humble beginnings, as they join other countries in the ethereal quest to address and expand the space probe. Some of the more early endearing space programmes had rocket parts transported to the launch sites on bullock carts and bicycles. "Reaching the moon in its first attempt was the reward of hard work and commitment of team ISRO, with Chandrayaan-1 in 2008. Space research is ruthless, no matter how hard you prepare, it will throw challenges at you,' Dr. S. M. Ahmed remembers fondly.
The one significant goal, Chandrayaan–2
Chandrayaan-2 was the second moon mission after the triumph of Chandrayaan-1. ISRO planned to resume from its precursor and continue its search for water deposits from up close. For ISRO, a soft landing on the South Pole was a landmark venture, which no nation had yet attempted. While China landed near the equator on the far side of the moon, Israel could not even achieve a successful landing. 'Though China had been extremely successful in its last three to four experiments on the Moon, there could always be uncertainty waiting to happen, which one must prepare for. Israel's lost attempt is not due to its first trial, it's just that their preparedness fell short,' says Dr. S. M. Ahmed.
The lunar surface is a far cry from the average earthly driving conditions, with 83 per cent of the moon crust made up of silicate rocks. In the absence of any air, the lunar surface experiences much greater temperature than the surface of Earth. Like any voyage to a world beyond Earth, Chandrayaan-2 was a risk that came with the job. But ISRO took it as a challenge, an attitude that has become their legacy. 'Life at ISRO taught me how to face the unknown with determination. I drive inspiration from everyday failure,' he states.
The scientific goal was to study the South Polar Region's distribution of water ice. Lunar ice archives the history of the early solar system; this concerns humanity within a larger picture. The lunar South Pole is intriguing, with the possibility of the presence of water molecules. The lunar surface has no atmosphere and gravity is one-sixth of that of the Earth. However, uncertainties will always prevail, undoubtedly on a hostile lunar terrain. With respect to Chandrayaan-2, he shares, 'Could have been a tumble, a malfunction of the throttle engine (ion engine used in deep space exploration) that could have led to a trajectory change. Travelling at 200 kmph is enormous. Most probable cause for the episode could be a change in variable thrust engine, which was being tried for the first time.'
India, a beacon of hope
United in victory, and, more importantly, in moments of tribulation, the 15 minutes before ISRO lost contact with Chandrayaan-2 saw a nation experience a sense of unease and then pride, like never before. It will fit right into our history books. The future planetary research will nevertheless continue to rise up and excel. 'For India, this has been an unprecedented and historic moment, a reflection of our growth as a nation state. I can guarantee everyone that team ISRO will leave no stone unturned,' assures Dr. Ahmed with great optimism.