The ABBA makes feet tap and bodies sway even today, says Susan Philip as she reminisces about this ever-popular music band
It was in June 1966 that Benny Andersson met Björn Ulvaeus. Benny, who had taught himself to play the piano at the age of 10, was a keyboard player, while Björn, a law and business student, played the guitar in different bands. But the friendship they struck up right from the word ' go ' was so strong that within a few weeks they had written their first song together. Over the next few years, theirs became an established partnership.
Three years later, Benny met Anni-Frid Lyngstad, a singer of Norwegian origin settled in Sweden, who had been involved in the music business since she was 13; and Björn began dating Agnetha Fältskog, who started writing songs when she was six years old, and had topped the Swedish charts with her first single in 1967, aged 17.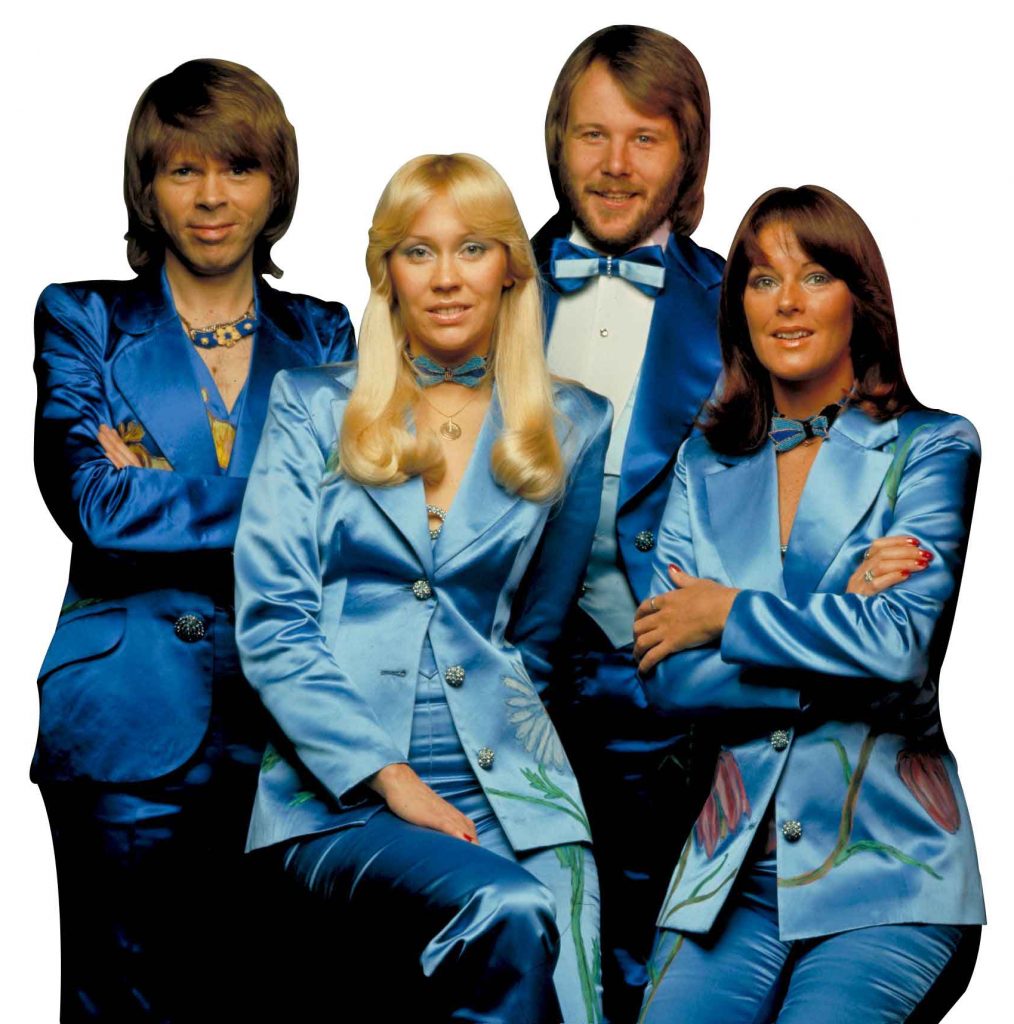 The Awesome Foursome
Somewhere down the line, the four of them realised that they commanded a heavy load of talent together, and coalesced into a group. It took a couple of iterations before they found a name for themselves which stuck — in fact, it was their manager, Stig Anderson, who came up with it. He took the first alphabet of their names and put them together in an acronym that has the power to set feet tapping and bodies swaying even in a generation that was born long after the four stopped performing together.
Yes, we're talking of ABBA.
After winning the 1974 Eurovision song contest in England, they shot to global fame. They captured the UK Number One spot nine times between 1974 and 1980. In 1976, they firmed up their position among the top pop music groups in the world. Their popularity rose and spread. To the rest of Europe. To the United States. To Canada. To Australia. To India.
Who, growing up in urban India in the seventies and eighties, hasn't been energised by Dancing Queen? Who hasn't enthusiastically sung along with Mamma Mia? Who hasn't empathised with Money, Money, Money? Who hasn't felt a tug on their heartstrings when the soulful notes of Fernando issued from the CD player, or, even earlier, the tape recorder?
Whose subconscious hasn't replayed a thousand times the melancholic question, Chiquitita, tell me what's wrong?
Till the first few years of the 1980s, these four young people, singing in what was not their native tongue, held sway in the music world. The quirky logo, with the two Bs in the centre facing away from each other, became a familiar sight on albums that teenagers everywhere saved up for.
The four of them were together as a band for just about a decade, but during that time, they were a phenomenon, with a worldwide following.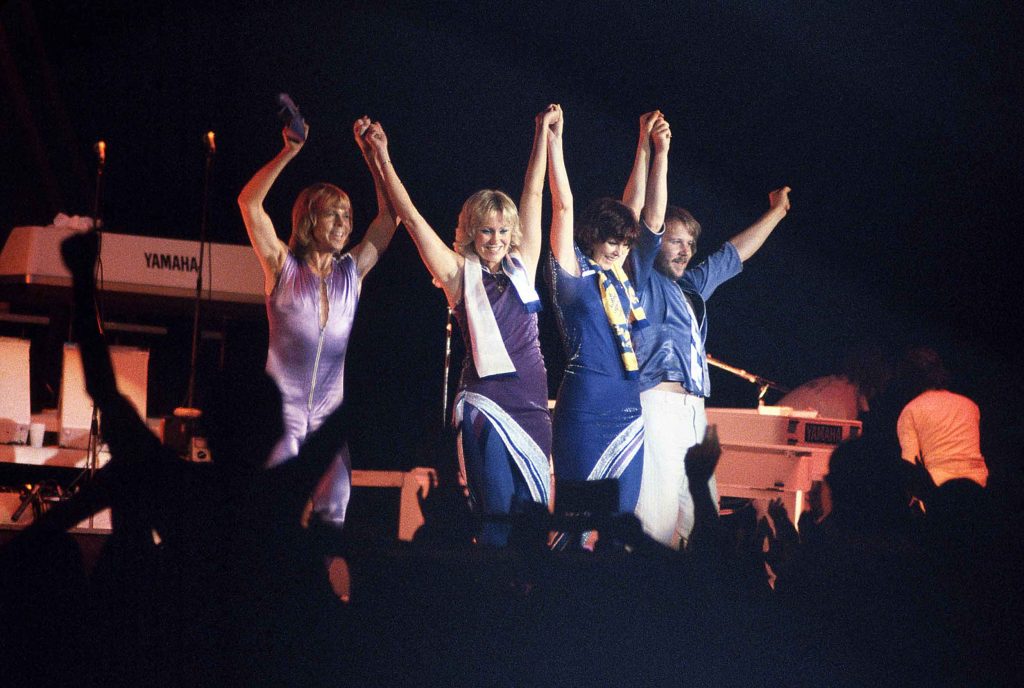 Ever After
Agnetha and Björn were married in July 1971 and Benny and Anni in 1978. But their private lives hit bumps. Both couples filed for divorce in 1980. Though they resolved that this would have no effect on their unity as a band, the mood was lost. They decided to take a 'temporary break' at the end of 1982. Disappointed fans waited in vain for them to regroup. Yet, ABBA is timeless, because the generations that have come after them still enjoy their music.
In the 1990s, ABBA was back in focus. ABBA Gold was released in 1992, and More Abba Gold followed. Millions of copies were sold. Of late, Polar Music International and Universal Music have been upgrading their ABBA catalogues.
Meanwhile, Benny and Björn collaborated with Tim Rice to create Chess, a concept album. They also produced Mamma Mia! a musical comedy that debuted in London in 1999, and later performed in Broadway. It has since travelled to 440 cities, playing to around 60 million people worldwide. A movie version starring Meryl Streep and Pierce Brosnan was a crowd puller across the world.
Other groups have also been performing ABBA songs, keeping the music alive in public consciousness. The fact that their soundtracks have been prominently used in films like Priscilla, Queen of the Desert, and Muriel's Wedding has helped popularise the songs all over again.
This popularity, past and present, was acknowledged when, in 2010, ABBA, the band, was inducted into the Rock & Roll Hall of Fame. That same year, an authorised, interactive touring exhibition on the group called ABBAWORLD opened in London. It finally settled in ABBA — The Museum, which opened at Stockholm, Sweden, in May 2013, and was an instant hit.
In 2014, authored by Petter Karlsson and Jan Gradvall, with a Foreword by the four ABBA members, was released. It was the first complete and authorised official visual history of ABBA, and has commentary by Benny, Björn, Agnetha and Anni-Frid strewn through it.
All four of them still live on the outskirts of Stockholm, and are still good friends.
Now, 37 years later, ABBA is planning a comeback – of sorts. Hologram avatars of the four as they looked back in the eighties will be sent on virtual tours around the world, singing and dancing with live musicians. The word is, new songs will be released.
So, Benny, Björn, Agnetha and Anni-Frid, we say, 'Thank you for the music!'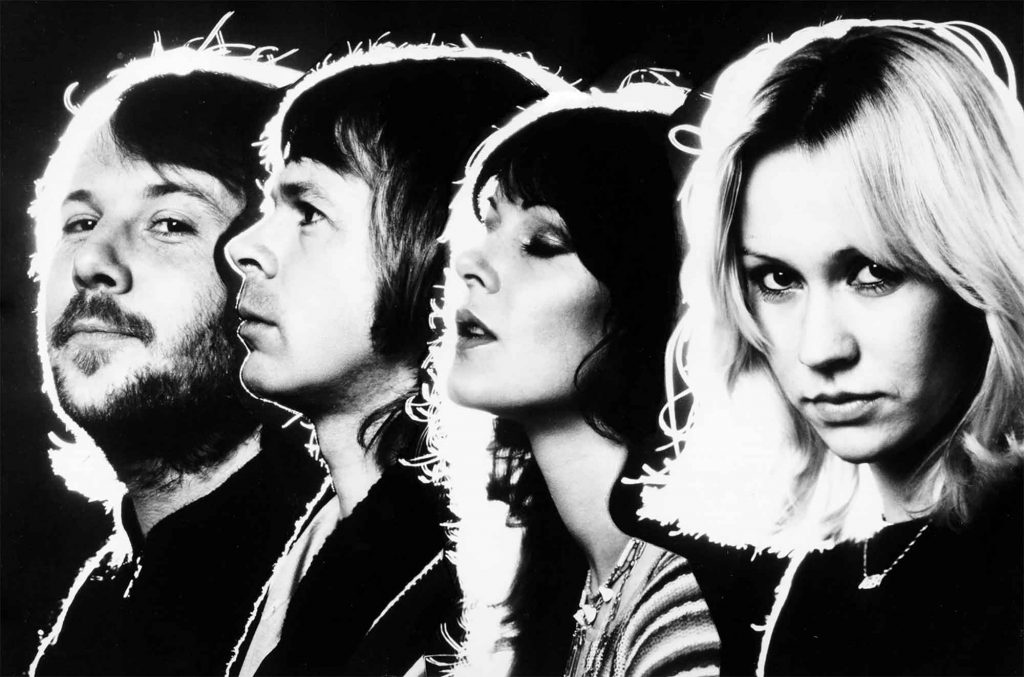 Go Out Dancing
A first-hand account of visiting the museum by our founder Ranjini Manian.
Somehow, I'd always assumed that ABBA was an American band. That's why, when I landed at Stockholm, I was surprised to realise it was ABBA-land.
In India in the 1970s and 1980s, ABBA songs were everywhere. The lyrics were simple and easy to remember, the tunes catchy, the beats pulsating. Perfect for youngsters enamoured of the West. We were caught up in the music, but few thought to read up about the band and its history.
I made up for that lapse at the ABBA Museum at Stockholm. It wasn't part of our original itinerary, so I asked for it to be included, and what a fantastic experience it was!
Among the highlights is a stage on which you can participate, with music and dancing, with the ABBA band and holograms of the band members. There are beautifully orchestrated dance moves put up on the floor, and the lyrics of their songs, like Dancing Queen come up on a reader which is not visible to the audience, so you can mouth the words of the song and make the same dance moves as the band members, along with their holographic images. The video is then put up on the museum website. It's a very interesting way to relive the music, the energy, the heartbeat that was ABBA in the 1970s and 1980s.
The ABBA Museum welcomes you with the sign 'Come in walking; Go out dancing!' And that's truly the experience of visitors to this marvellous place.