Providing a home and rehabilitate forgotten horses from across India has become a mission for this father-daughter duo. Writer and animal lover Jeremy D'Cruz shares details about the caretakers, Bernard Patrick Borg and Mirrabelle in Auroville, who provide support to the majestic equestrian population.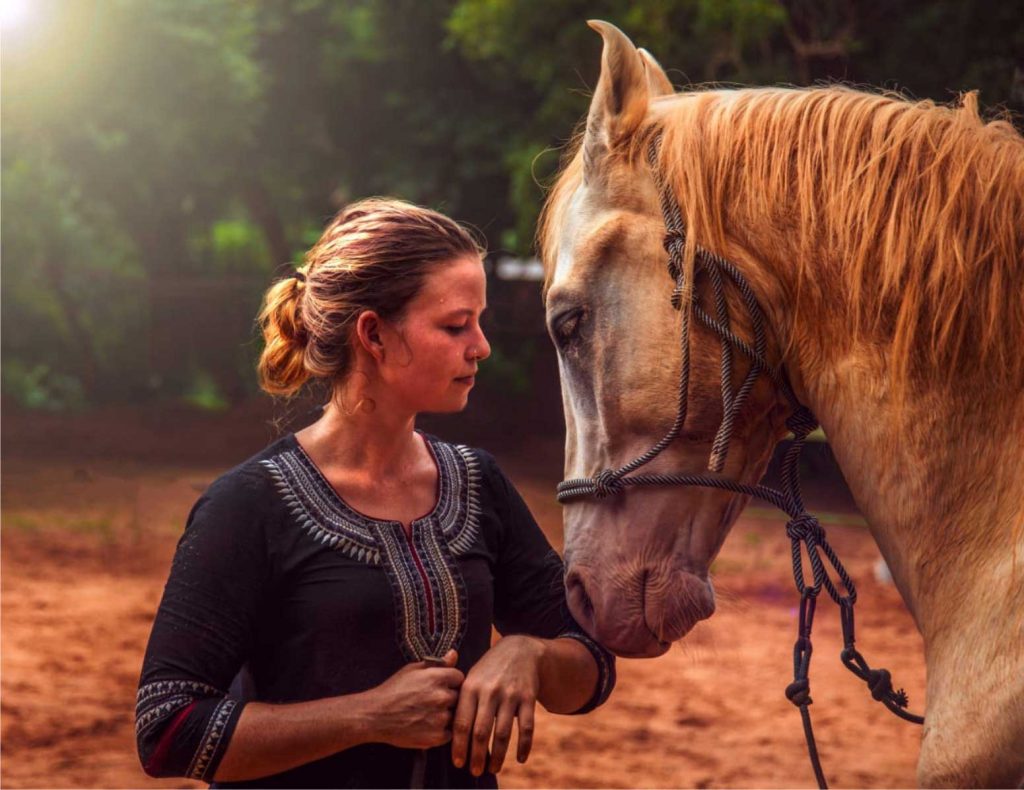 Horses have been around in India from at least the middle of the second millennium BC, more than two millennia after their domestication in Central Asia. India has had a long relationship with the horse, with five indigenous breeds: Marwari, Kathiawari, Zanskari, Manipuri and Spiti. The archives of Indian history is rich with records of great battles fought on horseback, where warriors like Jhansi ki Rani and Chhatrapati Shivaji rode into battles on their stallions.
While in its prime a horse can draw a lot of attention, the sad truth is that the moment it loses it sheen, people abandon the animal. There are very few rehabilitation centres in India specifically for the equine population. However, this one in particular stands out. Auroville, an experimental township in Villupuram district of Tamil Nadu, South India, is a town that strives for equality, peace and progressive harmony. It is here that one can get a first-hand experience with equine rehabilitation.
Inspired by the word 'Sharanga', the celestial bow of the Hindu God Vishnu, Bernard Patrick Borg started Sharnga Horses in 1976. It began as a stud farm in Auroville to breed racehorses, but the plan came to a halt owing to the cutthroat nature of the racehorse business. Over time it transformed into a holistic rehabilitation and therapy centre for the animals, and also a forest guest house. Sharnga Horses is known for its two distinct programmes: Horse-2-Human and Trauma and Rehabilitation that focuses on understanding equine psychology before rehabilitation.
Today, Mirrabelle, Bernard's daughter who also happens to be a natural horsemanship instructor, oversees the programmes at Sharnga. 'I would love to see people have a more empathetic relationship with animals, based on emotional intelligence and not emotions alone. We hope to bring people closer to nature whilst enjoying the comfort of a holiday,' she says about the place.
Up close and personal
Horses have evolved over millions of years, living in groups and forming close relationships with other herd members. They often form a close relationship with one other horse that may last for life. This is why horses that are kept alone can become extremely anxious. Mirabelle explains how this factor helps her determine if the animal in question is socialised or has been in an isolated environment. 'When they arrive, my main goal is to get them back to being a horse and doing all that comes naturally to them,' says Mirrabelle.
Motivated by a sense of compassion for equestrian welfare, caring for these beasts comes with a fair share of an enduring routine. Mirrabelle conducts the daily activities with her closely monitored team, who are passionate enough to learn on the go.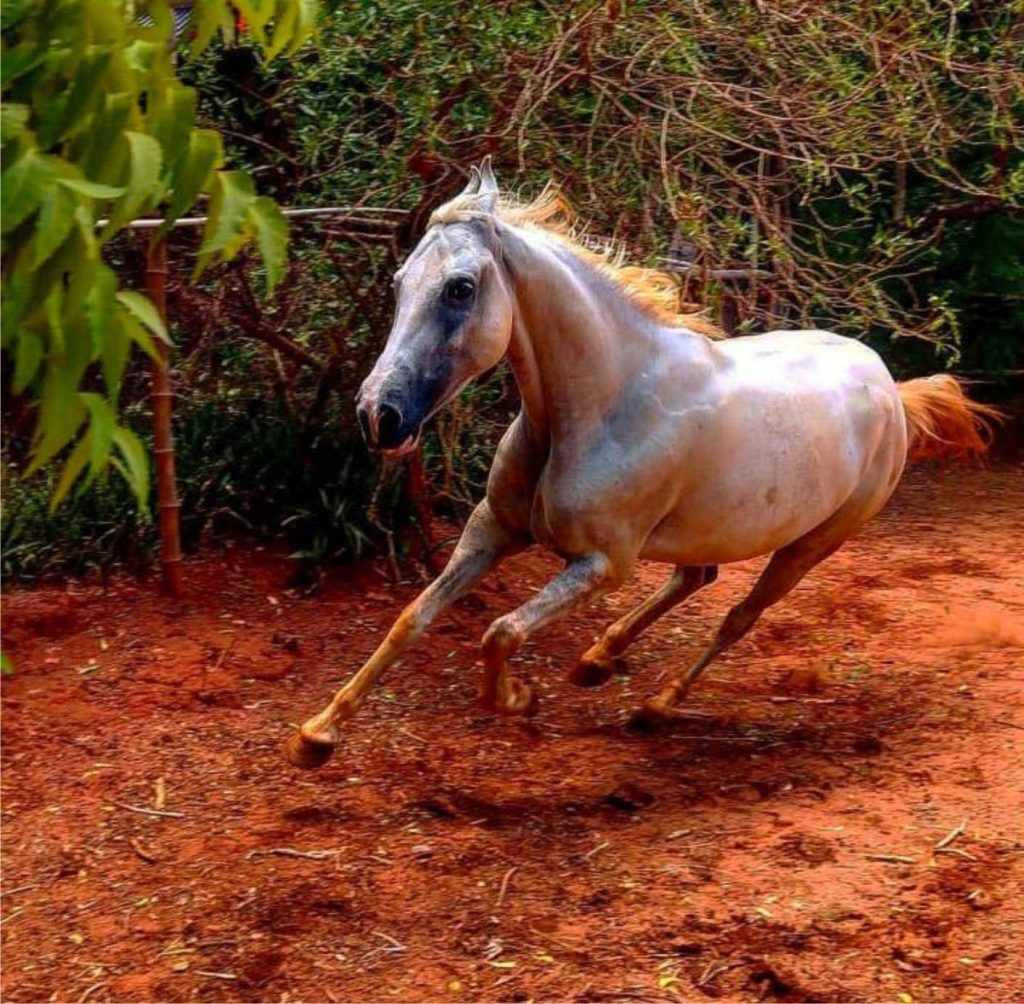 Life at Sharnga
The approach is to first lay a solid foundation. A lot of the methodology is based on observation of herd behavior. Animals tend to react to their environment, because they do not possess the notion of fallacy. 'A lot of what I do is positive reinforcement, and the only punishment I enforce is to ignore the horse. For a herd animal, this is by far the most stringent form of punishment I use,' Mirrabelle shares her tactic.
It takes a full two weeks in quarantine for the horses to regain their true self. When an animal is brought to the farm, its physical condition is first assessed, followed by medical treatment and vaccination.
In the last year alone, six horses have been rehabilitated; some donated while others were rescued or purchased. Sharnga Horses' biggest challenge is the loopholes in animal protection laws in India, which perpetrators use to evade legal action. Mirrabelle explains, 'When the horses arrive, they are often scared of humans or even aggressive. It takes time, patience and empathy, but most of all love.'
Most of the horses that arrive at Sharnga are given a forever home. With stables almost full with pure breed and grade horses (unknown parentage), the notion of a foster home is a welcome sign.