For centuries, art has been an integral part of Indian culture. With more remarkable art shows making a splash, there is a new wave of art curators who are taking the art scene in the country by storm. Swati Amar speaks to some of the prominent art curators in India about this novel career path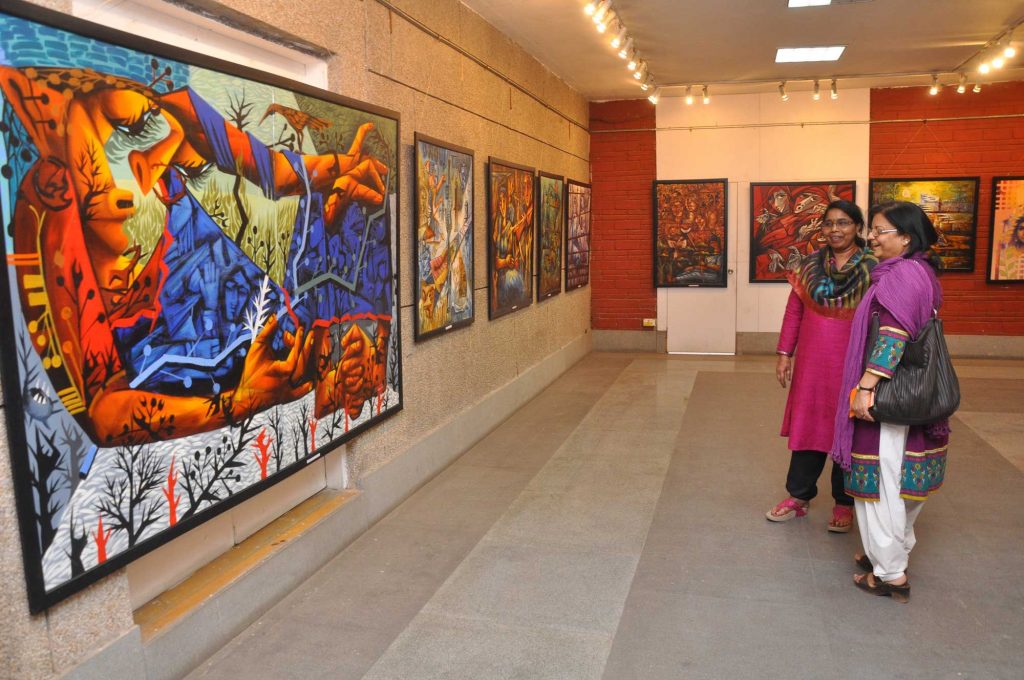 Art has come to be appreciated universally now than ever before. Art kindles the aesthetic side of mankind, and today even the most humble home boasts of a piece of artwork in a prominent nook. The past decade has witnessed an explosion in techniques and materials that have led to myriad ways of creative expressions. In this scenario, it is not surprising that art curating has emerged as a satisfying career option for those involved in creative pursuits. This new trend is redefining the art scene in India and bringing about a change in the way art is viewed in the country.
Leandre D'Souza, Curator and Programme Director, Sunaparanta Arts Centre, Goa, explains, 'Art curating is a discipline in which a skilled professional called an art curator is responsible for preserving art heritage, identifying talent and its contribution to artistic discourse, and exhibiting artworks within institutional structures. Functioning within cultural bodies such as art foundations, museums or galleries, the curator defines the value and relevance of artistic production to contemporary society.'
According to Sahil Arora, Founder, Method, a contemporary art space in Mumbai's art district Kala Ghoda, art curators are responsible for sifting through the tons and tons of artworks that exist and present the most captivating artworks to the world. 'You can say their role is much like that of a magazine editor – they think of themes, identify trends and work with artists of all career levels and at many stages of the art creation process.'
For N. Swarnalatha, Founder of the N. Swarnalatha Art Studio in Chennai, art curating has a social connotation as she focuses on curating art from traditional as well as rural artists who represent Indian culture, in addition to including contemporary and modern art within her repertoire of artworks for exhibitions.
Founded in 2009 by Dipti and Dattaraj V. Salgaocar, the Sunaparanta Goa Centre for the Arts, is a not-for-profit cultural institution dedicated to promoting pioneering work from the South Asian subcontinent. The foundation provides a platform for experimental practices and at the same time cultivates diverse audiences that can access such innovations.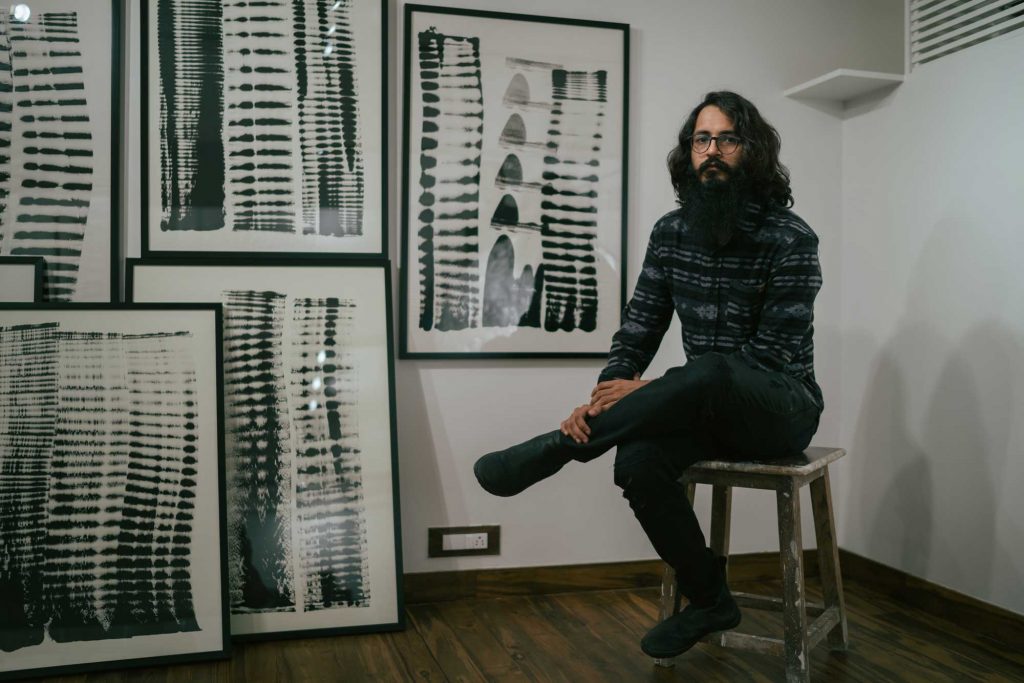 Leandre opines that the fundamental challenge for curators is to build a meaningful relationship between the institutions they represent, the context of exhibitions and the audience. She sees art curators as enablers who give voice to artists who are impacted by the social, economic and political contexts, through exhibitions. Their latest curatorial project, titled 'Games of Chance', opens on January 17, 2020, and will present artworks from 28 artists from the subcontinent. The exhibition will offer insights into the larger contexts of gender issues, climate, economies and the hazardous actions of humans. At a deeper level, the exhibition purports to understand the conflict between our inner selves and the world we inhabit.
Sahil Arora's venture promotes virtually unknown artists whose works depict great promise and he feels that art curators have brought about a huge change in the way art is viewed today. In general, art is an interpretation of the world, a testimony of the times. A curator must be well read, well informed and open to different possibilities.
Swarnalatha is going about quietly infusing a huge change in the art scene in India. A recipient of #100 Women Achievers of India award from the former President of India, Shri. Pranab Mukherjee, in January 2016, she is perhaps the only prolific female artist in India who has contributed immensely to women's issues and a wide range of compelling social causes through the medium of fine arts. Swarnalatha is the harbinger of a new trend that employs fine arts to convey powerful messages about social issues impacting global citizens. She has created an exclusive collection of thought-provoking and soul-stirring paintings that depicts the status of women in contemporary society, bringing to the fore not only the stark realities that assail women but also the indelible impact of social injustice, exploitation and discriminative treatment on their psyche. Swarnalatha goes that extra mile to promote underprivileged artists, especially women, not only giving them space but also enabling them to market their artworks nationally and globally.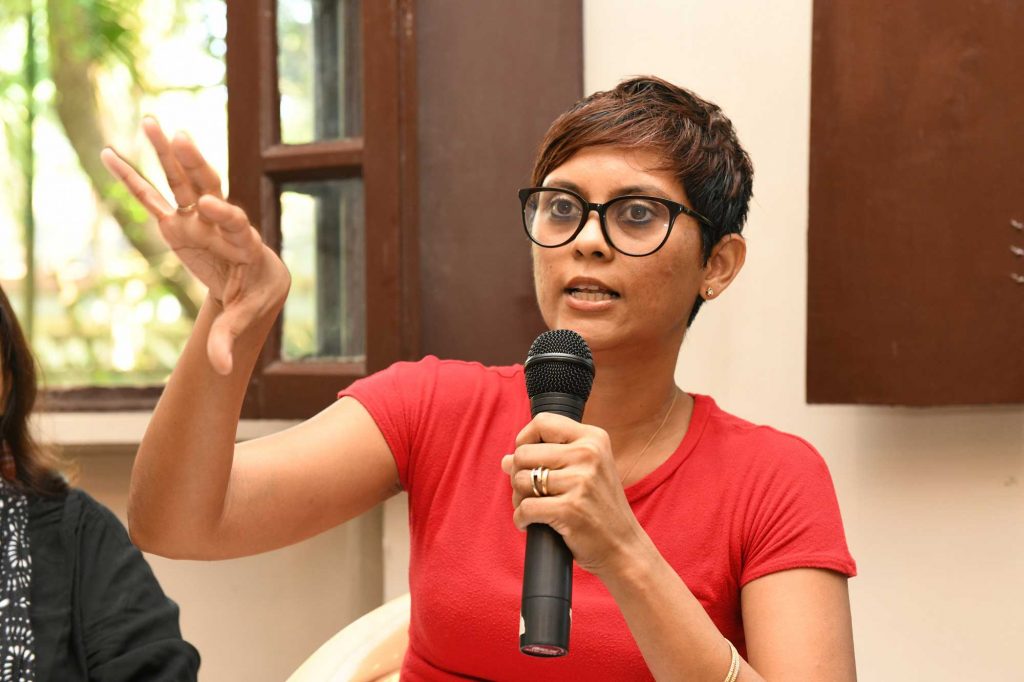 In December 2018 Swarnalatha held 'Astrology Arts', a painting exhibition at Lalit Kala Akademi, Chennai. For the first time, she combined the intriguing science of astrology with the aesthetics of her artistic endeavours. Swarnalatha extends her artistic endeavours by conducting free art classes for children of corporation schools in Chennai.
Even as the bandwagon of artists and art curators continues to burgeon exponentially, the frontiers of art continue to extend to new horizons and offer great scope for patrons and for those gripped with an artistic fervour to explore new and meaningful career options.