Down-to-earth and immensely brilliant, Indian chess grandmaster Viswanathan Anand stays true to his roots even after decades of scaling success. Fondly known as Vishy, this multiple World Chess Champion has become a well known name, not just in India but worldwide, for his incredible career. Recently, he released his autobiography, Mind Master, in Chennai among much fanfare. Aruna Anand, his wife, reminiscences about Vishy's remarkable achievements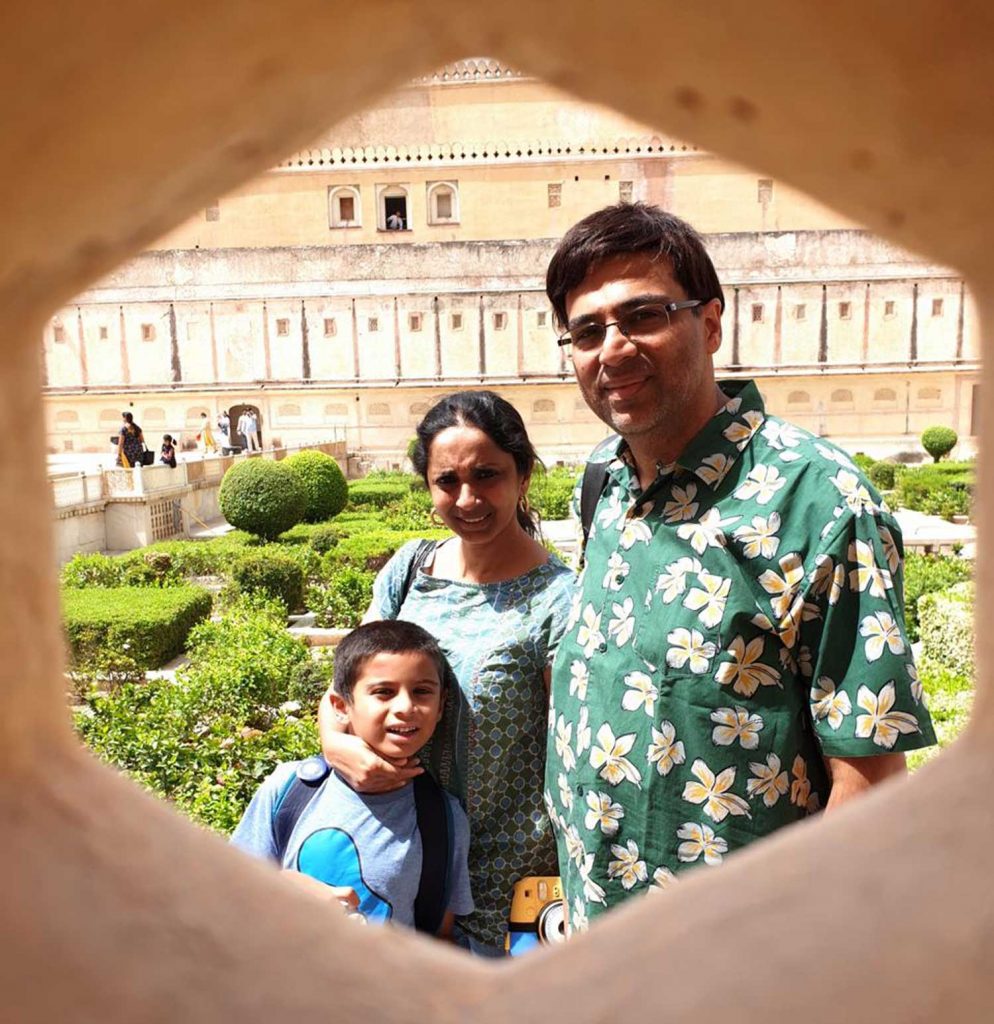 For us, the book Mind Master was a way to tell a story that is not just about Anand's life but also about instances through his journey that has helped shape his career and understanding of chess and life in general. The book is for anyone looking to read about lessons they can embrace in their lives. Lessons all of us can learn, understand, enjoy and, of course, be entertained with as well.
For me personally, working on the book was a beautiful way of going through the journey of being a new bride, without any idea of what chess was or how the game was played, to being a part of the World Championship team, in its planning, negotiation and logistic stages.
Many a time, in the starkest of moments, you come to an understanding of how life is actually pretty simple if you choose to keep it that way. This has helped us get through some of the toughest defeats or personal losses that are discussed in the book. Family is always a force that can act as a balm. It's almost like a Band-Aid that hides the wound, allowing it to heal with just a mere scab showing.
Travel in itself was a wonderful experience, complete with new flavours, people and different cultures teaching us so much about acceptance and mindfulness. We have had teams from diverse countries living with us during training camps. All of them embraced our vegetarian habits and, in fact, even enjoyed it immensely. We always thought of them as our family, and during each match I would take care of them with utmost attention. For us, it just felt natural.
The book talks about how important it is to have the right team. The team learns and emulates the leader. Anand always liked to have friendly and pleasant people in the team, so that working with like-minded people and, of course, with similar tastes in music was important in forging long-term relationships.
As his wife, I have been very lucky to watch and be part of Anand's many World Championships. Each championship has been special. There may be unique struggles attached to each, but at the same time the memories we made on the way are invaluable.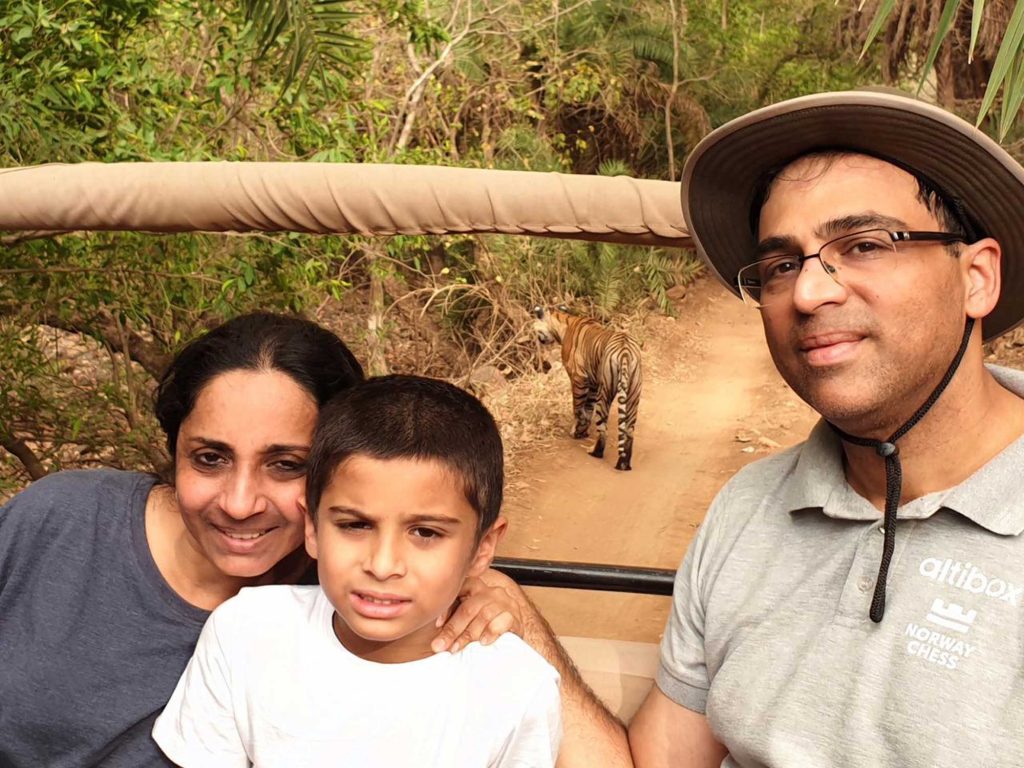 In Tehran, we had to fight strong stomach infections to win. In Bonn, there were some tough negotiations and in Sofia, a volcano. Each of these taught me skills I never knew I possessed. More than anything, it taught me that people skills are very important. Putting aside your personal ego and understanding another person's viewpoint is essential. Sometimes silence will win you more arguments than does unsolicited advice. Even in the book we have recollected several such episodes, including the time after Anand faced two losses.
As we talk about our chess journey, there are lots of personal stories and incidents that have made us stronger as a couple. Loss of a parent being one such moment. It never prepares you, but rather throws you into a swirl of such strong emotions and guilt. Even in that toughest moment, you have to be strong for the other person. My relationship with my father-in-law changed almost overnight. And vice versa. We feel proud that we have been able to take care of him and show Akhil how relationships are built, how families support and stand up for each other.
Shining honours
• Rajiv Gandhi Khel Ratna Award in 1991–1992
• Arjuna Award for Outstanding Indian Sportsperson in Chess in 1985
• Won the Chess Oscar in 1997, 1998, 2003, 2004, 2007 and 2008
• Padma Vibhushan
• World Rapid Chess Championship in 2003 and 2017
• Classical 5-year World Chess Champion
• Only player to win World Championship in all formats – Knock-out, tournament and match
As parents, Anand and I try to be friends and mentors to Akhil. He appreciates his dad being a 'big chess player.' But for the most part, it's a father playing along with his son's antics. One such incident that Akhil loves to narrate involves a slipper flying off the fifth floor, nearly crashing a bouquet meant for Anand. Two hapless guests looking skywards, surprised. To see a World Champion look helplessly as his son cartwheeled away had provided for some unforgettable moments.
The day after Anand's book release we watched Akhil perform at his annual day. He thoroughly enjoyed dancing on stage, and as beaming parents, we couldn't have felt prouder. After the programme we told him, 'Akhil ma, you were awesome'. For which he replied, 'Yes ma, yesterday was Appa's annual day, today was mine! And we both did awesome.'
'True', I said!
Take 5 with Vishy
• Your favourite movie: Terminator
• An inspirational figure: Bobby Fischer
• Best travel buddy (other than wife, Aruna):  Akhil, my son
• A tune that is always on your mind:  It varies … a lot of Coldplay
• If not chess, what else? Trying to play chess
Ditching the ladder
Excerpts from MindMaster – Winning Lessons from a Champion's Life by Viswanathan Anand with Susan Ninan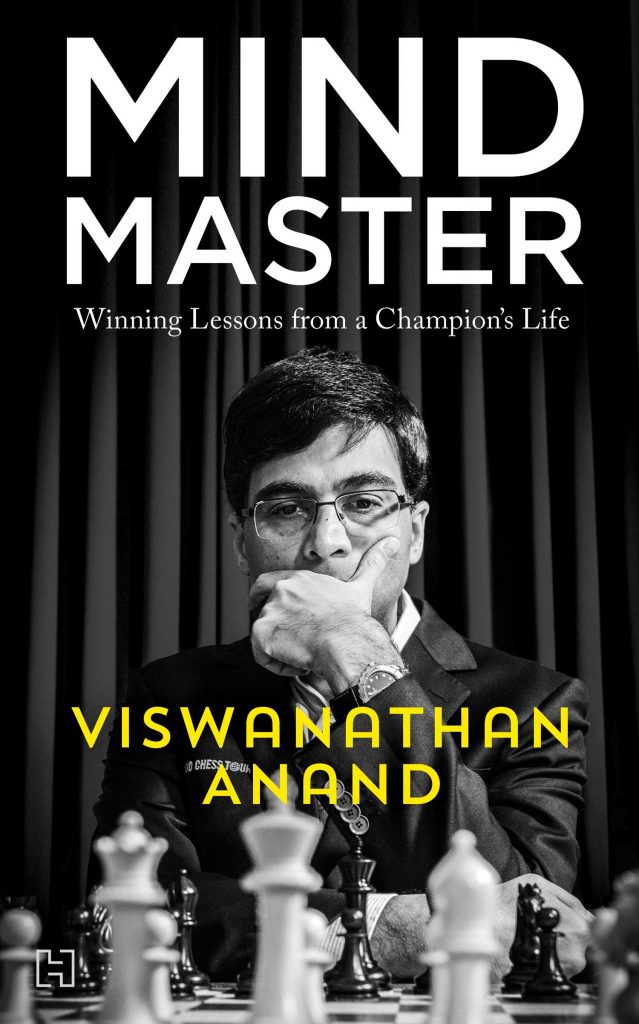 My mother belonged to a family of lawyers who played chess at home and she picked up the sport early. Much like the youngest child in almost any household, I was eager to participate in all the activities that my older siblings engaged in. She had introduced chess to my brother, older than me by thirteen years, and my sister, eleven years my senior – and I moved my first piece when I was six. My mother was as good at the game as one could get playing at home without formal training and was soon getting beaten by me at the board. One day, my sister happened to spot a signboard that read 'Chess Club' outside a building on her way back home from college and told us excitedly about it. On investigating, it turned out to be the Mikhail Tal Chess Club, named after the former Soviet great, housed at the Soviet Cultural Centre in the leafy, upscale, central Madras neighbourhood of Alwarpet…